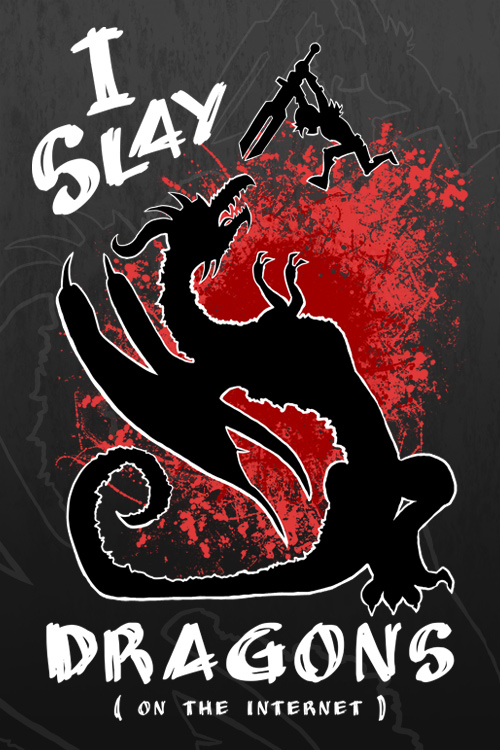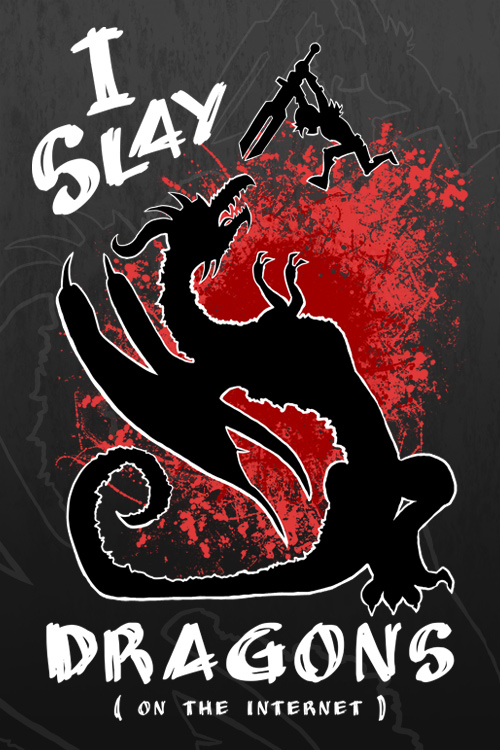 Because Internet dragons need slaying!
Thanks to JiNX for making this in to a shirt! However, its time has come and this shirt is officially out of stock and out of print.

[link]
Sketched/Inked in Manga Studio Debut 4
Blood, FX and Layout in Photoshop CS3
Early version:

I ordered this shirt...very nice!!
Reply

Saw this on J!nx and loved it so much, not only did I buy a few, I wanted it for my desktop background too ;D Great work on such a simple design, and congratz on the shirt.
Reply

Wow, thank you very much!

I was completely shocked to win on my first design. That will be a tough act to follow.

Reply

wow that's so cool

Reply