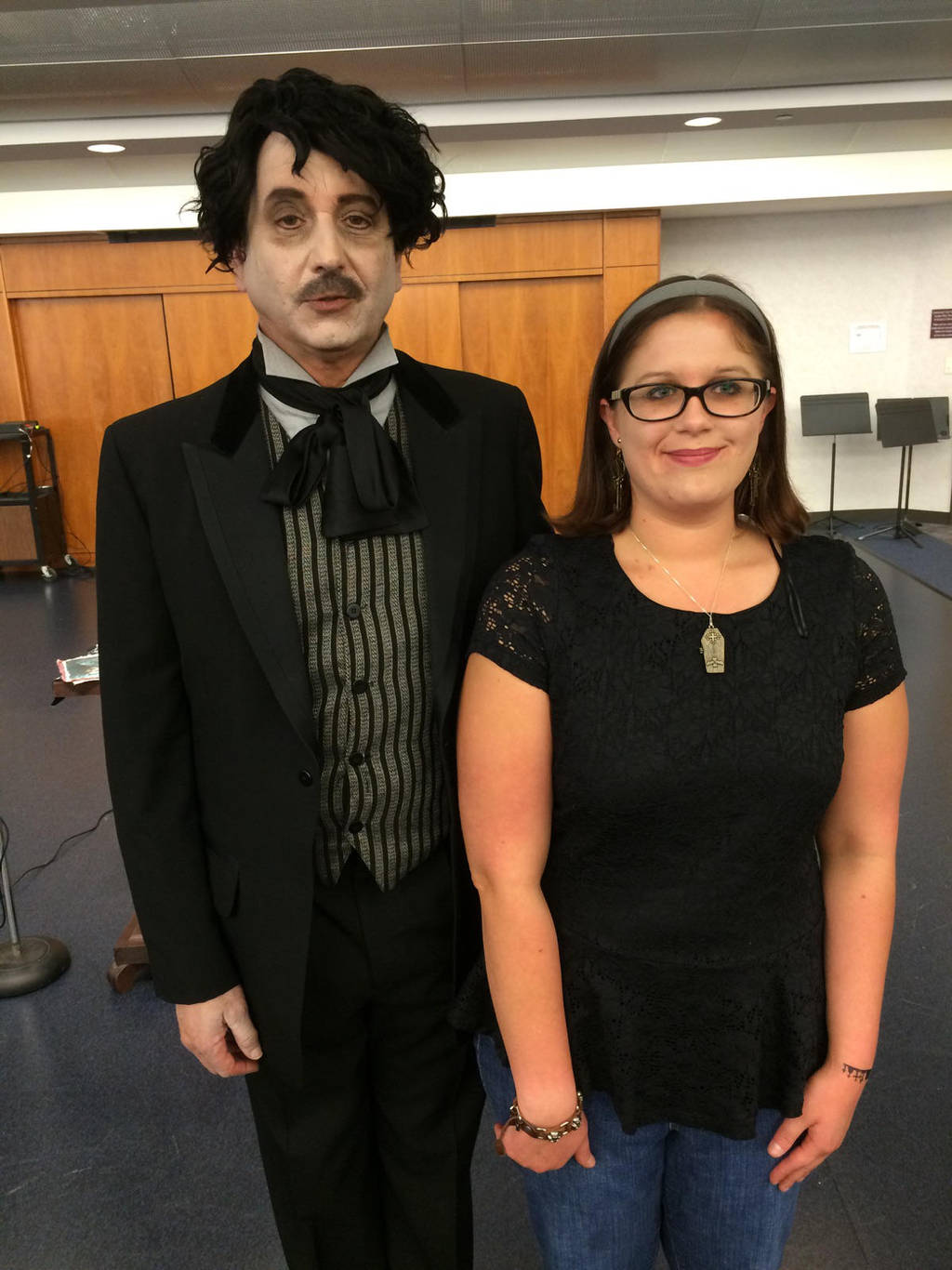 Watch
well this is just me and the person who dressed up as a dead Edgar Allan Poe at this festival i went too in the downtown library this year. he was just really badass, really into character and even recited some of the good old classic readings of Poe.

PS: fake tattoo on my wrist and i wish someone had told me to fix those stupid shirt strings sticking out of my shirt before this was taken.

Owww Wow! Never imagine something like that
Reply

Yes it was awesome. Heheh and yet I have been to his actual grave in Baltimore, Maryland
Reply

Reply

Oh yes I remember that one all too well. The heart under the floorboards thumping away *evil grin* man did that ever give me goosebumps when my high school English teacher put it on high speakers one Halloween.
Reply

Really? uhhh how scary!

Reply

nahh it could worse... ive had my few shares of paranormal activity

muahahahahha jk i wont go into detail if its too scary for you to hear. but yes seriously ive had some pretty strange shit happen to me. even caught a ghost on camera once. but.... the picture is somewhere hidden in my many documents on my laptop....
Reply