Name: Angel
Race: Angelic Spirit/Swan Hybrid
Eye Color: Baby Blue eyes
Age: unknown
She have white long hair with streaks of light grey her eyes are baby blue her wings are feather white pinkish white skin.
- Spirit Form:
wears like some sort of ballet dress mixed like in a ball gown but reached up to her knees she wears heels that have laces that reached up to her thighs but covered by the dress long white see through stockings reached up to her thighs as well she often wears ribbons as accessories on her upper arms and a ribbon on her neck she have a white jewel in center of her dress that surrounds a couple of ruffles and some ribbon belt that tied a bow behind her back.
- Human Form:
In human form she often wears dresses in colors yellow, white, greyish white and even baby blue dresses to match her eyes and she uses ribbons on her dresses as well.
(Edit: 5/11/17)
- Hybrid Form:
In a new transformation her wings now become four because two more feather wings were added. The two added wings however as if belong to a swan, her outfit now changed a bit the ribbons on her upper arms are now two on each sides and less longer, her heels lowered a bit still the laces were there, her ballet dress itself on the top part they seem to be see through her breasts was covered by a white sleeveless top, the skirt part was now decor of swans seem to swim but sparkle if light hits it, her arms gets covered by white see through lace gloves and added her hair tied to two pony tails and wears a head piece contained light blue gems and her pony tails were tied blue ribbons and have a turquoise flowers on the left side of her hair.
Info:
Angel resides as the Spirit of Positive she response as Maria's kindness, caring, and positive side she always watch on her creator whenever she may need her she calls out of her body and protect Maria at all cost even if the stakes are high she and her spirit friends Vampalina and Demonic have been with Maria's side since an accident that cause Maria's mixed personality to split into the three spirits that have been born since the day she was bullied from her rivals.
(Edit: 5/20/15)
A magical transformation happened Angel somehow had her hybrid form been combined by a swan while her Mistress was on her work she goes on one adventure and suddenly through the Magical Forest where Maria once saved different types of myth creatures she stumble upon a lovely swan she befriended and somehow gave her a new form but combined with her spirit form and now she become a Swan hybrid some swans considered to be magic beings but it was a mystery of how she became like that.
(Version 1)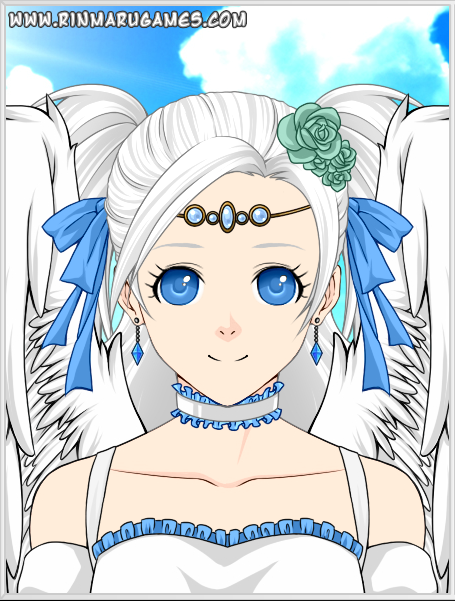 (note: I tried my best to make it look like Angel~ X3 and she is looking good in this picture~ and from Rinmarugames.com )
(Version 2)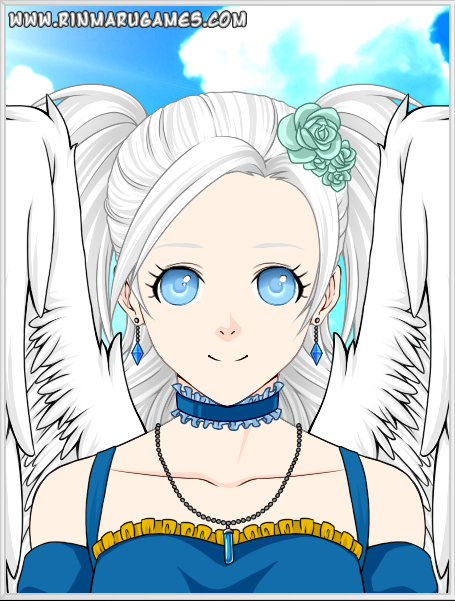 (Ugh redoing my OC's look can be hard~ X3 can I at least change color on her earrings for once~?! >w< oh well I will find ways~ hehehe okay more updates coming soon~)