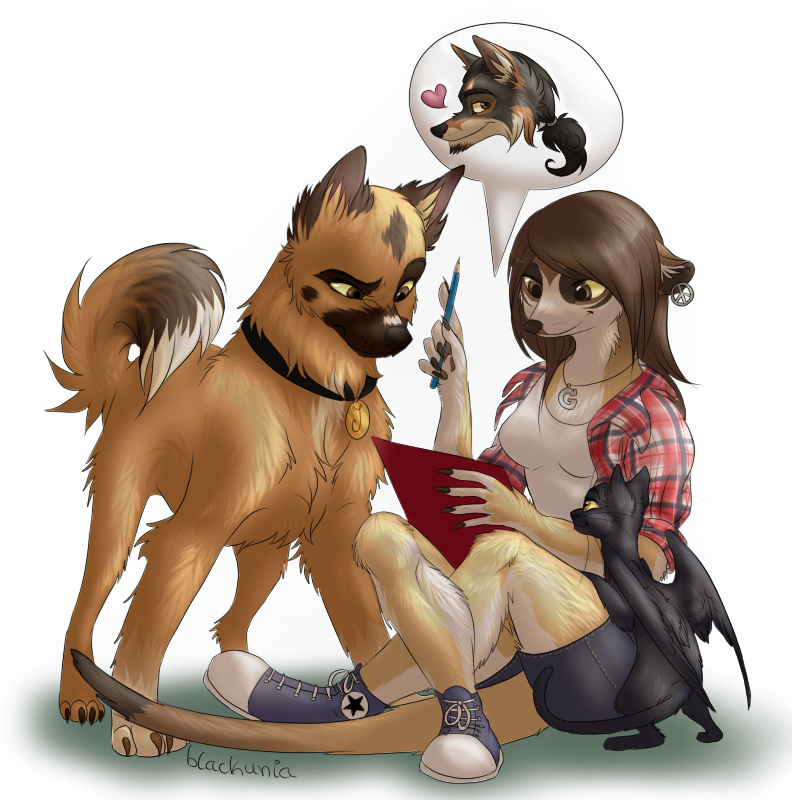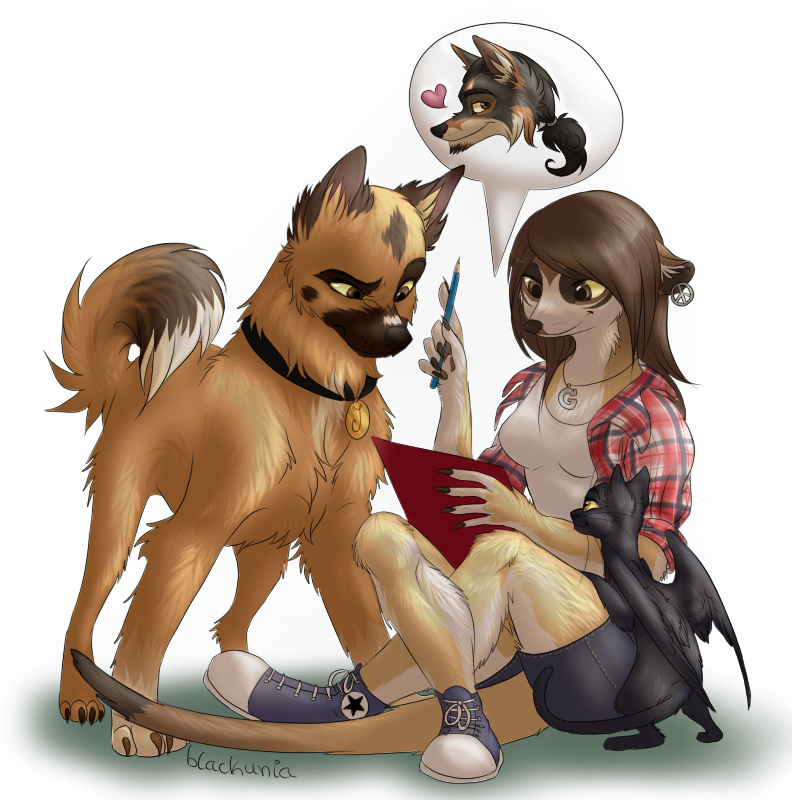 I felt like making myself a new ID. I've had something like this painted with watercolors on paper and I decided to redo it in digital.
the anthropomorphic meerkat reflects myself, the red husky/akita named Aira and the winged cat, Blacky, are my most important characters, and the wolf head in the bubble belongs to my love.
ehhh, I had earphones drawn on the sketch, but I forgot about them! I may add them later (a black Redd's beer would suit as well...)
now on to drawing kiriban prizes, as I've already hit 15k favs and two persons from dA as well as my Wolf, have caught screenshots of it. does anybody know how could I lose, like, 30 favs? because I'm back to 14,990 and I wonder what's going on... no screenshots will be accepted anymore, though.
the picture and all the characters it contains are mine, blah blah.