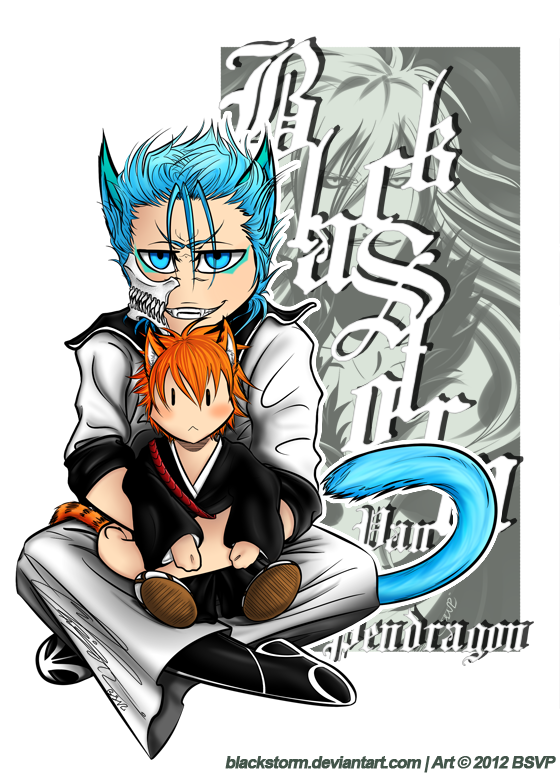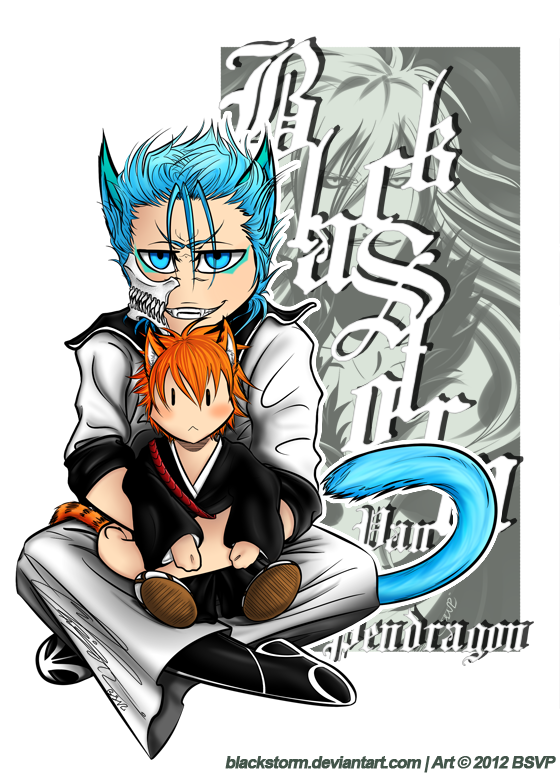 Yush!

Finally coloured and finished it~!

Thank you very much everyone, for the encouragement!

That old Shirosaki pic of mine was a random addition, but somehow it fits and make up for the lack of him (I didn't thought of adding a plushie version of him until it was too late and I'm already tired and lazy) X'D
*can't stop staring at the Ichigo plushie* Ah Ichi~ you're so cute~~

*glomp-snuggles* .....And, of course, you too Grimmjow *pats the growling blue haired neko and clawed to shreds*
Hope y'all like it, and thanks again everyone~!

Art © *blackstorm [ME]
Characters © Kubo Tite | BLEACH