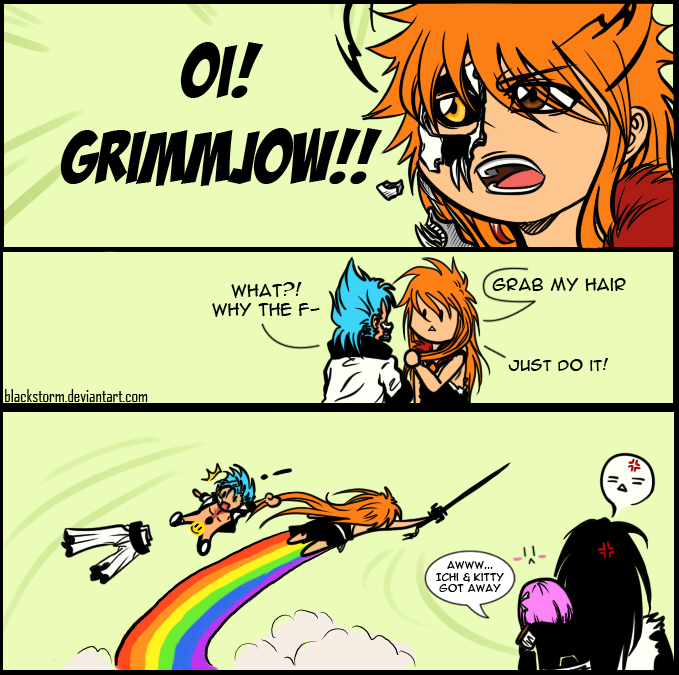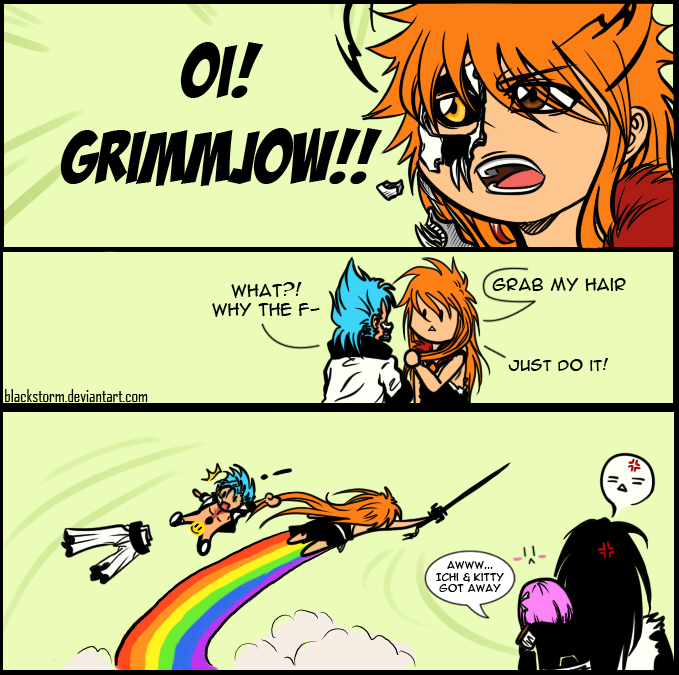 Watch
Something I did simply just for fun and laughs

I'll leave it up to you all to interpret it as you please.
Enjoy!


Seriously Grimmjow, you gotta do something about making your ridiculously low riding hakama to fit more snugly and by that I mean tighter XD
Original blank meme template by ~pokemoneg

[link] [EDIT:]
Whoa, I'm glad this makes y'all laugh and brighten up your day/night :'D Yes, I purposefully used Kenpachi's new hairstyle simply because it's a lot easier and less sillier in that perspective (I never really liked his odd starfish hairdo anyway), and while I was at that I also used Yachiru's new hairstyle as well, although using their old hairdo would certainly have made a little more sense with the scene here, what with Ichigo coming out of his so-called Vasto Lorde form which happened only once in the
past
. I'm very sorry if I spoiled you on that

Oh and to those who're complaining about this meme 'fad', well frankly I'm not really into the whole meme craze either but I've nothing against it, that said I did NOT makes this simply to 'join in' or 'follow everyone else' or whatever, I made this purely for my own fun and enjoyment and nothing more than that, what's the harm in that? Seriously if you're annoyed by memes in general (especially seeing them on the front pages whatnot) I'm surprised you're even looking AND commenting on this to begin with (no offense). If I were you I'd just move on, period.
Art © *blackstorm [ME]
Characters © Kubo Tite | BLEACH