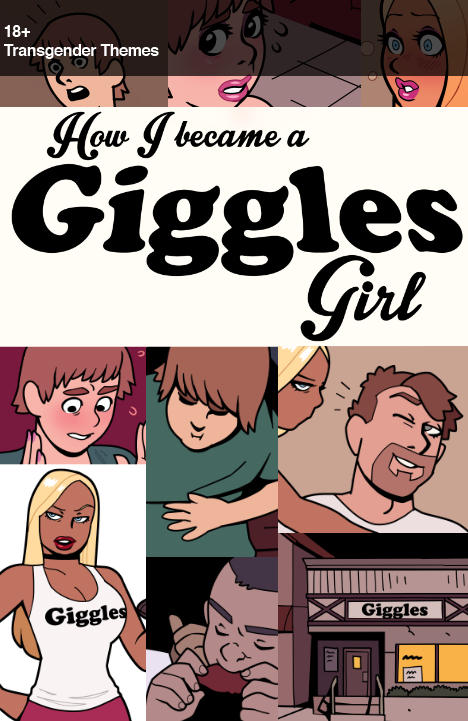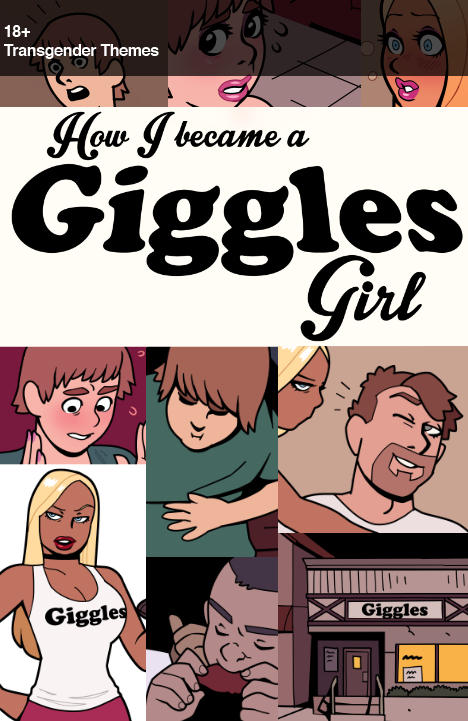 How I Became a Giggles Girl available now!
"I'm... a Giggles girl!"
Jack has fallen in with a bad crowd who have equally bad ideas about the girls who work at Giggles. Perhaps a sudden change in perspective can help him be less of an asshole? Find out in How I Became a Giggles Girl, the newest 20-page comic from blackshirtboy.com!
Disclaimer: This comic contains no sex or nudity.
Contains: male to female transformation
Available here for $6!
See the blog for additional information and a couple preview pages:
blogshirtboy.tumblr.com/post/1…

When can you put these comic up for free because I want read
Reply

awesome transformation process !!!
Reply

I've tried my best to buy this comic, but it seems updating an expired credit card with new card details was enough for PayPal to block my account... I'm at a loss to explain it. If I ever get my account back, I'll buy the comic.

Reply

Well... I give up. I've tried and tried with Paypal. They sent me a wonderful email about how they've accepted my new card, but I'm still limited because my old card expired. I'm using a pre-paid card and they want photo ID that my name is "Valued Customer"... For an expired card... I really, really want to buy this comic, but I'm done. Paypal has dug a hole of stupidity and thrown me into it. Sorry, BSB. Would love to support your work, but it seems I'm now unable to.

Reply

i paid for it and got no comic.. what gives?
Reply

Please send me an e-mail at blackshirtboy18[at]gmail.com, include the e-mail you used for your purchase, and I'll try to resolve the issue as quickly as I can.
Reply

Bought it. And I loved it. My favorite comic of yours to date. Keep up great work!
Reply

Really good job! Definitely one of my favs now!
Reply

Scarface is totally me if I could do this stuff
Reply

I adore this comic. Please pick it up.
Reply

I think this is a firm competitor for my favorite BSB paycomic!
Really loved the panel layout, designs, and colors on this one. The use of white for the Gutters and in negative space really helped with the flow of the story in pdf format

Would be readily up for a sequel!
Reply

I really don't know what to think about this one. Absolutely nothing to say about art, the comic are beautiful as always. My points are more at story level.
It's now clear their is a univers to follow in the ''not Beyond'' comic. We see a transformation but we never know what happens next (we can assume that there is an epilogue to The Lamp since apparently people of the city know what happened to Danny and Jack). Really loved the references to other comics, but I feel that it will one day be necessary to explain what is happening in Batesville and the motives of the Scarred Man. I have the impression that there is a lot of clues between each comic without really having a way of understanding what is going on.
I'm not sure I'm a fan of the fact that the boys band was at the base women (as I understand it). Jack is the least assholes of the band and the others are rewarded by finding their original forms? Or maybe I ask myself to much questions about it haha
Reply

Reply

Reply

Fyi, the link doesn't work, had to edit it.

Thanks for making this!
Reply