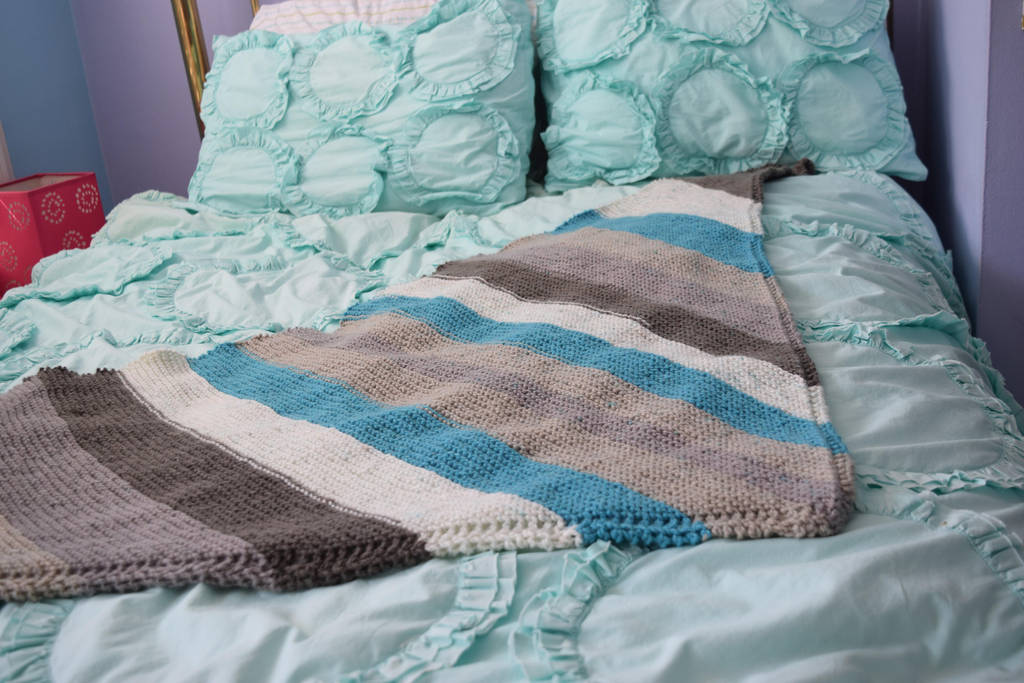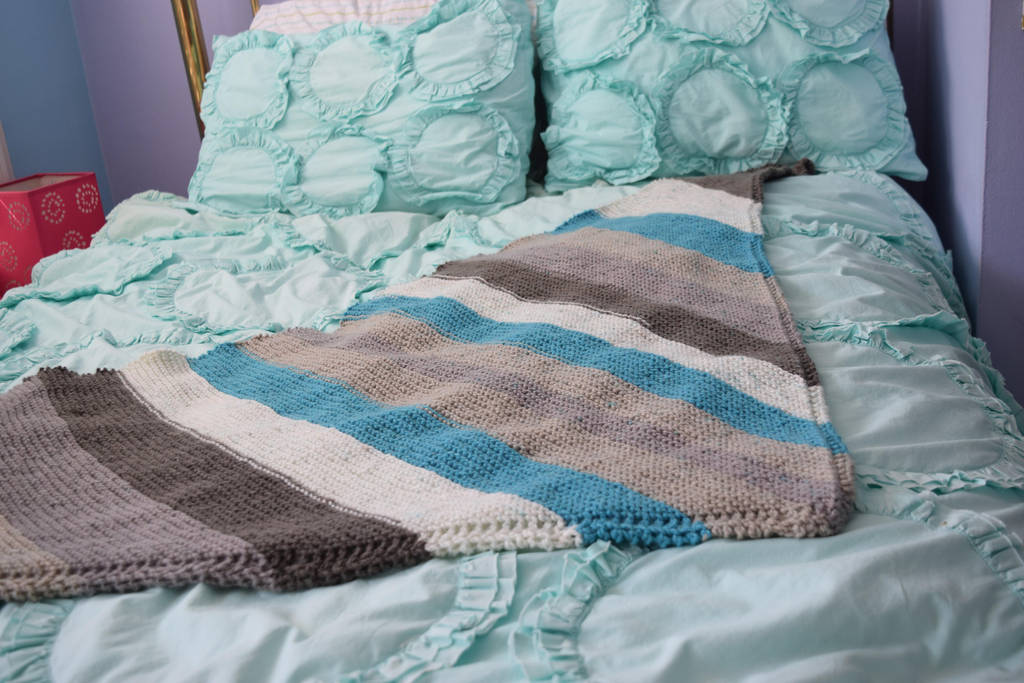 Watch
After a week and a half of knitting it's finally done! The Caron Cake Triangle Scarf! I used size 9 needles on a 36 inch long cable and the whole project took about 2 skeins of the Cake Pop yarn. The whole piece is about 60 inches long and the tip comes down about 32 inches. All and all it was worth the effort because this yarn is soft comfortable and perfect for protecting against the chilly AC. Can't wait to use it outside this fall.
I plan on making some this month to post on my Etsy come September. The current colors options I have are Cake Pop, Bumbleberry, Blueberry Cheesecake, Cherry Chip, Berries and Cream, and Strawberry Trifle. I may or may not be able to make a Faire Cake one.
Etsy AGirlandAYarnStash:
www.etsy.com/shop/AGirlandAYar…
Pattern:
www.michaels.com/caron-cakes-k…
Project lists:
www.michaels.com/on/demandware…

Reply

Thanks! I'm a big fan of the cool colors and the yarn was a perfect fit. I plan on making another one in the same color for my Etsy sometime in the next couple of weeks.
Reply

Really lovely!

Reply

Wow, that only took a week and a half? You're a fast knitter XD
Reply