Hello all - you can find an interview I did for the
Bondage-Dungeon
group's Meet the Artist series here:

Meet the Artist - BlackRoomPhotoLadies and Gentlemen of Castle Drachenfels,
it is an honor to introduce a very talented photographer, who has been a member of the Deviantart Community for more than 11 years.
He is very well known for his amazing Gothic & Fetish artworks, featuring a rather dark style.
Please welcome:

BlackRoomPhoto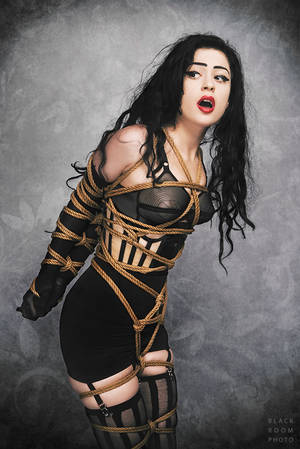 Toshi81: Thanks for joining us today, Serge! Please introduce yourself to the members of Castle Drachenfels.
BlackRoomPhoto: Hi everyone – I'm Serge, and go under Black Room Photo for my photography work. Thanks for inviting me for this interview – I've rarely done this sort of thing, but I figured that I enjoy reading about other artists, so I appreciate an opportunity to share a bit myself.
Toshi81: First of all, please let me ask you about your own lifestyle, which might have had a huge influence on your work as an artist. Is it true, that you are a Goth and a Fetishist? Does your personal wardrobe and your cultural environment repr
I'm considering doing some sort of an AMA here, if people are interested. And I get good questions.

______________________
[rules]
Please do not reproduce/reuse/alter without permission. I'm pretty open to requests, just ask first.
Comments are always welcomed - but don't
ever
disparage the models.
[networking]
Model Mayhem:
Photography
|
Modeling
FetLife
Facebook