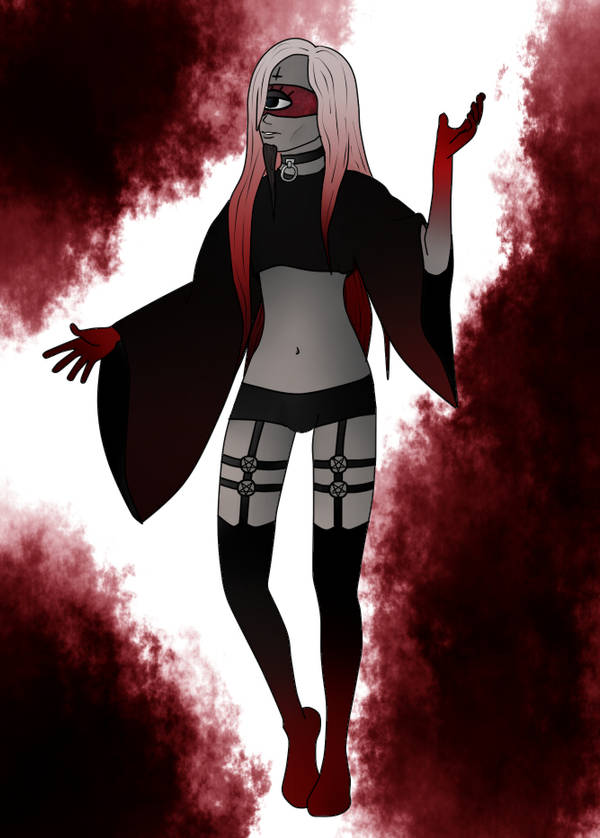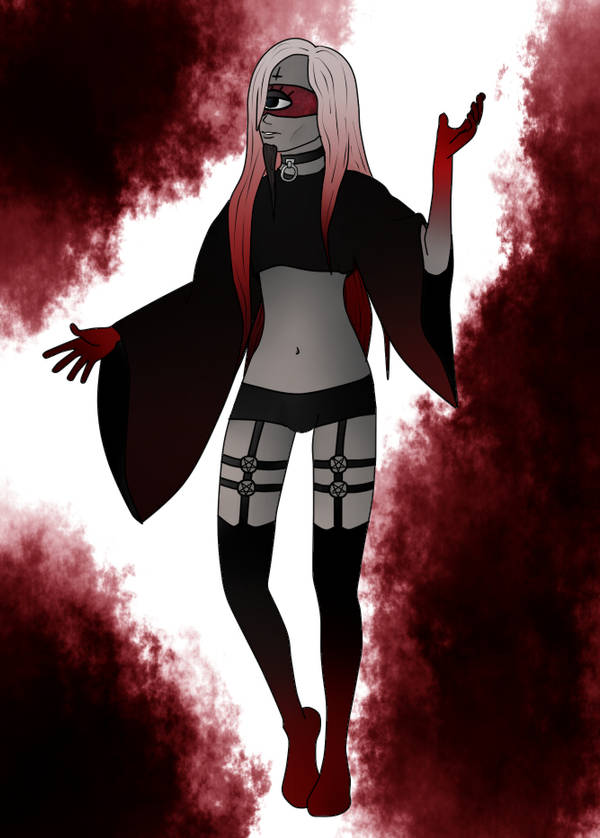 Name: Nikolai
Age: 82
Gender: Male
Date of Birth: December 12, 1946
Place of Birth: Unknown
Race: Caucasian
Occupation: Incubus
Voice type: Quiet, soft, and unsure
Quirks, strange mannerisms, and/or annoying habits: Holds his arms out for balance, apologizes too often
Education level: High school
Hierarchy/social standing: Enslaved
Hair color and type: White and red
Eye color: N/A
Skin tone: Pale
Scars or physical deformities: Eyes missing, tattoos on face
Mental illnesses: Depression, PSTD
Height: 5' 9"
Weight: 113lbs
Body type: Slender, flexible, skeletal face, possesses the body of a man in his mid twenties
Favorite color: Purple
Favorite food: Hard candies
Likes: Soft voices, nice fabrics, praise
Dislikes: loud noises, being startled, strong smells
Religious Preference: None
Strengths: Determined,
Weaknesses: Blind, emotionally sensitive
Fears: Punishment, the future, being alone, being unloved, the true nature (and horror) of his surroundings
Goals: Regain humanity or rest in peace
Sexuality: Bisexual
Relationships/Love interests: None
Sexual partners: Many; unidentified
Hobbies and interests: Singing, imagination
********Trigger Warning: Abuse and Suicide********
Bio: Nikolai was a young and handsome man, a good student, and a kind soul full of compassion and love. Not everyone saw him this way, however, and they made it known. After enduring abuse and neglect at the hands of family and peers for most of his life Nikolai was driven to suicide at the age of 17. He hung himself from the rafters in the attic with his favorite tie, a gift from his sister who had passed away years prior when she fell from a latter in this very attic. While this seemed like a peaceful way out the abuse would not end here. During his final moments he spotted a shadow looming in the corner but had no time to react or give it any thought. As his eyes closed and his soul slipped from his body it was quickly snatched up by a Slavetrader and ushered into a Vessel, a new "body". It happened in an instant, too fast for him to comprehend. One moment he was hanging from his ceiling, the next he was lying face up on a cold and jagged floor. Above him hovered a figure, much like the one he had seen moments ago. She appeared to be a younger lady, surely not much older than him, though she possessed a long and gaunt face partially obscured by unruly gray hair. Her dry, paper thin skin that stretched tightly across her face and clung to bone and large, sunken eyes gave her the appearance of a freshly reanimated corpse. She was bent over him, looking him up and down with no more interest or thought than a factory worker inspecting a product due for shipment, just as they had done countless time before. A soulless, empty shell, moving only mindless impulse or perhaps even on command. He would have studied her more, burned her face into his mind, had he known this was the last sight he would ever see. No dramatics, no slow sadistic torture, not even a warning taunt. Just one swift tug and his world went black and just like that, there was no escaping. He was theirs.