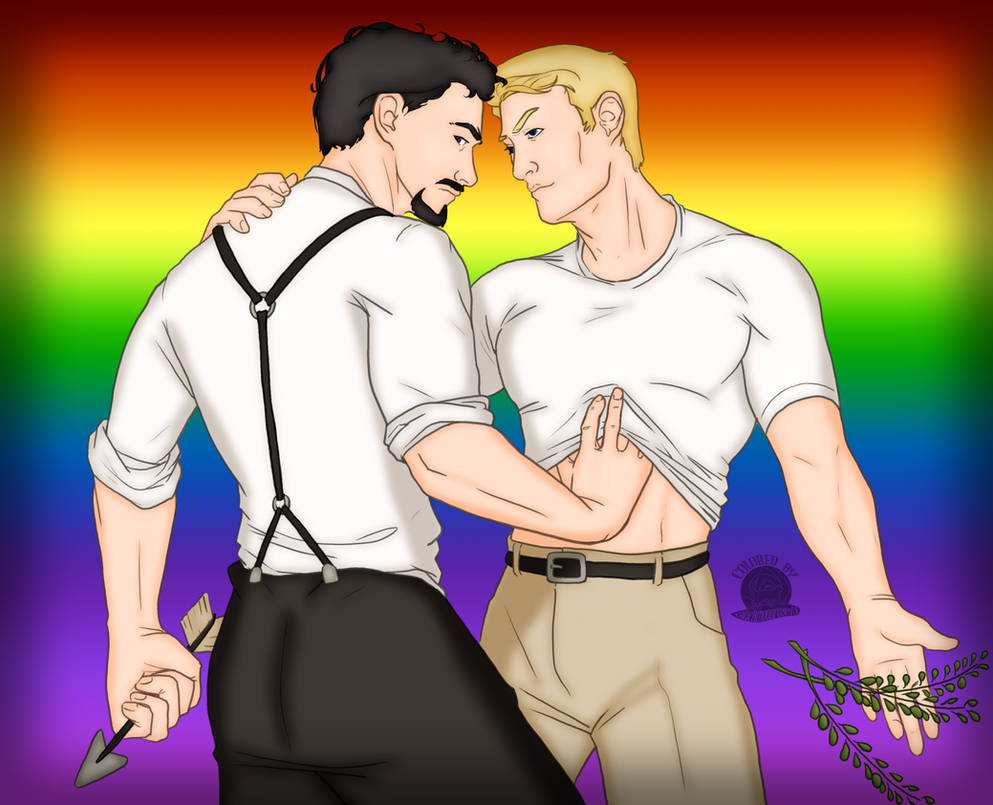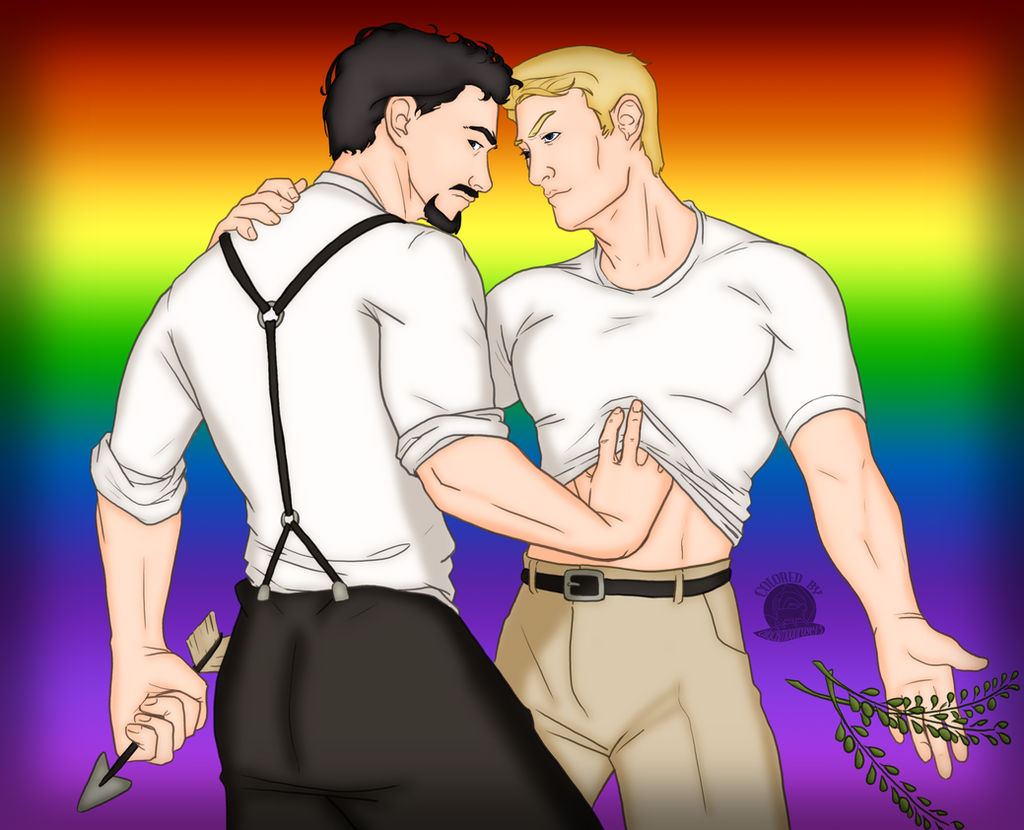 Watch
Lines by
neomeruru.deviantart.com/
Lines
fav.me/d42of5o
Speed paint
youtu.be/AvrgXx8PJYY
Song used
youtu.be/3MwFdf5Nb2I
(I will be honest I found this in the pit of my archives and I thought why the hell not.)
So um I will be honest. When I found out that gay marriage was legal I said and I quote. "Quick Some one draw Captain America in shorts with a Gay Pride Flag so I can color it." Sadly no one did that.
But I remembered that I had this in my archives. I was going to use it one day I think for February day of couples kind of deals.
Then I decided to add a big Rainbow background because why not.
I used the browns and earth tones for the clothes so it could offset the rainbow.
So what do you guys think?

Reply

This is wonderful! I love the colour choices for them both, it makes them look like they come straight out of Cap's era, and I like that a lot.

Thank you for colouring my lineart! I hope you had a fun time!
Reply