Journal Entry:
Thu Mar 11, 2010, 10:59 PM
Upcoming Events
Thank you!
A big thank you to everyone who greeted me on my birthday last Tuesday, March9!
With a Polaroid photo of my family! (Photo by
orangeish
)
Yup, had my hair cut and dyed the day before my bday! Finally!
I told the stylist to copy Shii Arisugawa's hairstyle:
Hohohohoho! Shunya Yamashita fan much?! LOL
Before recounting what happened that day, I'd like to thank the following
guys for the lovely gift artworks and birthday greetings!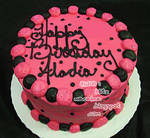 by
Reskiy
by
johnblitz
by
LadyYukirin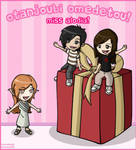 by
harmony06
by
franzpurple
Arjay Barquia
|
Patrick James Feliciano
JP Angeles
Kenkoy Ventura
(This guy never fails to amaze me with his funny cosplay group hosting skills!)
Rocky Cacnio
Lusanto Macas Jr.
Alice in Wonderland Cosplay winners
Congratulations to all the winners of the
Alice in Wonderland Tea Party
in
Power Plant Mall
last Saturday:
Alyssa Calabio
(as Red Queen) |
Louella Faller
(as Little Alice) |
Vio Castillo
(as White Rabbit)
White Queen Make-up Mini Tutorial
As promised, here is how I did my make-up for my White Queen cosplay.
Anne Hathaway as the White Queen | My version (asian version LOL).
Photo by (Gian Bacuyag)
.
OTACOOL 2 (cosplay book)
FOR SALE:Mini Camera Charms
NEW: PINK Camera Charms In-Stock!!

Click here for more info!


Reading: your comments :3
Playing: Bayonetta
Eating: Oatmeal
Drinking: Coffee