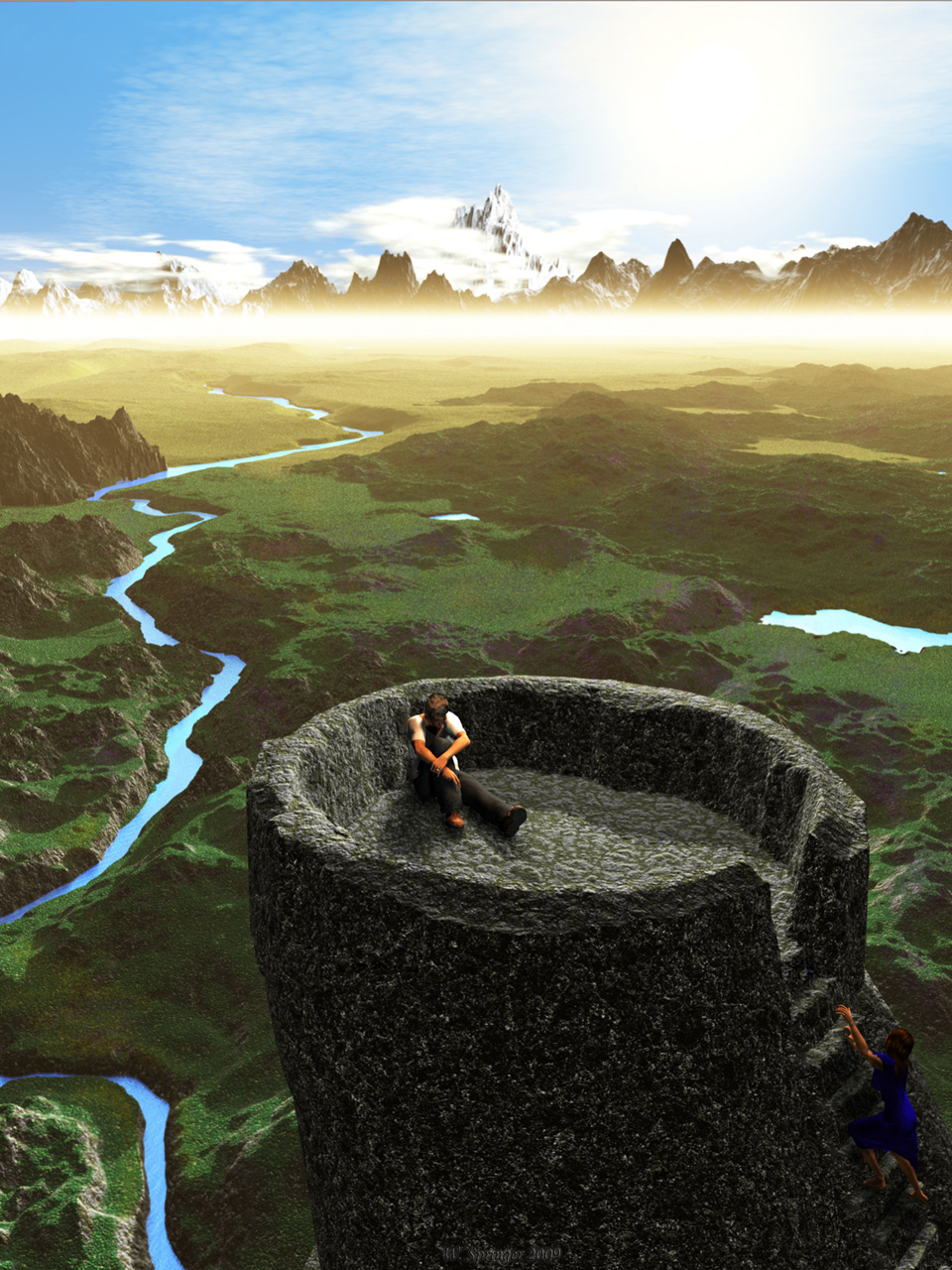 Watch
this is the Platform view of Kevins Watch. Thomas Covenant and Lena on the Watch.

Such a marvellous book. It's lovely to see artwork based on it. <3 Great job!
Reply

Thankyou, I havent been active for a year or so but look for more in this new year, fell into a creative block, finally climbed back out
Reply

wow this is so awesome! Love the textures! I can barely build in 3D (maya) and you've done so well with Thomas and Lena.
So happy to fanart for this

Reply

Thanks

Im Glad you like it.. I recently created some Trailer artwork on SRDs website for his upcoming book Against All Things Ending, sorry i forgot to upload it here.. you can view all my work at www.seareach.webs.com
Reply

cool! I better not look at it though, I'm only on "The One Tree" and I'll probably spoil it xD awesome stuff though. More people need to do fan art

Reply

if your reading the one tree right now, wait and see if it matches up with your view of the Tree and Cavern after you read it, your probably finished by now..I havent logged in for a couple months. thanks for the comment and Im glad you like them.
Reply

oops..your referring to the Against all things ending Trailer art hehe.thought you meant my version of the one tree and cavern.
Reply