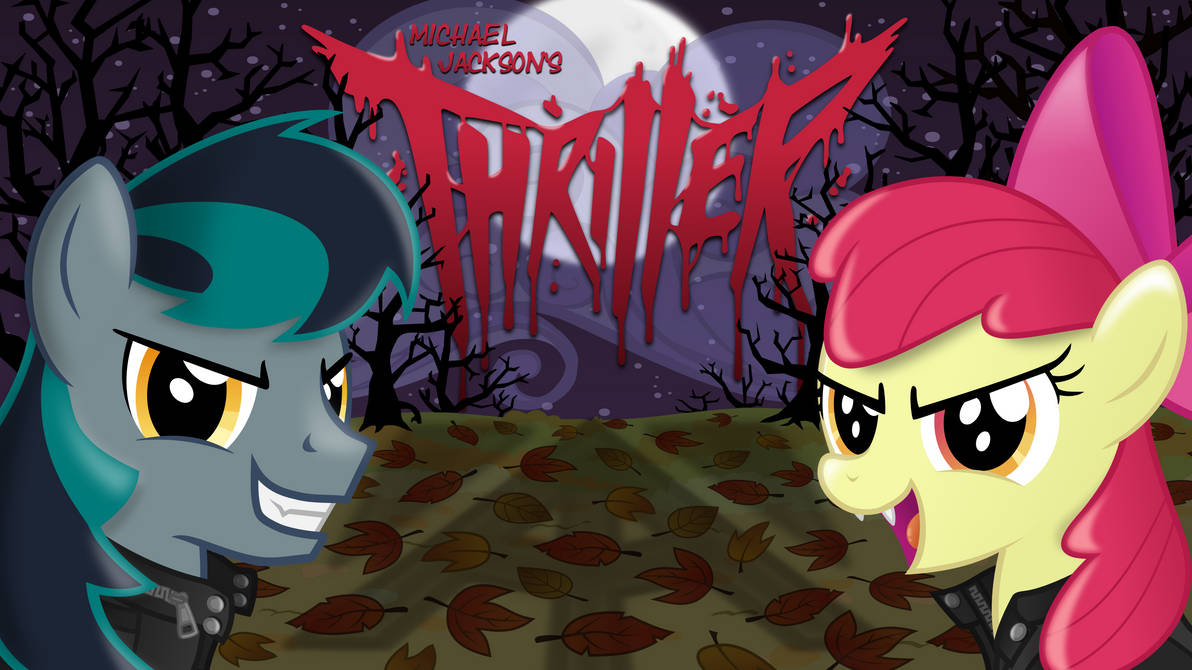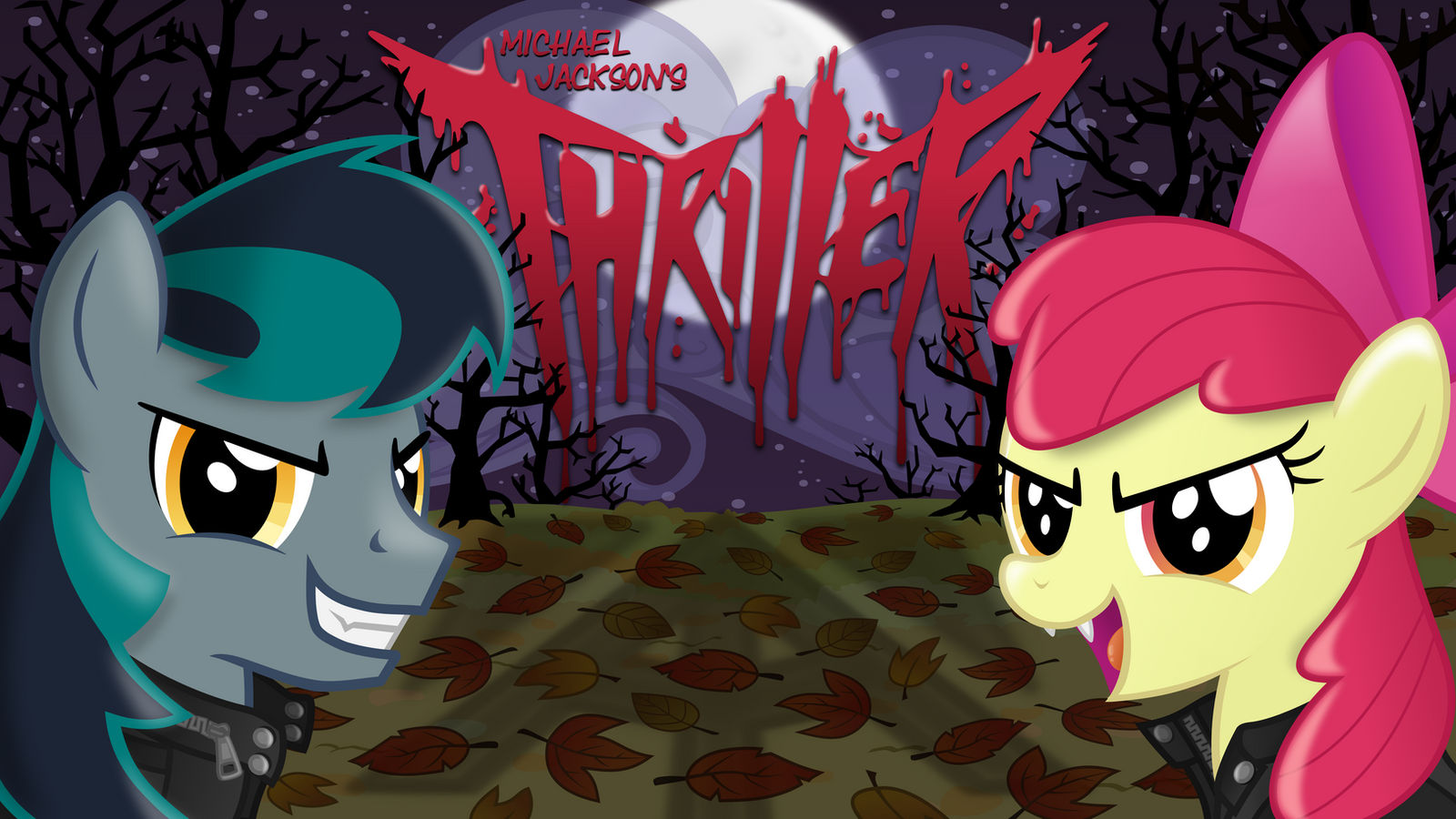 Watch
HAPPY NIGHTMARE NIGHT!!

..I'm too late, aren't I?... Crap. I knew I was forgetting something today!

Oh well.
Anyway, here's the art for the Thriller cover I did with
Michelle Creber
(voice of Apple Bloom... I hope you already knew that.) and my brother
Baasik
.
So... that's it. Sorry. It's 3:54am right now and I'm too tired to think of anything clever...
Love y'all!!

~Gryph

Reply

Gtfo hater. I saw this exact message on somebody else's comment on another MLP artist's picture. Now stfu, gtfo, and uh, if you ever give me this again... YOU'RE GONNA DIE!
Reply

Nope. I liek your art, but I don't like people telling me what to do. *coughcoughMYMOTHERcough*
Reply

*throws you in a very convenient well* I like the other guy's art, BUT I CAN LOOK AT WHATEVER I LIKE.
Reply

Man am I ever glad you're banned. AND STOP SPEAKING GERMAN, YOU'RE GIVING GERMANY A WORSE NAME. And I'm upset about it because MY FAMILY IS PART GERMAN. So back off and stop spamming my inbox.
Reply

I listened the song and it was cool!
Reply

i have seen videos your really good
Reply

Do you plan to do animation on that?
Reply

The sad thing is that half their songs nobody bothered to animate them, I don't know if it's a copyright thing or something I don't know. The only person who DID however is Animated James for making the Beat It pmv.
Reply

I loved all of your work!
Reply

Reply

OYE ALL U HATERS BEAT IT AND RESPECT THE AWESOMENESS THAT IS BLACKGRYPH0N!!!
Reply

Beat it and that is AWESOME!
Reply

did not really like your feat of thriller, but i love the beat it feat by you and mich
Reply