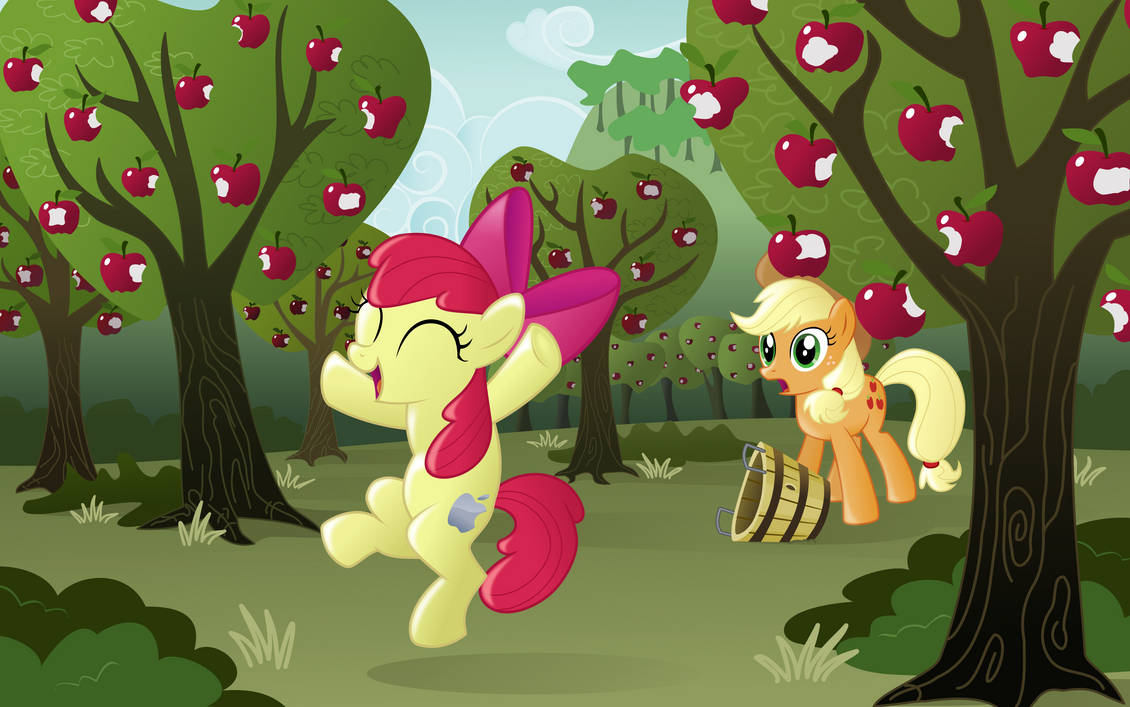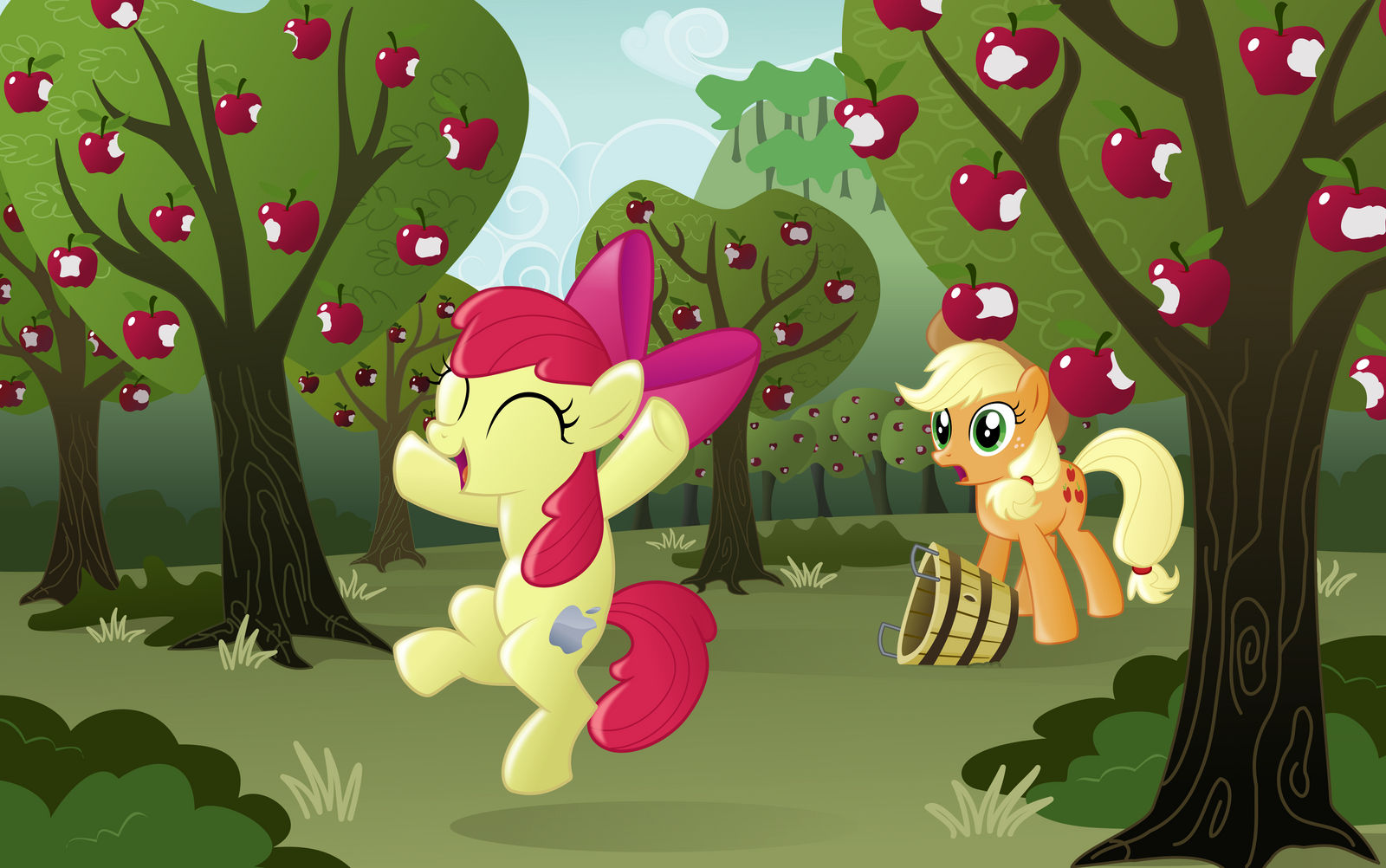 I DREW THIS TO PROMOTE MY NEW SONG TAKE ME TO EQUESTRIA!

You can also listen to it here:
[link]
The player is better.

Or
on Youtube
if you feel so inclined!
OK, I know this picture has nothing to do with the song, but it just had to be done!
Though I honestly can't believe that nopony had ever thought of this before!

I originally drew this with Applebloom listening to an iPod and jumping on a bed. The Macintosh logo made a little more sense with that, but I don't see how listening to an iPod could be considered a special talent.

(Or was it that she acquired an iPod in the first place?!

)
Come to think of it, biting apples isn't really a special talent either... (Although I am curious as to how she was able to get to the apples at the top of the trees... Any ideas?)

So about the song:
I had an.... Awesome dream! I wanted others to have that dream too, so that's where I got the idea.
Now for the recording bit; I recently bought the program
Propellerhead Reason 5
to use with my keyboard, and it is AMAZING!

Seriously, there are like no boundaries with this thing! Everything you hear instrumentally was played on my keyboard through this program! You can assign any sound to each key, create your own patches, even flip your rack around to get at the virtual wires! (Which is great for someone who is use to using the real equipment!

)
The vocals where recorded and mixed in
Audacity
. It's a nice program but it crashes a lot. No pitch correction either so you gotta sing on key.

What is really frustrating though is that you can't group tracks. This can make things really confusing when you are recording eight part harmony!

It is free, open source, and easy to use though; so I have never switched...

Lastly: (Sorry to end this on a somewhat negative note.) This may be my last piece for a while... I am currently working on stuff for friends, but this seasons tour is starting a little earlier than expected, so it may be a while before I can finish... We are heading to the Philippines again this Wednesday. (I hope we get some free time this time!

)
OK, so that's it right?... OH YEAH!!
Applebloom and Applejack are © HASBRO and

Apple Logo is ©
Macintosh
So, that's it... I LOVE YOU ALL!!
Stay awesome Bronies and Pegasisters!!