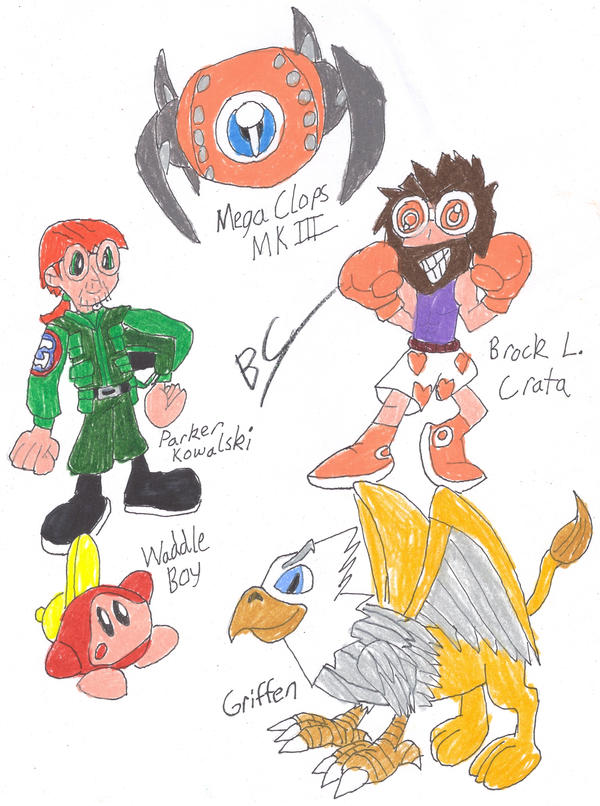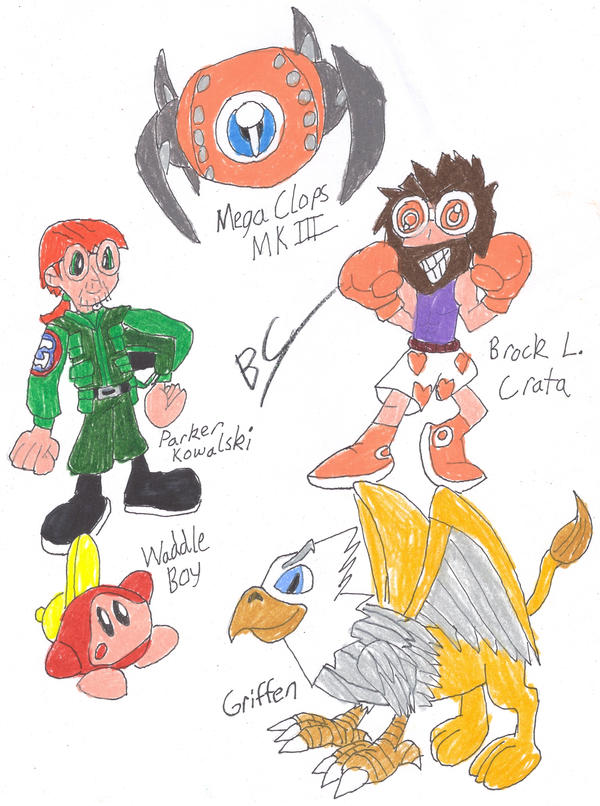 Watch
A third installment of minor OCs of mine.

Parker Kowalski: A G.U.N Soldier. He's a brainiac that specializes in building new G.U.N. Mechs and devices. He's not much of a fighter, but he helps out his friends on the sidelines being the eyes on the backs of their heads.
(Age: 23)

Mega Clops MK III: Robot scouts for Mr. Cyclops. MK IIIs can scale any wall and sneak up on people with ease. Not as strong as their younger brothers, the MK IVs, the MK IIIs are good for distracting people.
(Time of Creation: 4 years ago)

Brock L. Crata: A boxer from parts unknown. Brock is a psycho who loves to fake out his opponents. He's completely out of his mind when behind the ring, and he has a weakness for white chocolate.
(Age: ??)
Theme: "Lay Down" by Priestess.

Griffen: A racing beast from Ferallon. Roxanne Ferallon is Griffen's #1 fan. He raced with a young duke that was suppose to marry Roxanne. He thinks humans are alright and will defend however he can.
(Age: 18)

Waddle Boy: A Waddle Dee with a yellow cap. Waddle Boy goes around helping out others. How did he get that cap? Only one person gave him that cap....
(Age: ??)

All characters belong to me.