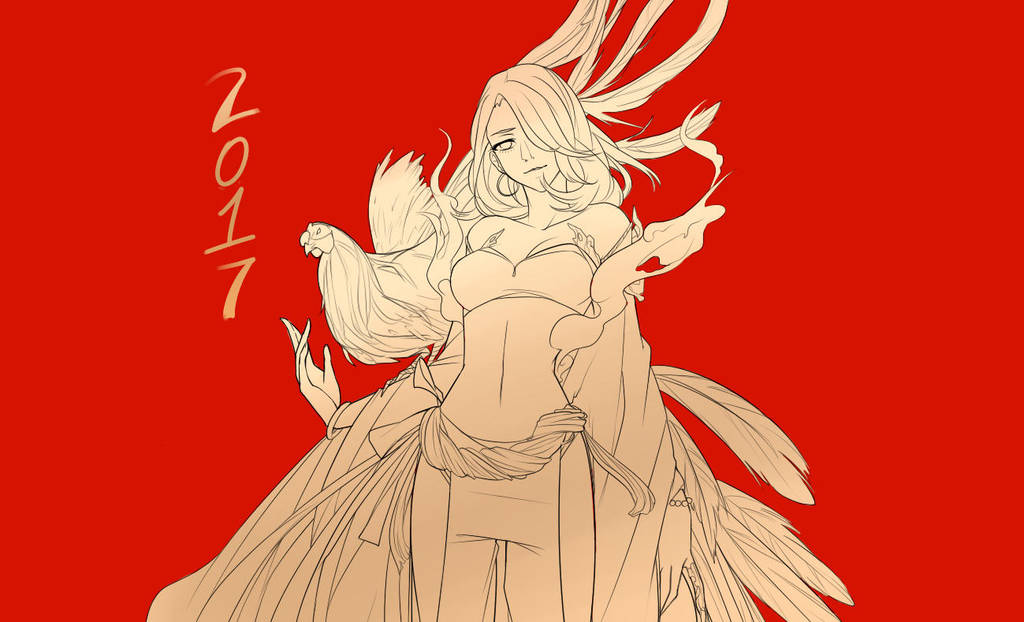 Hello everyone! I haven't posted anything since the start of 2017 but I'd like to wish you all a Happy Lunar New Year!
I have a lot planned and have been working behind the scenes (mostly just active on Twitter), though rest assured it will all come to light shortly! There's been a backlog and originally I wanted to complete the above image exactly to date, but January struck me with a pretty nasty fever;; Luckily it cleared up just in time for me to enjoy every New Year celebration!
It won't be long for me to catch up now. I plan to open slots for March commissions shortly and am aiming to complete 90% of current commissions within February. After that there's going to be some exciting new projects I'll upload here! It's been a slow start since I moved and at first it didn't seem to be worth it, though with a lot of help from friends things are starting to look up! I've decided to do a whole lot of things that I've been holding back on, mainly just due to a lack of confidence and assurance of success. You never know until you try though, right?...So I am. Can't wait to share it with all of you!
Until then take care everyone~
May Year of The Rooster be fortunate for you!