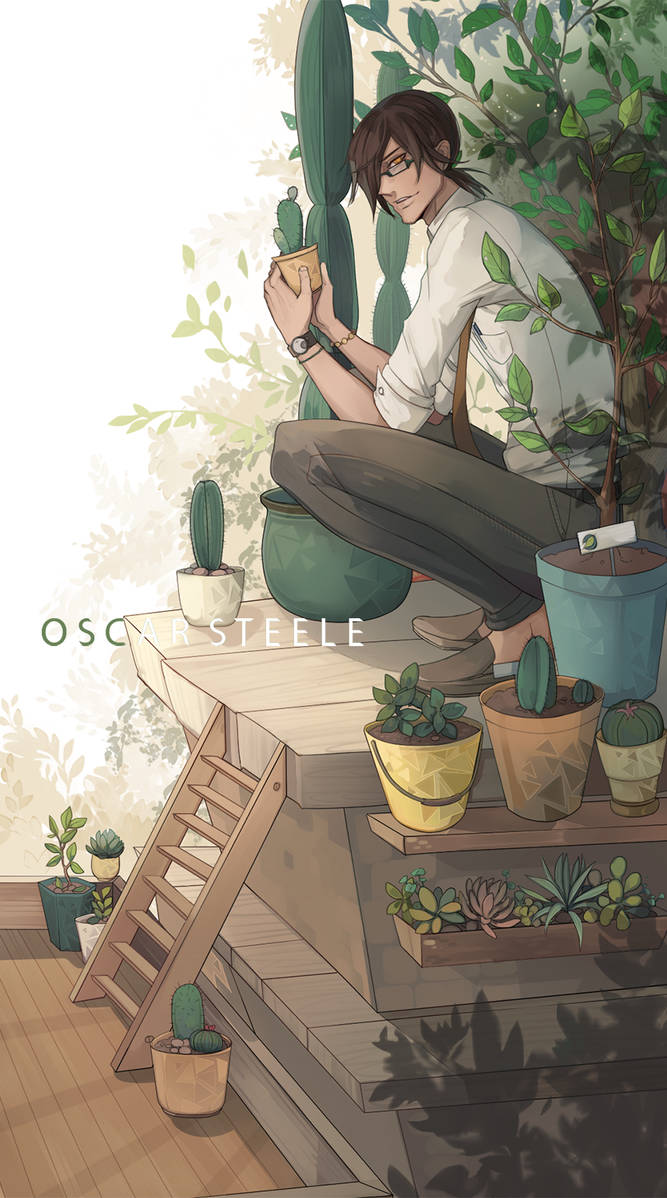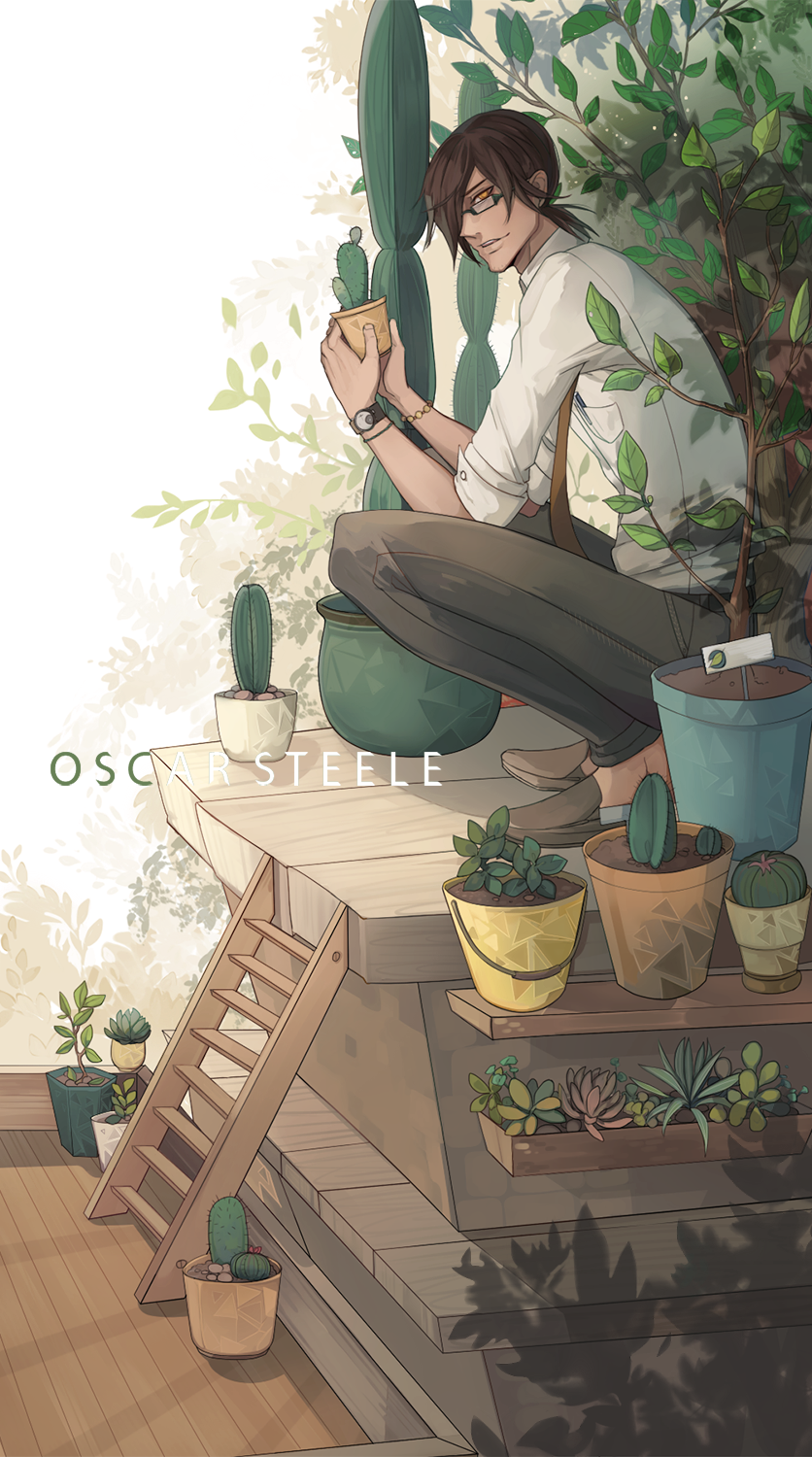 Watch
...and his Cactus~ For:

Botanist|Cheater|Husband ... it's one thing to draw a heartbreaker but it's another thing trying to make them look like a regular, docile gardener. This piece...I kept going back and forth with how I wanted to shade it, though eventually I settled with this dim & moody tone. Big thanks to
Aiaix
for always letting me experiment with backgrounds & for having my draw me own OC! Never knew someone could love my OC even more than I do;; There are many things I experimented with in this piece, ones which could've been done differently/better, but for now I'm satisfied~
Character & Art belong to:
BlackBunii
Oscar Steele is married to:
Aiaix

WOw I love your background and coloring! Well done!
Reply

Reply

So prettyyy~~ I love cool-green tones!!
Reply

HNNGH HOT DUDE AND CACTI <33 i have a character who wants to be a botanist! :'D <3
Reply

Let the botanists roam and take over with their gardens~
Reply

my character has a husband (gay boys <3 haha) and the husband hates anything dirty, and my character was always coming in out of the garden just covered in mud/dirt and fertilizer haha XD
Reply

What struck me with this piece, aside from the cacti, was really the soft mood to it. I also like that he looks like a very nice and caring person at first. Though when I read the description and looked closer, his eyes have something else about them. I like that they contrast well with the muted tones and the green in the image!
Reply

The only critique I would have is that it's hard to read the "ar" in his name, against the bright background.
Reply

Thank you for the lovely comment! He most certainly does lure people in with his eyes~
And I didn't notice the lettering till taking another look. Many thanks for pointing it out!
Reply

Reply

Ah yes, my beautiful husband. I am content with life, lower me to my grave.

Reply