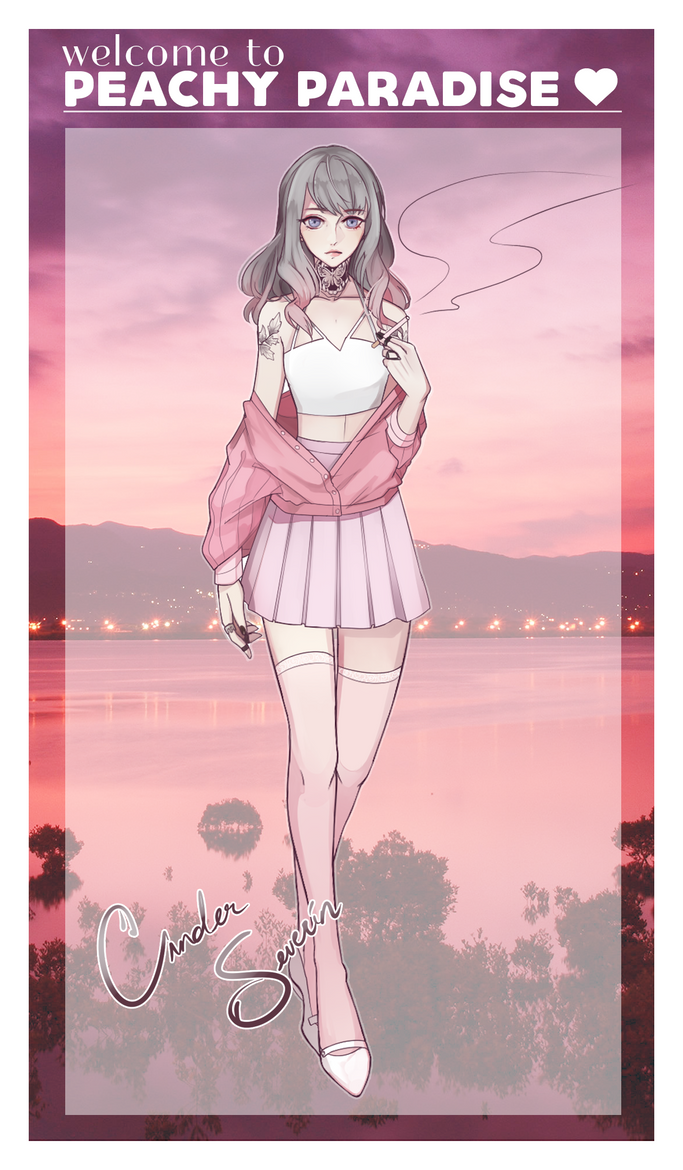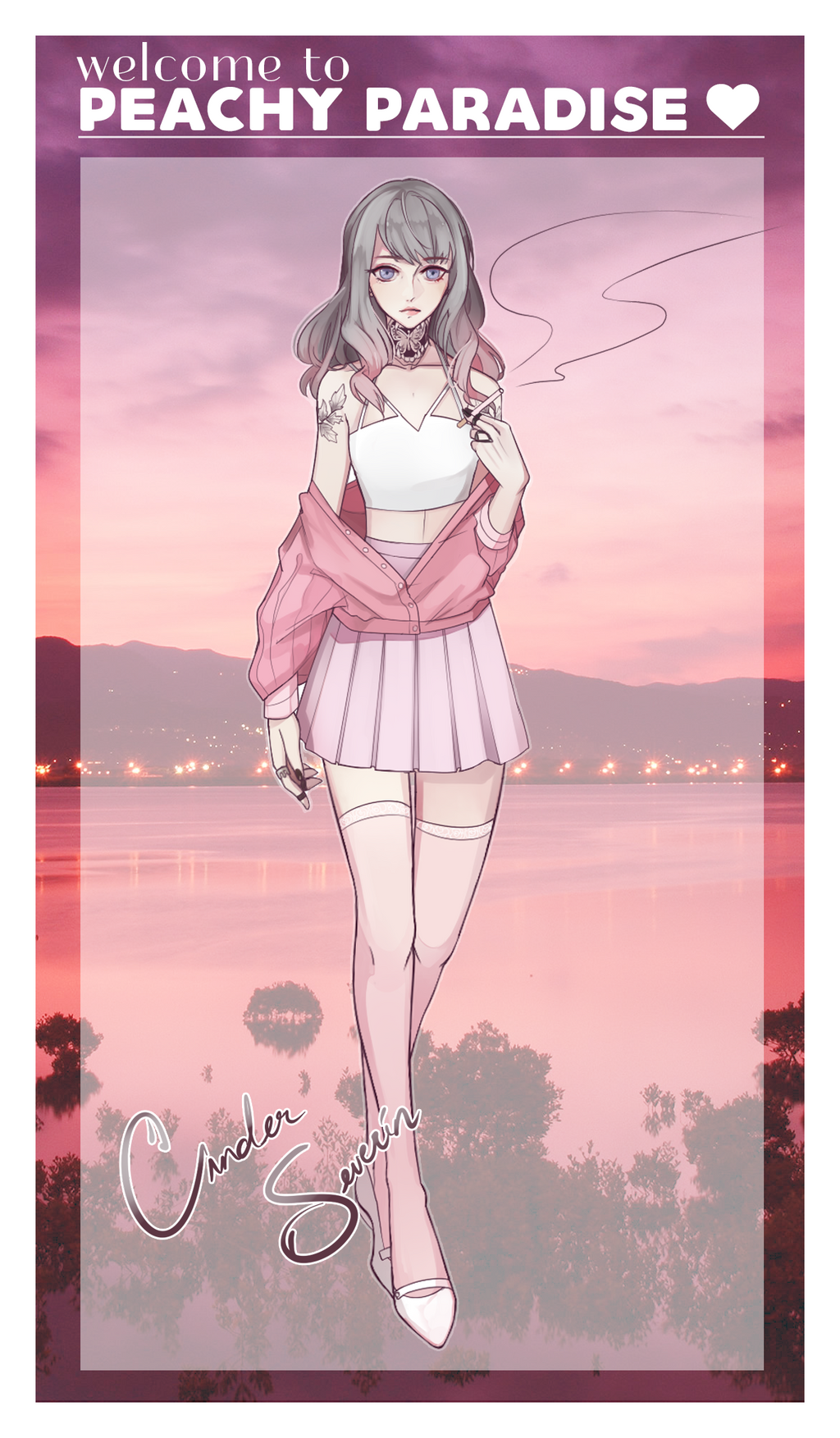 Watch


Realize I've missed a handful of RPs and I'm very sorry!! Will try to be more responsive this time round @@
♥GENERAL INFORMATION♥

Name:
Cinder Severin
|Age:
24
|Height/Weight:
5'1" 103lbs
|Occupation:
Museum
Registrar
Personality
HONEST | MINDFUL | DILIGENT
❀
CURT | MEDDLESOME | ALOOF |

Whether it was because she was an orphan, or the fact that watching others was fulfilling enough, Cinder always holds an air of calmness and collectivity. All emotions are rather subtle with the constantly tired eyes and slow gestures, but these traits aren't similar to her attitude at all; surpassing the outside, one would find her to be quite troublesome.
An adorable girl, that's what you'd think at first sight, yet once she begins talking you'd wonder what odd spirit possessed her to give such an attitude. Every comment or remark is rather painfully blunt and honest without the intentions of it being rude. Your flirtatiousness too vulgar, walking too slow, mediocre skills —it doesn't matter, if she discovers it she'll say it. The good thing, though, is that you don't HAVE to know her even though she'll know you. Constantly the girl would crave to know more about an individual but would keep to a respectful space (which isn't that distant) in order to find out more--she'll even go around asking others at times until her curiosity is satisfied. Though, confront her, and she'll cower behind her 'prince' or friends until properly introduced.
❤Likes❤
+ Lambs
+ Antiques and treasures
+ Open-minded people
+ Games & puzzles
+ Old architecture
❤Dislikes❤
- Arguing
- Lacking companionship
- Strict / Prude people
- Greetings
History
Way back in London, when she was a mere baby ditched at the doorsteps, Cinder grew up and was raised in an orphanage. It was by age twelve that a man took her in to be his loving daughter and into a life that allowed her to witness the world outside of her twelve year confinement. Since the day she joined his household she found herself surrounded by antiques, upon antiques, upon antiques! This man, as she soon found out, was one of the most well-know antique sellers who went all across the world to sell and salvage such wares, his whole life dedicated to such a business that it lead him to a rather well off living. It was during this time did her curiosity grow, and she began to question more about the things around her. Her father was very supportive of anything she did and encouraged to keep her curiosity.
Living such a life wasn't just spoils and riches for Cinder though, rather, the man wanted her to accompany him at work plus help out with the store. Shine the floors, clean the glass, fix that old cuckoo-clock that he never replaced…this way she even earned her own wage and had to work nowhere else. Eight years later, Cinder had accumulated her own riches; enough to move comfortably to the city she heard had a beautiful museum: Peachy Paradise. Here was her chance to start her own life, still surrounded by antiques and artifacts with a good word in for her.
❤Additional Facts❤
- Started from her severe love for lambs, she won't eat any other meats besides seafood.
- Don't be surprised if she falls asleep in your arms…or the other way around.
- Being as calm as she is, Cinder always looks tired or as if she's uninterested.
- She will never introduce herself first, and would rather use her partner to introduce her.
- Is very much in her own world, so sorry if she spaces out on you, despite trying to be a good listener.
|❥Tattoos: Symmetrical tattoo of leaves which wrap around her shoulders and connect at the spine with a ram skull, skeleton jaw & butterfly throat tattoo, bay leaves on both inner elbows.
|❥Piercings: One lobe on each side, and two tragus piercings on her right ear.
___________________________________________________________________________________________________________________________________________
RP PREFERENCE: Chatrooms, Skype, Discord, Line
Apologies in advance with my rping as it's been a while and I'm very rusty; though I'm open to any forms of RP!
Will add references to her tattoos/piercings later!
Cinder Severin:
BlackBunii
Peachy-Paradise:
spicymom