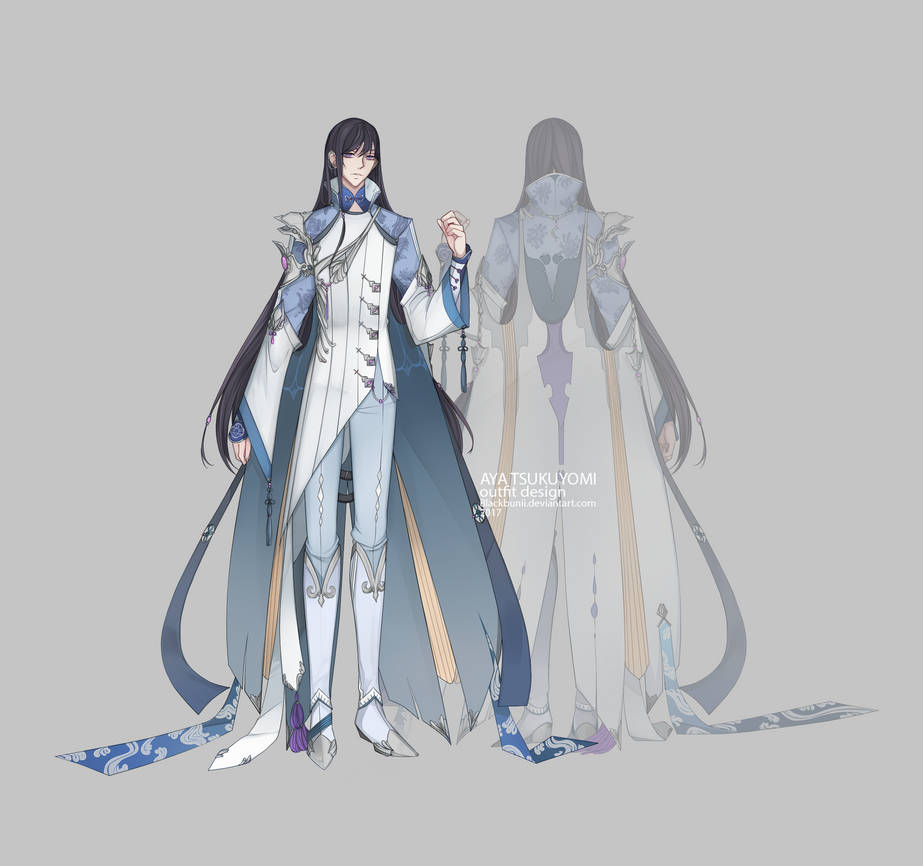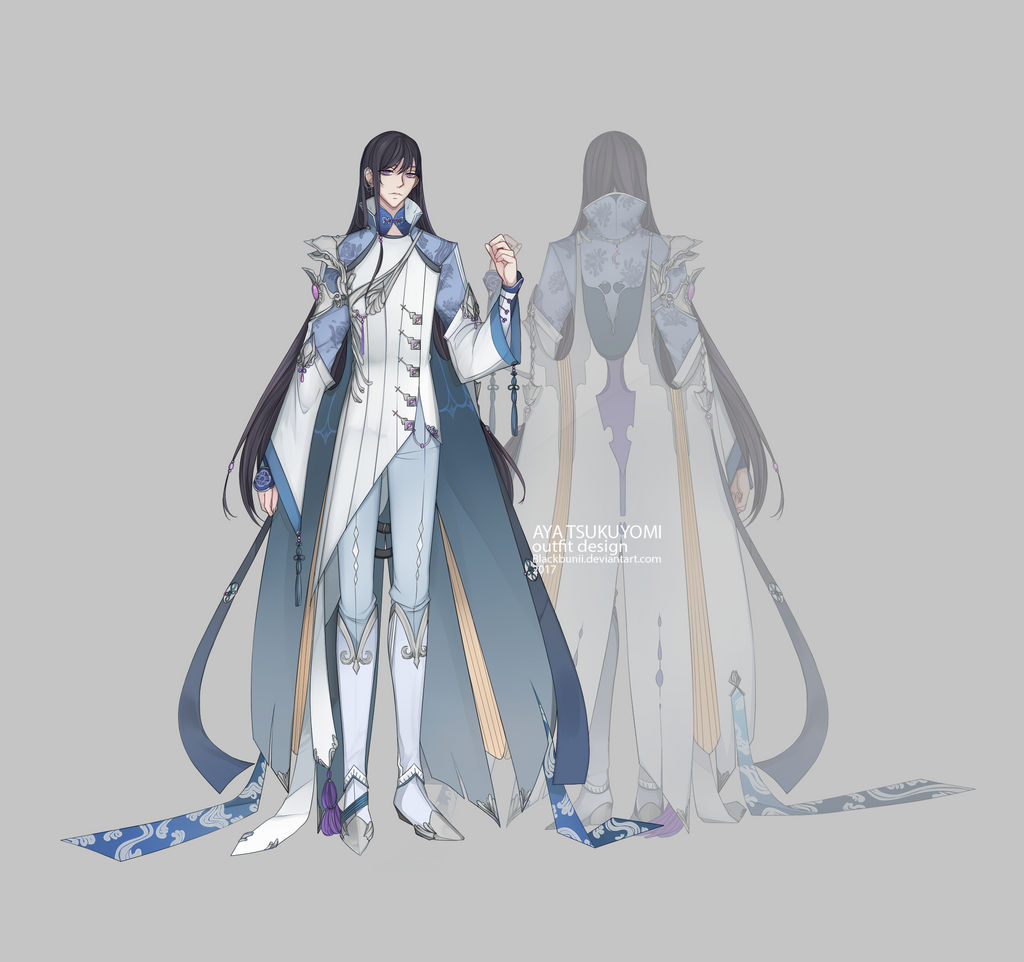 Watch
Commission for :

Second outfit design for another one of her OCs~
This went through another exchange of ideas and inspirations to come up with, and luckily it came together with ease! This outfit was made to be complimentary of the dress design posted yesterday (
Outfit Design : Ameratsu Okami
), again drawing from both western and eastern influences. While painting the patterns I originally opted for gold to add more harmonization factors, but it turned out too gaudy looking;; So in the end cool tones dominated.
Again, hope you like it~
Character & outfit design belongs to:
Vestigance
Art & outfit design by:
BlackBunii