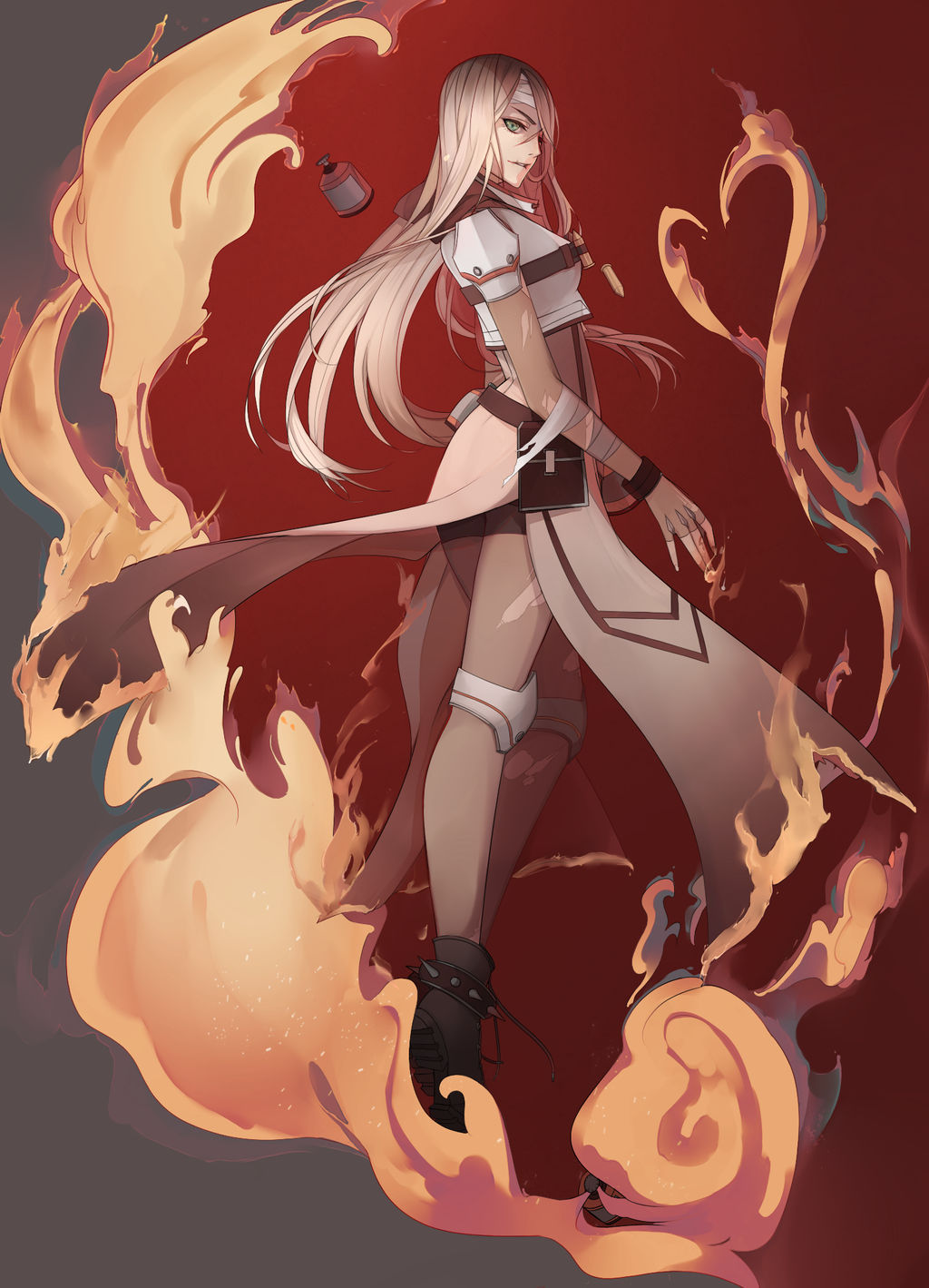 Watch

♥
♥
♥
♥
♥
♥
♥
♥
♥
Secret Valentine for


Drew your badass character
Ylain! All your characters were beautiful, so it was a little tough for me to pick, but I loved the idea of Ylain's gas cans and fire. Really hope you like it & a little belated happy Valentine's Day!

Ylain belongs to: LumilYuu
Art by: BlackBunii

Wonderful work! I really like it, and I love the way in which you drew the fire.
Reply

Reply

What a beautiful and dangerous lady :3, love the fire~
Reply

WAAAAH
OMG You drew her soo incredibly good!!! The angle is just amazing and the whole drawing is just so well composed!
This looks even better than I could imagine my Secret Valentines gift to look like, I'm so happy
I also adore how you thought about every detail about her design AAAH I could stare at it forever //sets as wallpaper
Thank you so much for drawing my bby, I really hope you have or will receive an incredible Secret Valentines gift as well
Reply

Beautiful work! I love what you did with the background. c:
Thank you for joining us! <3
Reply

I love this so much and the colour palette is so pleasant to look at! <3
Reply

Reply