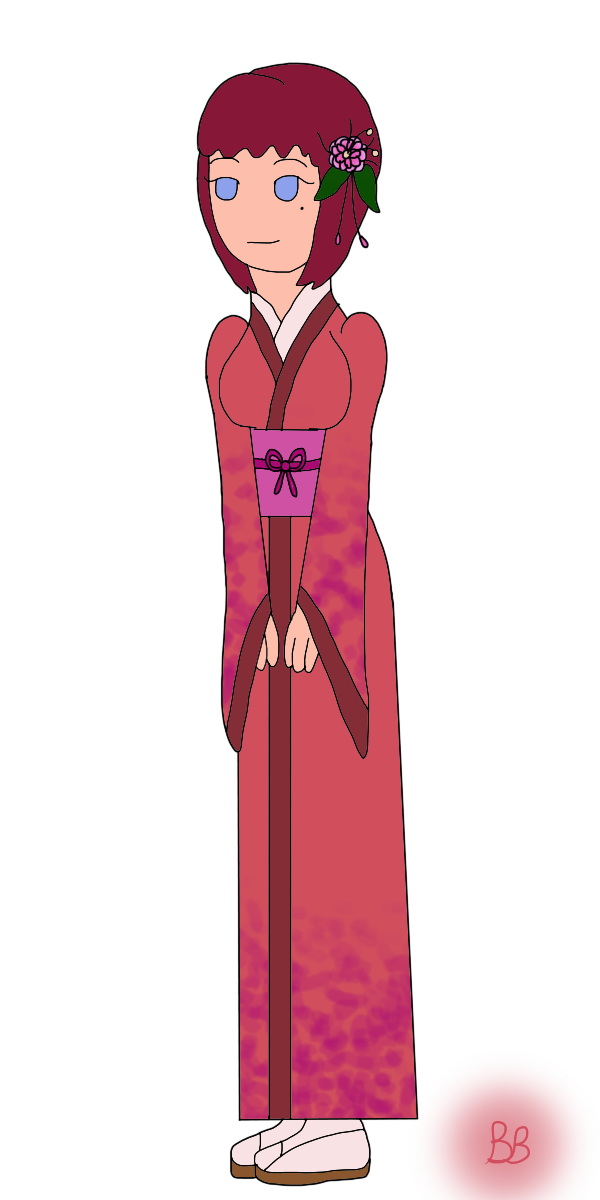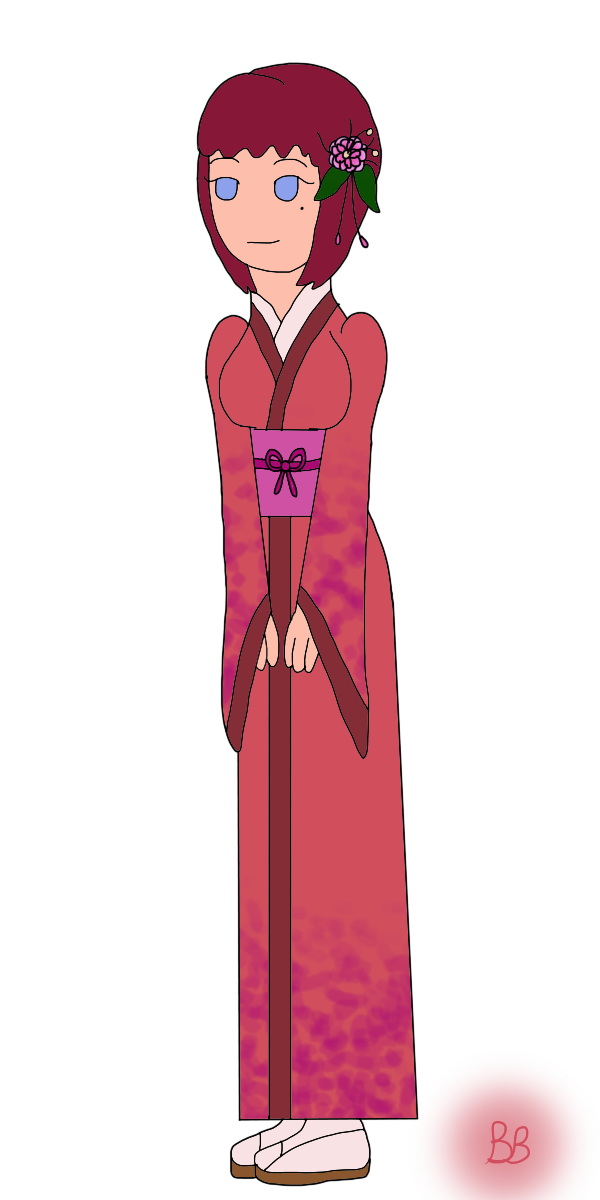 Name: Tomoko Hisakawa
Age: 20
Gender: Female
Height: 5'6"
Species: Plume wine person
Birthday: May 12th
Sexual Orientation: Pansexual
Crushes/Love Interests?: None
Relationship Status: Single


Residence: Wine Kingdom
Occupation: Daughter of the Ume no Hana Yakuza Group's head

Personality: Sweet, gentle, cheerful, a little naive, can be stubborn
Likes: Plum and cherry blossoms, reading, viewing gardens, helping the family business (mostly in the orchards and
distilleries), pretty dresses and accessories, meeting new people, listening to rain fall, playing her flute.
Dislikes: When people upset her sister (she has to make sure her sister doesn't kill anyone), if people insult her family or friends.


History: Being the youngest daughter of a yakuza boss has its perks. She doesn't have to worry about becoming the head of the family, that title goes to her older sister Harumi. Tomoko is the youngest daughter of Noboru and Keiko Hisakawa, Noboru comes from a long line of Yakuza bosses who have been loyal to the royal family of the Wine Kingdom as well as have connections to the mob in the Alcohol Kingdom, specifically the DeRose family. Her father adores his daughters and while he raised Harumi to be more like a yakuza boss, Tomoko was raised to be more like a gentle little lady. He sheltered her somewhat and caused her to end up being a little on the naive side. Everyone in the Ume no Hana group adores her and is very protective of her, especially her sister.
Facts:
-She plays the flute
-She has a knack for business administration
-She enjoys having tea time with her sister
-She does know how to shoot a gun but she never likes using it, the thought of shooting someone makes her queasy
-Tomoko's Voice Claim


Alcohol Kingdom (mentioned) belongs to
iLiekSkittlez
and
Ebony-sparks
Estrella (mentioned) belongs to
MagikalMoo

Reply

Reply

Tomoko look adorable!
I lover outfit
Reply

she looks cute I love her clothes and bio!

Reply
Reply