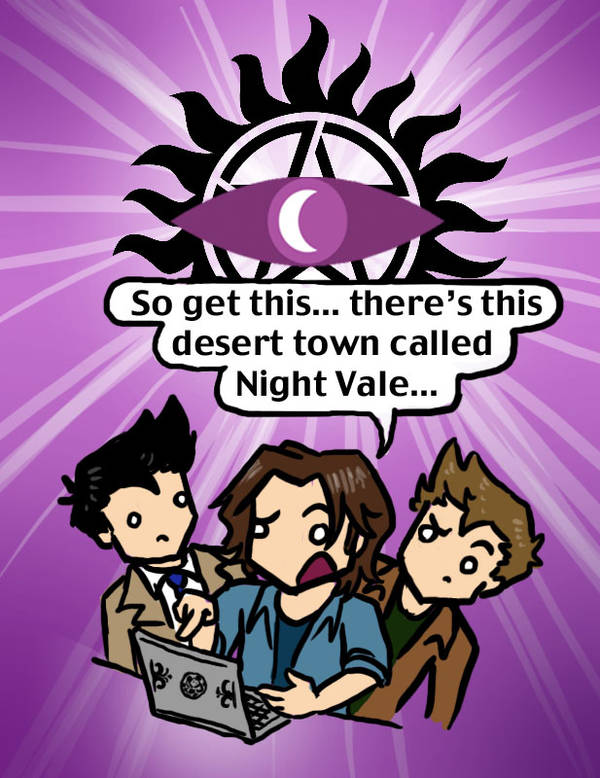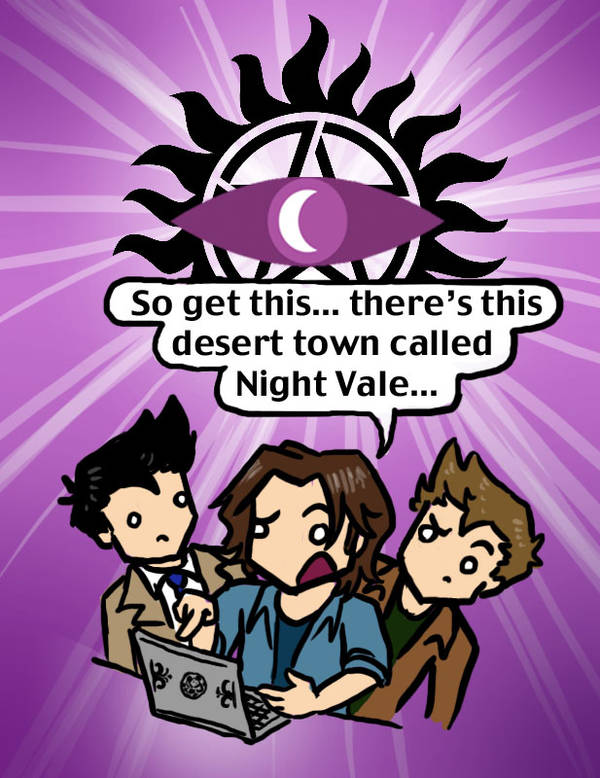 Watch
Welcome to Super Night Vale! You just know that Sam's computer would start to crackle and a high pitched whining would emit from it. Meaning they DEFINITELY need to go investigate that shit.

I WANT TO DRAW SOME OF THIS SO BADLY.

No time, no time..

Didn't even have time to draw the logos myself... stealing is bad kids, stay in school...
Maybe even some SuperWhoNightValeLock??


Soon, precious...

On Tumblr:
blackbirdrose.tumblr.com/post/…
Supernatural (c) CW
Welcome to Night Vale (c) Common Place Books