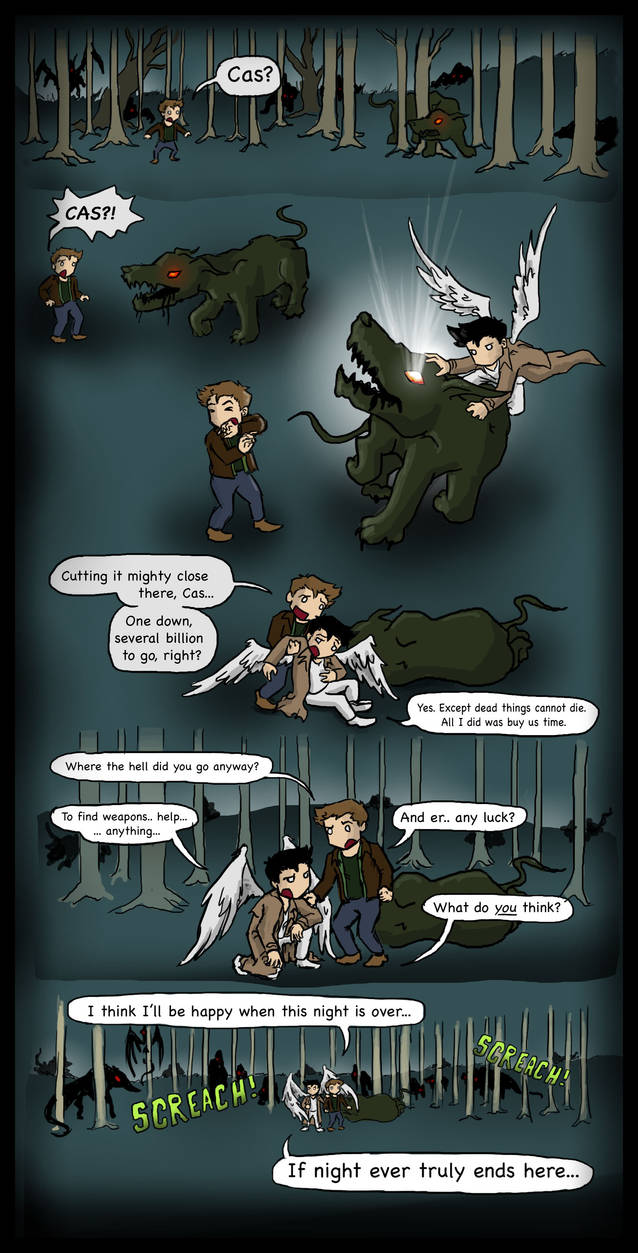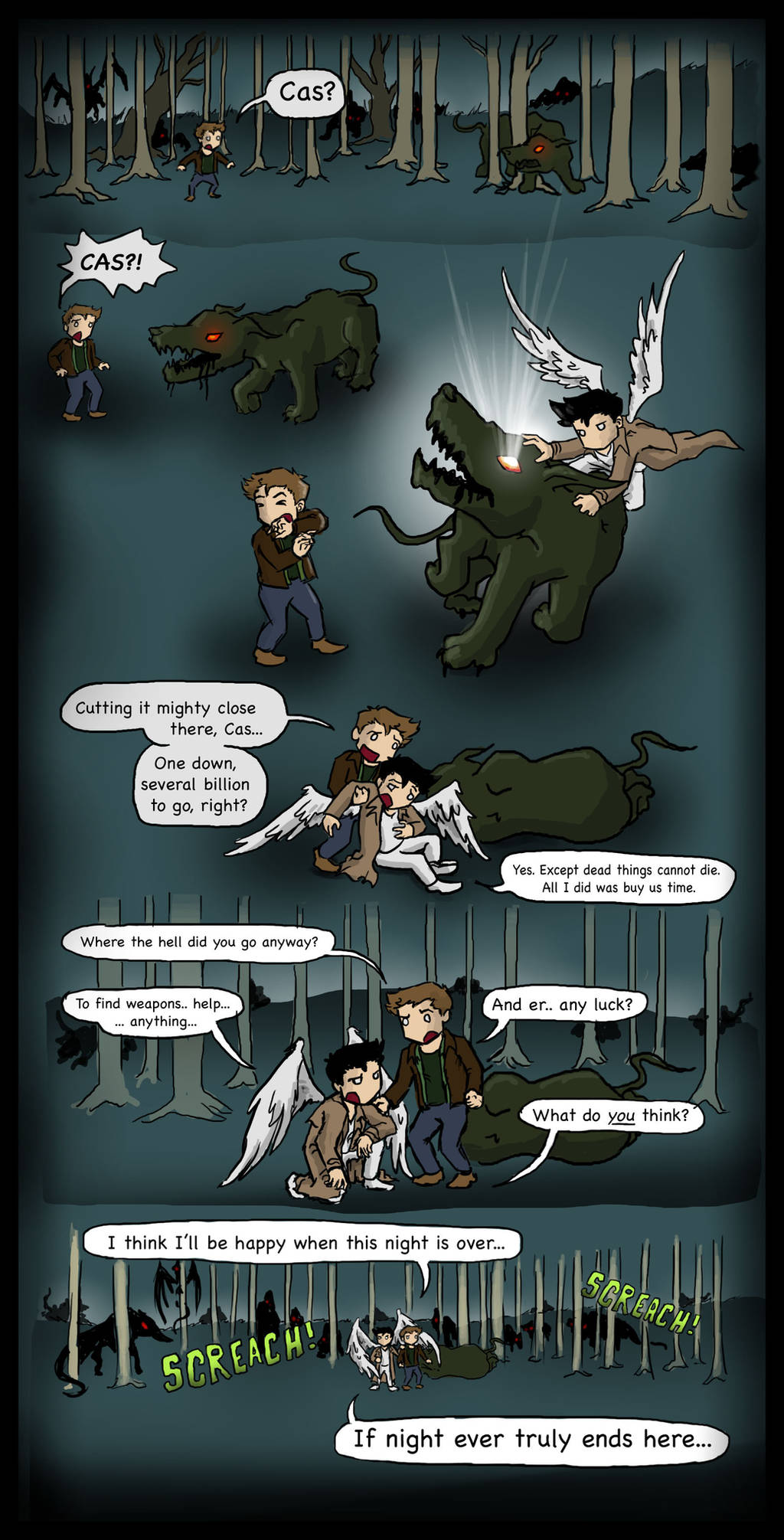 Watch
Part 2:
[link]
Part 3:
[link]
This was my Sunday.

I spent it in Purgatory with our boys.

This is just some 'immediately after' purgatory stuff. There'll be two parts (or at least that's all I have planned so far) but I don't want to go into a story or anything.. too many other things to draw.. and we'll have the real thing soon enough with season 8.

I have to say that it's intimidating even attempting any Purgatory pics with *
Kenu
's Lightborn series going on:
[link]
I AM NOT WORTHY.

Yikes.
I enjoyed drawing BAMF!Cas immensely, though. And there'll be a few funnies in the next part.

On Tumblr:
[link]
~~~~~~~~~~~~~~~~~~~~~~~~~~~~~~~~~~~~
And because I won't get to mention it anywhere else: I had so much fun at the deviantART meet up in Hyde Park on June 30th! Met two of my lovely watchers and some new people too. Sorry I didn't get to see all of you that told me you'd be there.

Now let's play 'Where's
Waldo
Merel?' with the group picture:
[link]
HINT: I'm wearing maroon trousers and I'm close to Santa (on one of his 364 days off).

Supernatural (c) CW