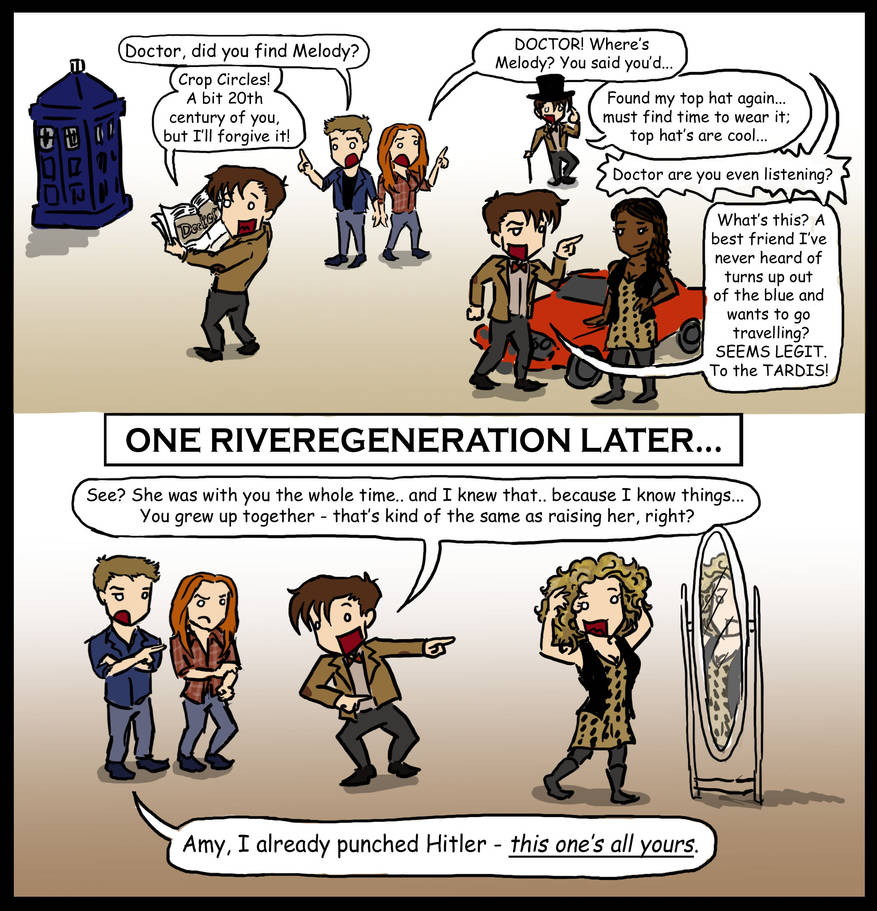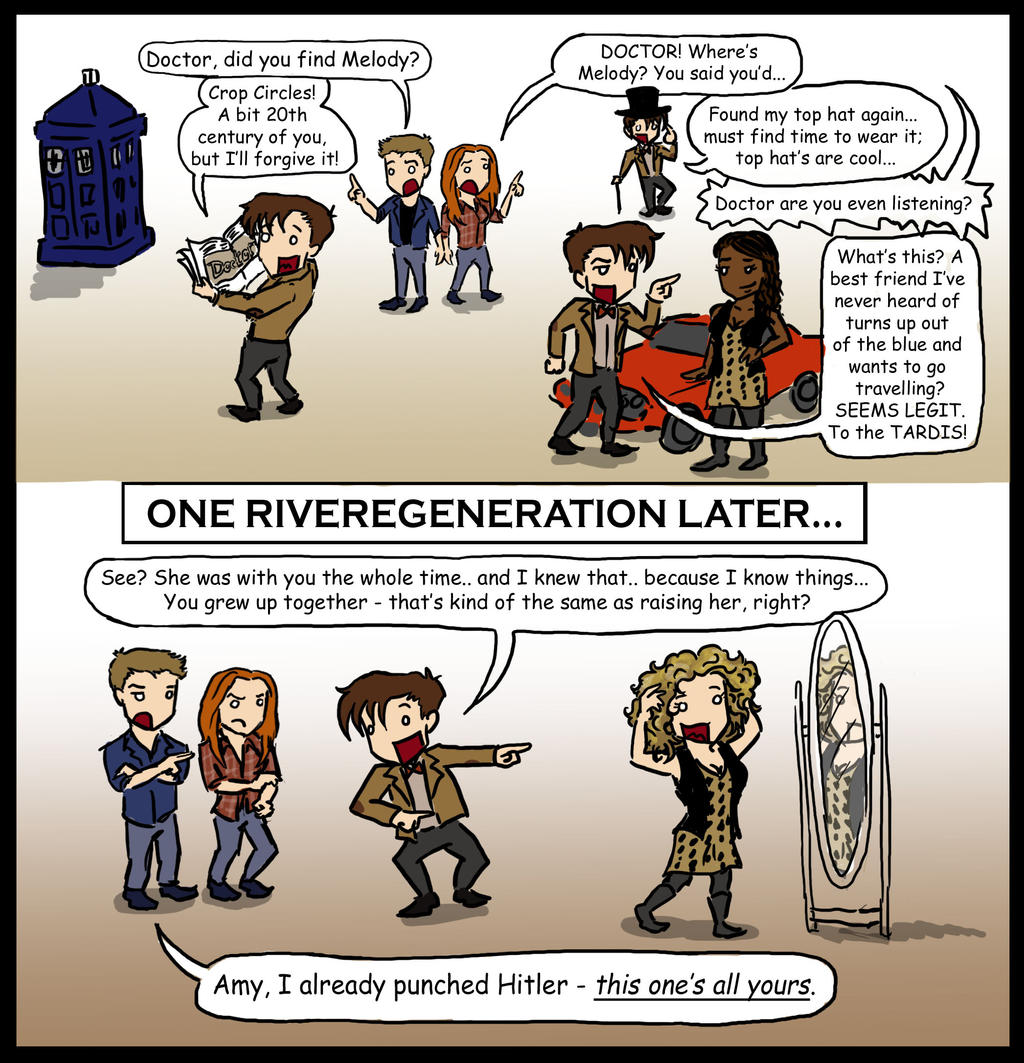 Watch
.. And let's face it, Amy and Rory didn't even seem to care
this
much...

SPOILERS FOR DW 6x08
I found Doctor Who 6x08 awesome.. but also kinda weird. The Doctor is lucky Mels/River showed up when she did... to distract from the fact that he completely failed to do what he said he would and find Melody.

I just like the idea of the Doctor stalling for time til that happened.
And as seems to be the norm in my comics, the Ponds resort to violence to vent their emotions. And they take turns apparently.

Doctor Who (c) BBC