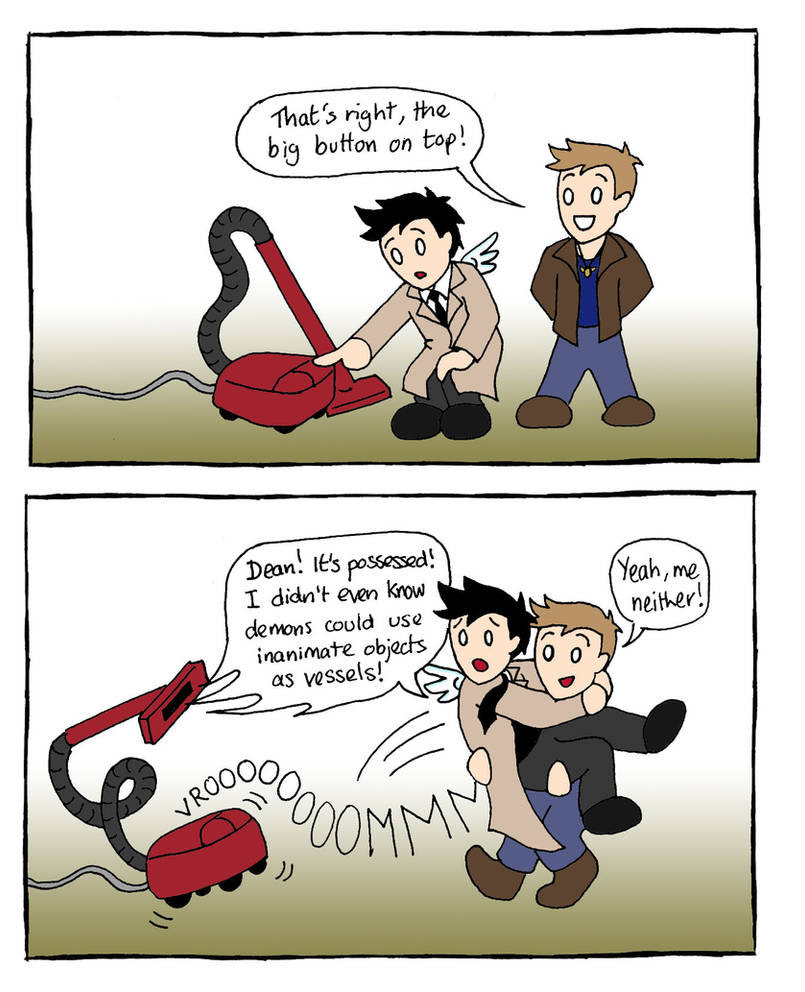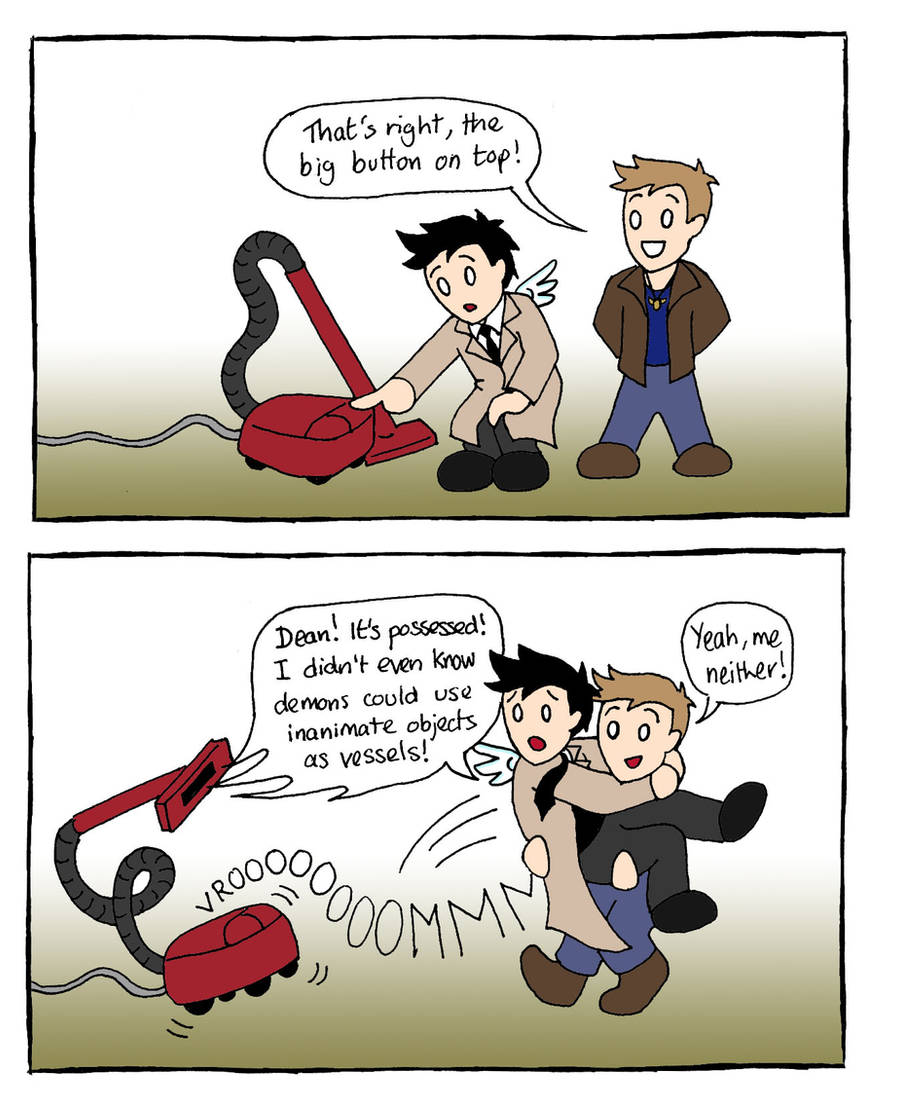 Watch
Dean, you meanie.

Looks like he's finally worked out how funny it is to watch Castiel try out various household appliances. (Hey, get in line buddy!


)
Oh and JSYK, the happy look on Dean's face is as close as I will EVER get to suggesting anything more than confused friendship between these two.

They are very adorable as an odd couple on the show but I'd prefer to leave that vague. It sweeter and more innocent that way.

(I know what you're thinking - "What are you
five
? AND
BLIND
?" Well, yes, mebbe.

)
On a side note - i have to give myself a pat on the back for the speech bubble being sucked into the vacuum! I love that... and I'm the one who thought of it!!!

So yeah, no modesty this evening, i guess.

More Castoons:
[link]
Supernatural (c) Kripke and CW.