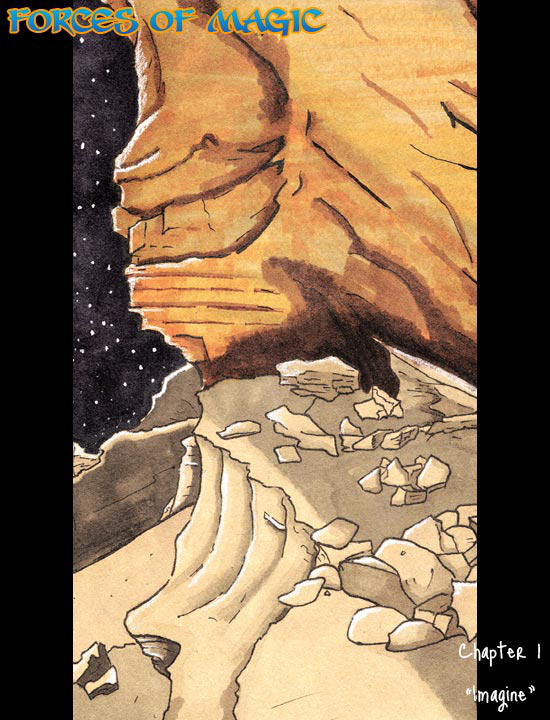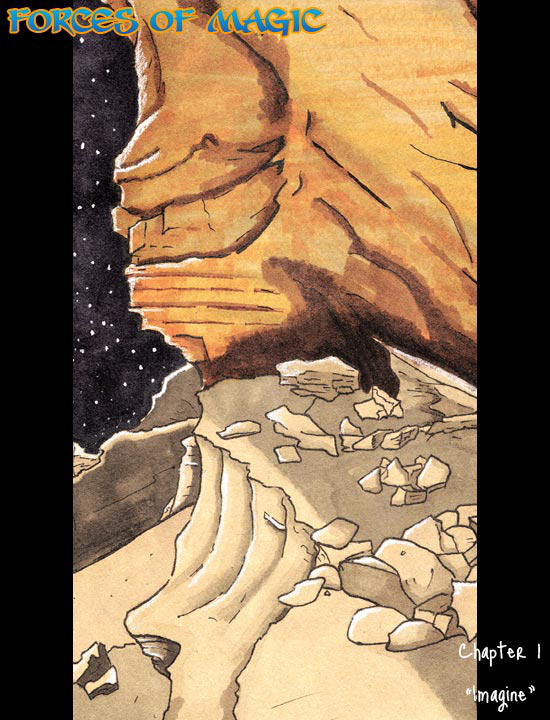 Watch
For a while, I was kicking around the idea of rebooting my old comic Resistance Line. The idea was that instead, I would do a trilogy of online graphic novels called the "New World Cycle," the first story being called "The Forces of Magic." Kentucky, Rum, and all the rest of the characters from my old comic come back, however they have been a wee bit upgraded to my liking - I want to post some character designs sometime. The story also revolves less around dreams, and more around the power of will and the subconcious.

I still like the idea, and would like to complete it, if for no other reason than just to say I finished the damn thing, but currently I'm attempting to have a history book published in an attempt to hopefully launch a career in writing (which I feel I do better than art, honestly).

Anyhow, this is the cover I did for the first comic. I'm happy with how it turned out, but the scan is god awful. If you can't tell, it's prismacolor markers on construction paper. I like the earthy tones the brown paper gives. If I had any complaints, it'd just be that I wish I practiced more techniques while doing this. The picture is also inspired by Old Man's Cave in the Hocking Hills, which in fact was also the inspiration for the location of the same name in the Bone graphic novels. Jeff Smith is the dude.

Wow! That looks so amazing! 8D I love the colors, and just...wow.

Reply

Ah, awesome! I saw this a while ago and then kicked myself, saying "No! You must go through the many, many backed-up pieces of work before you get to this!" XD So, finally, my backed-up deviations are being looked through and commented/critiqued on! Woo!

Alrighty then!

That cave is freakin' cool, amigo. n.n You're good at just taking a location and landscape and making it look good. *nods some* Seriously, this place looks like it would look in the real world! Well, for the most part anyway. n.n

Nice job! Keep up the good work.

- Tyros
Reply

The "Forces of Magic" color and typeface almost reminds me of Yes album covers.

That whole image, though, kicks ass.
Reply

Augh! I wanted to read the Bone series sooo bad! Is it, like, really good?

This is an awesome work! Done on construction paper, eh? Was it hard to work with?
Reply

Bone is probably one of my all time favorite comic books - ever. It's a great adventure, but it's also full of comedy. I think the best description of it is Lord of the Rings meets Uncle Scrooge. It's pretty good though, I actually grew up with the series, so when it ended it was like loosing a friend.

Not really, it's kind of fun! When I started it, I wanted something that had earthy tones. So, using the brown paper did most of the tone work. And every time I screwed up, I could just add more brown and pretend it was a purposeful screw up! Yeah! No one will ever know!
Reply

o.o I want your prismacolor marker-ing skills.
Reply

I Love your style,
keep it up man!
Reply

Awesome job! The colors of the cliff are lovely ♥

Can't wait to see more from ya!
Reply

LOVE IT.

It looks more like watercolour to me, but i love the effect :3
Reply

Scanning hand coloured work can be tricky, but I still think it looks really good. The shading especially. I would love to see you back in action in comics, after how long RL has been dead I think a complete reboot like this would be wise. Keep us informed!
Reply

I want to do it, i miss doing comics. Sometimes I even miss messing with the Keenspa-- err, Comicgenesis updating system stuff.

btw, I was looking through EE today, your style has gone waaay past what I remembered it being like. The hair and hands especially! I wouldn't have known it was you if it wasn't for the familiar eyes and linework.
Reply