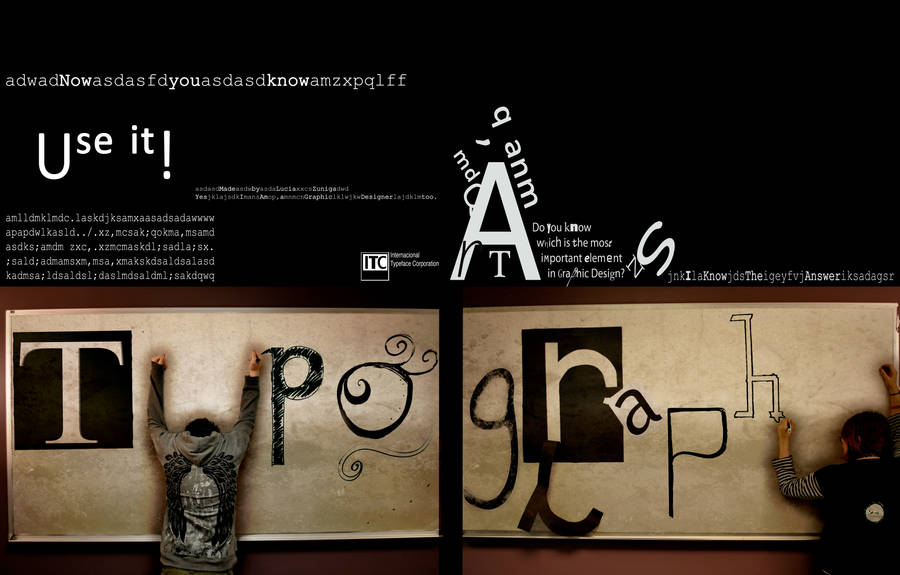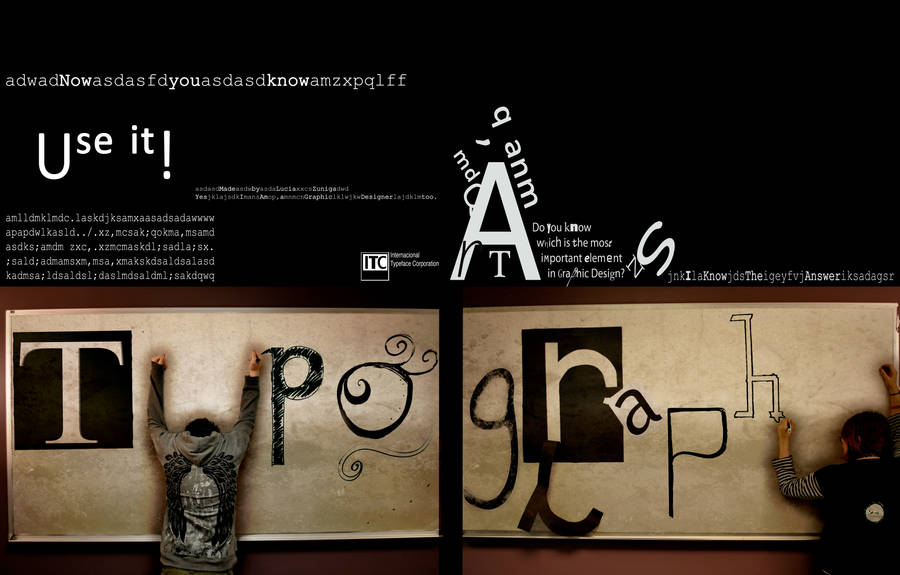 Watch

Done with Illustrator, PS Cs4, InDesign and of course with an awesome camera, paper, markers and lights equipment.
lol it was really fun to go and almost destroy the GD100 Room XD hahah i took some old projects and use the blackboards to make those huge types, oh yeah handmade style, well with some retouch. About the R being hanging there i just got this idea to paste it there and not cut it complete. Besides i cut myself trying to make it right so yeah i wanted to use it so bad. oh and the first spread are front and back cover, right corner is cover, left corner is backcover and of course the whole photo is the second page

.
BTW it says Typography you better download to read the little letters hehe oh well another project done wooottt 2 more to go heheh.
Photographer & lights: Bobby Rivers.
Model: Isaac Huff & Me (Lucy Zuniga).
Concept & idea: Isaac Huff & Lucy Zuniga.