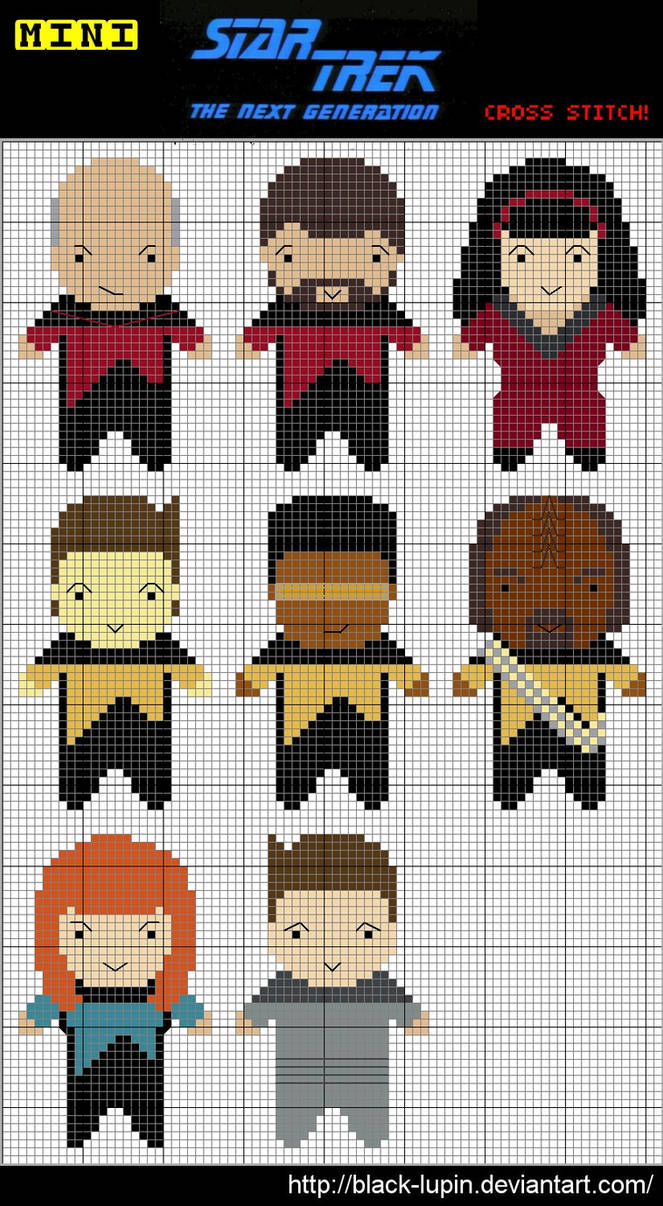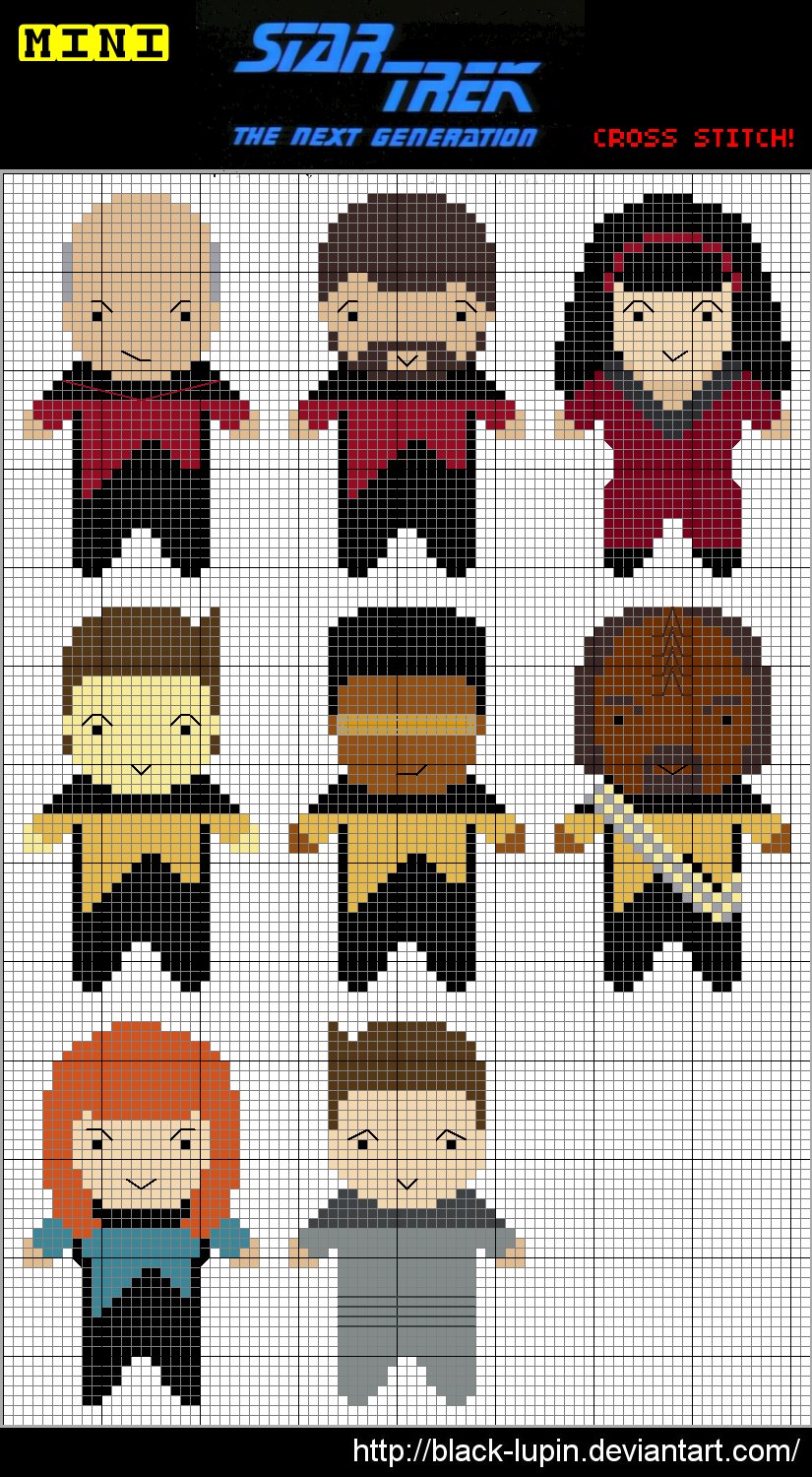 Watch
Update 20th July 2014: George Takei just posted a picture of a cross-stitched Picard on his Facebook page. www.facebook.com/georgehtakei/… Life goal complete.

Update 30th May:
wyntreaurora
recently stitched these little guys and yesterday presented them to Jon Frakes, LeVar Burton and Wil Wheaton for them to sign at the Phoenix ComicCon. Wil was so impressed he posted a pic of it on his twitter page!
twitpic.com/1s8z5y
WHEEEAAAATTTOOOONNNN!


Please do not repost this image on other websites and please credit me with a link to this page when displaying your own projects on the web. Thank you

OK so
ThetaKoshei
had asked me AGES AGO to do some TNG photo cross stitch charts so I finally got around to trying this afternoon. Anyway long story short, I could not get them to look anywhere near good in colour. And doing them in the shades of one colour was going to take me FOREVER. So basically I gave up.
Anyway because I was feeling guilty and like a failure I thought I may as well do some mini ones because these guys are just too cute! Feel free to point out any errors (like the missing badges! hahaha) because to be honest I've only seen one series of TNG and then I ran screaming back to TOS where the captain didn't surrender every five minutes and the actors were actually hot (flame away people, flame away). Anyway hope you enjoy them! I find them quite adorable actually

Oh yeah and there's even more free cross stitch patterns over in my gallery!
black-lupin.deviantart.com/gal…