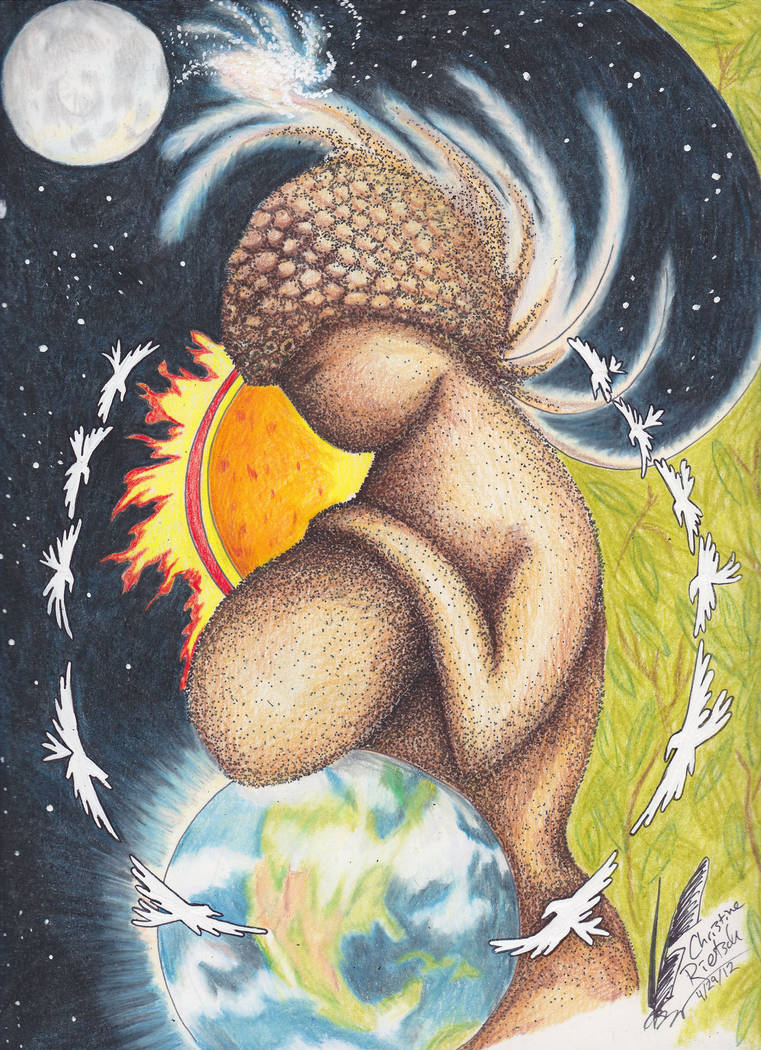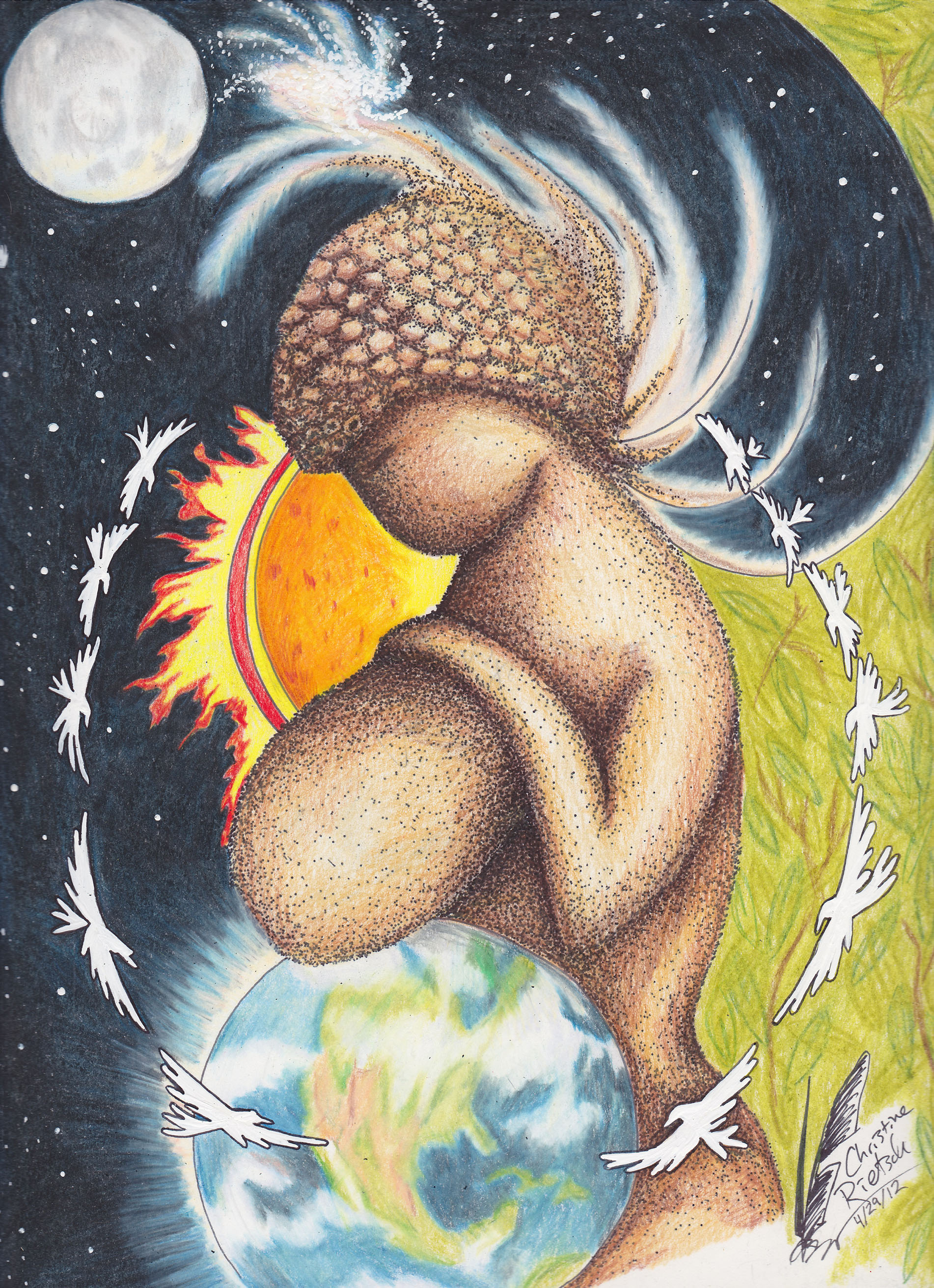 I just finished this tonight. It's my vision of the World card in Tarot. The set I'm working on is Animal Visions.

The card is on 12 inch by 9 inch fanboy manga cardstock. I will eventually work with digital framing and stuff, but right now is the center painting. I did this with colored pencils, permanent inks, and acrylics. By the way--only the birds and stars are acrylics. Earth, sky, everything else is prismacolors overlaying black ink linework.

So this is my vision of Earth. I felt the Venous of Willendorf was appropriate since my connection to Gaia in the first place. She's the symbol of fertility. For me the Venous is the symbol of the Goddess, fertility, and blessing. The Earth in her belly of course needs these things right now--if only to stop infighting and wars.

Part of this was completed while I was in the hospital this last week. I had been bitten by a spider or centipede, and it caused an infection that spread across one breast. Between having a near-fatal reaction to one pain killer, and a surgeon having to work on that breast to find the source of the infection, painting the statue of the Goddess was something I was focusing on. I think this was part of a prayer that I would not end up with a breast removed if they could not stop the infection.

I do think this is one of my best pieces so far, and it has a lot of personal meaning to me.


I hope you enjoy her. I will only be doing prints from an outside source on etsy eventually. She's too big to fit on my scanner so a print on DA would not work right.


You may share this work. Please do not edit. It is not a stock for photomanips. Please do not use unless you credit me back. I've spent 30 hours on this picture and I expect my name to remain on it. Thank you.