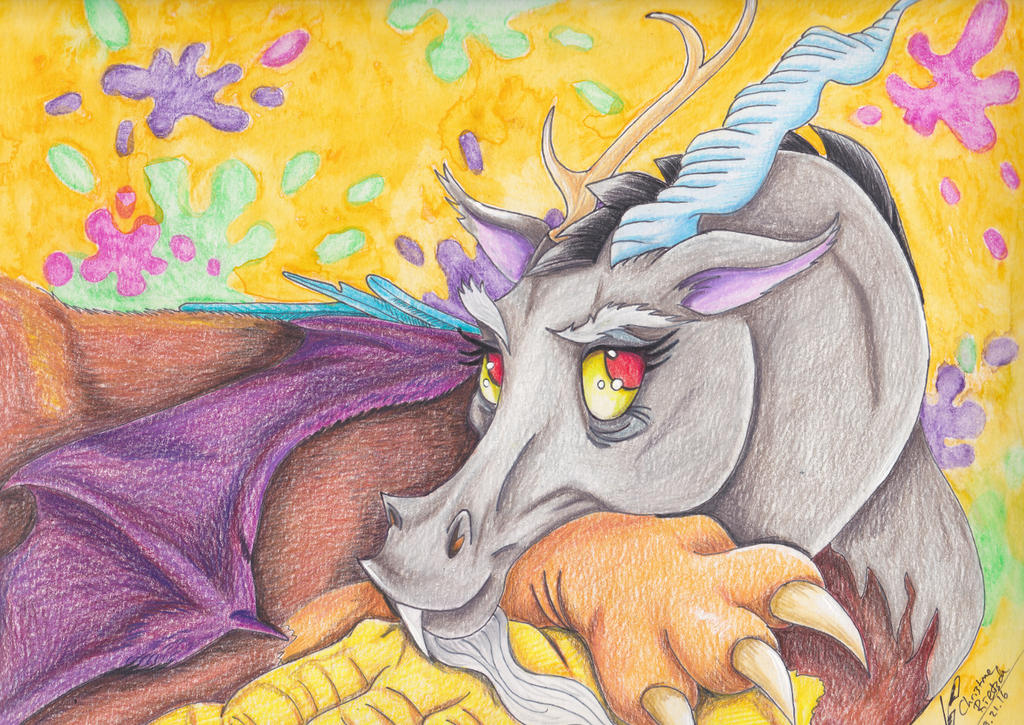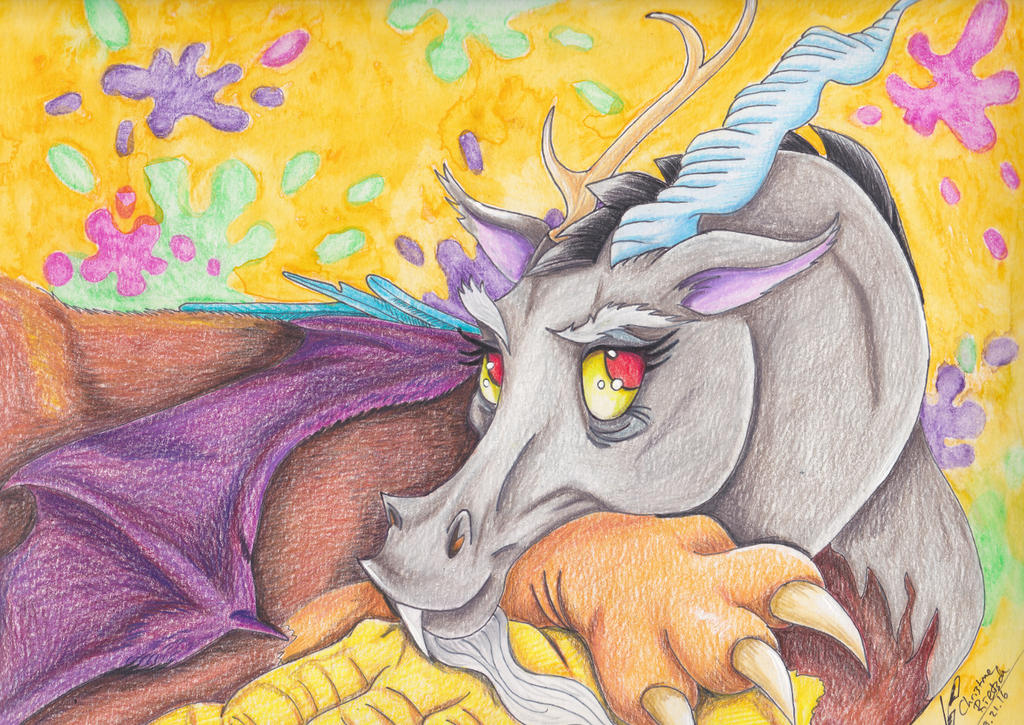 Watch
I had fun with this piece. He is my favorite character. It's watercolor, ink, and prismacolors. I wanted to just go high color and have him in a pose you normally don't see. It's on 9 inch by 12 inch manga cardstock. The original is also up for sale or barter if you want it. I cannot sell prints though.

Discord is property of Hasbro. He is from My Little Pony: Friendship is Magic.

Omg! So pretty!

Reply

Reply

You did quite well on the pose and coloring! I'd say Discord is definitely one of my favorite characters as well

Reply

I like the touch of his eyes being all shiny and innocent looking heh. Very nice shading as well!
Reply