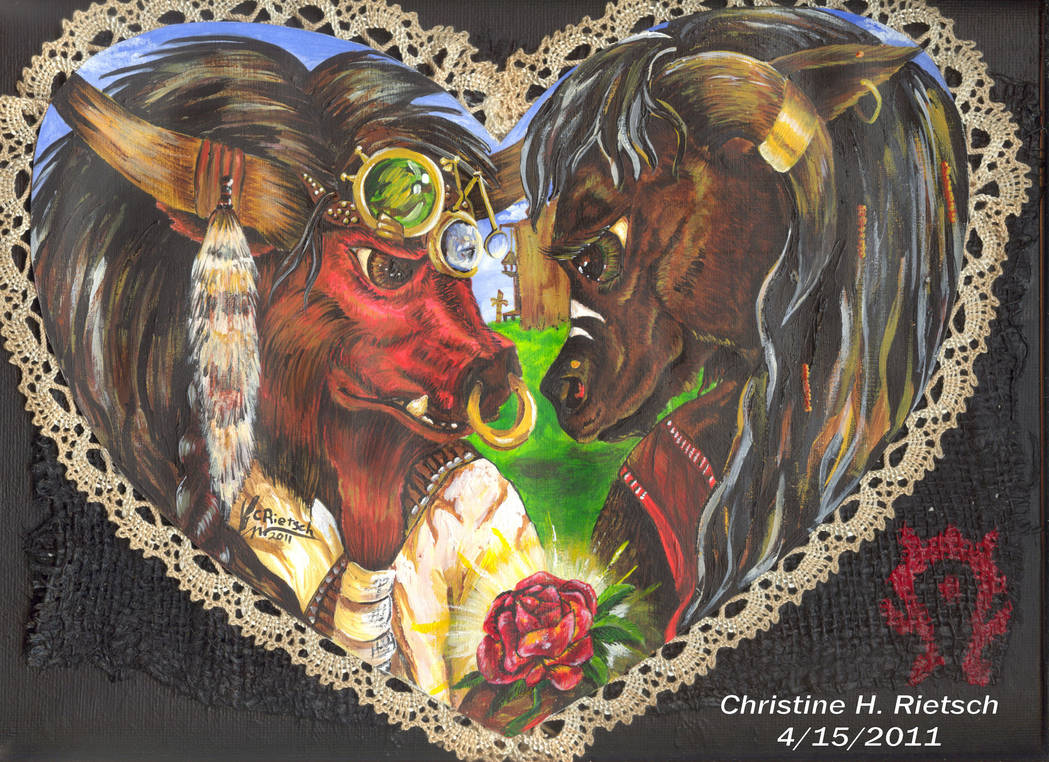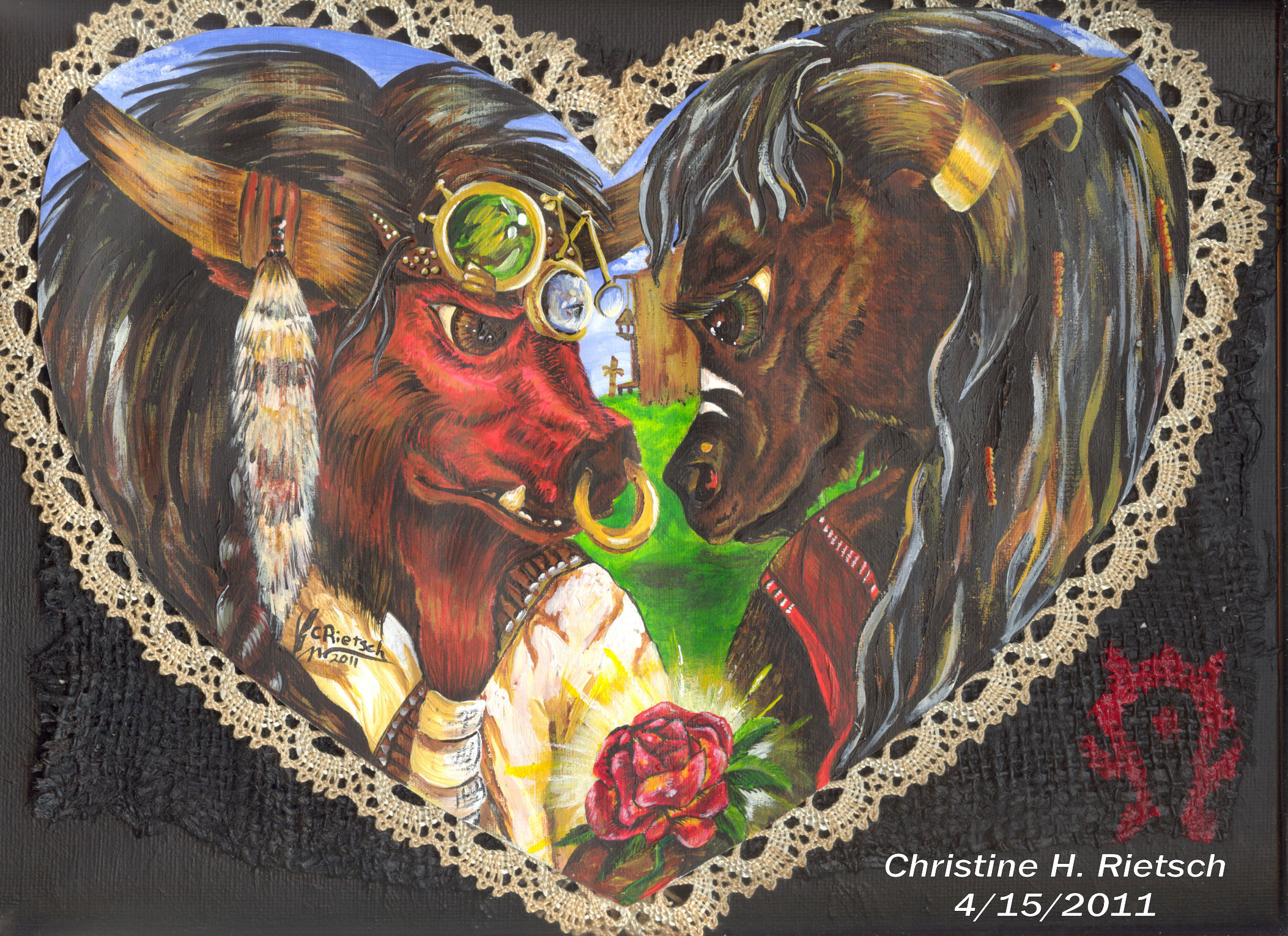 Motec˙hzoma and Ciuacoatl from Mok'Nathal server of World of Warcraft. This is a picture I did for my sweetie who plays Motec. It was supposed to be valentines--but I work a whole lot of hours.

Our two characters are hunters and we started them together when Mok'Nathal started as a server. They are tauren. Troy and I have had a lot of good times with these two characters over the years. I wanted to commemorate that--and the future times ahead for both he and I.

It is acrylic on cut-out canvas paper. I backed it with vintage cotton lace, burlap painted black on a black canvas board. It didn't fully fit on the scanner I used to take the image. This painting has been about 30 hours total work. Thank you to Jasmine Beckett Griffith for helping me hone my acrylic techniques. She's a goddess!!





***
You can use this picture on the web. No commercial sites please. It is a person piece to me. Just make sure you credit me back!

I love it! They look so great... it's an amazing picture

Reply

Well hey, that's my realm! I know Ciuacoatl (not personally..but I have a screenshot taken alongside her with my hunter, Maugrimm!).

Tauureeeenn <3
Reply

Reply

So beautiful!
I like it a lot,the colours are wonderful and the rose is lovely.
Reply

cute really cute just love how you did there eyes ^^
Reply