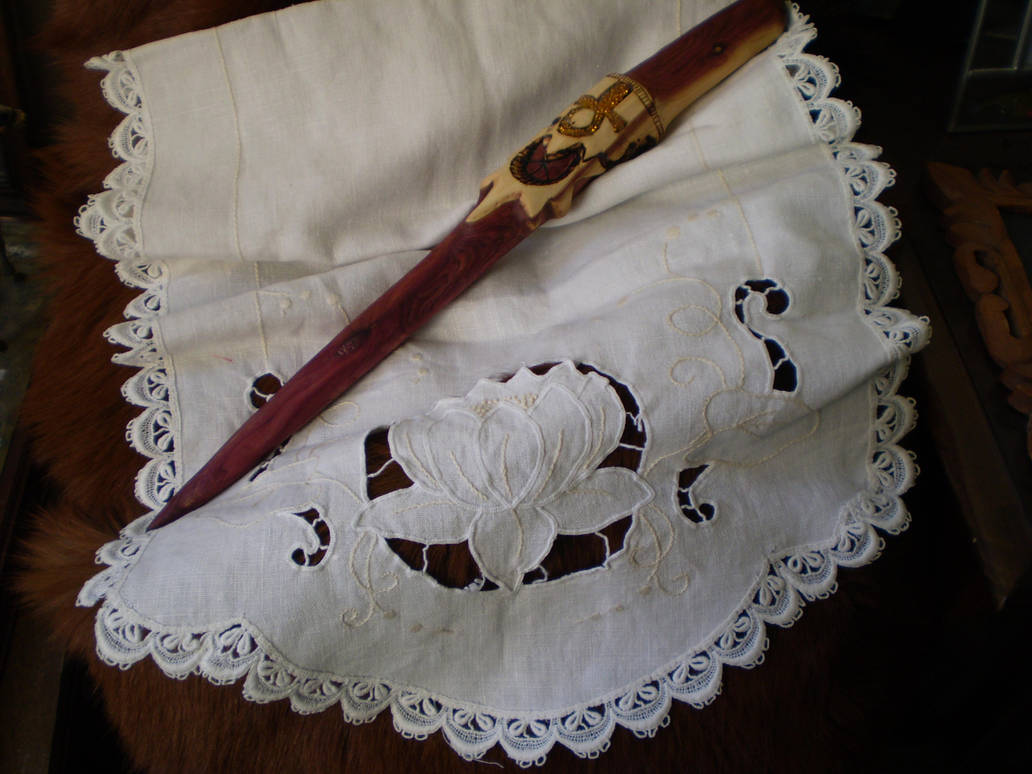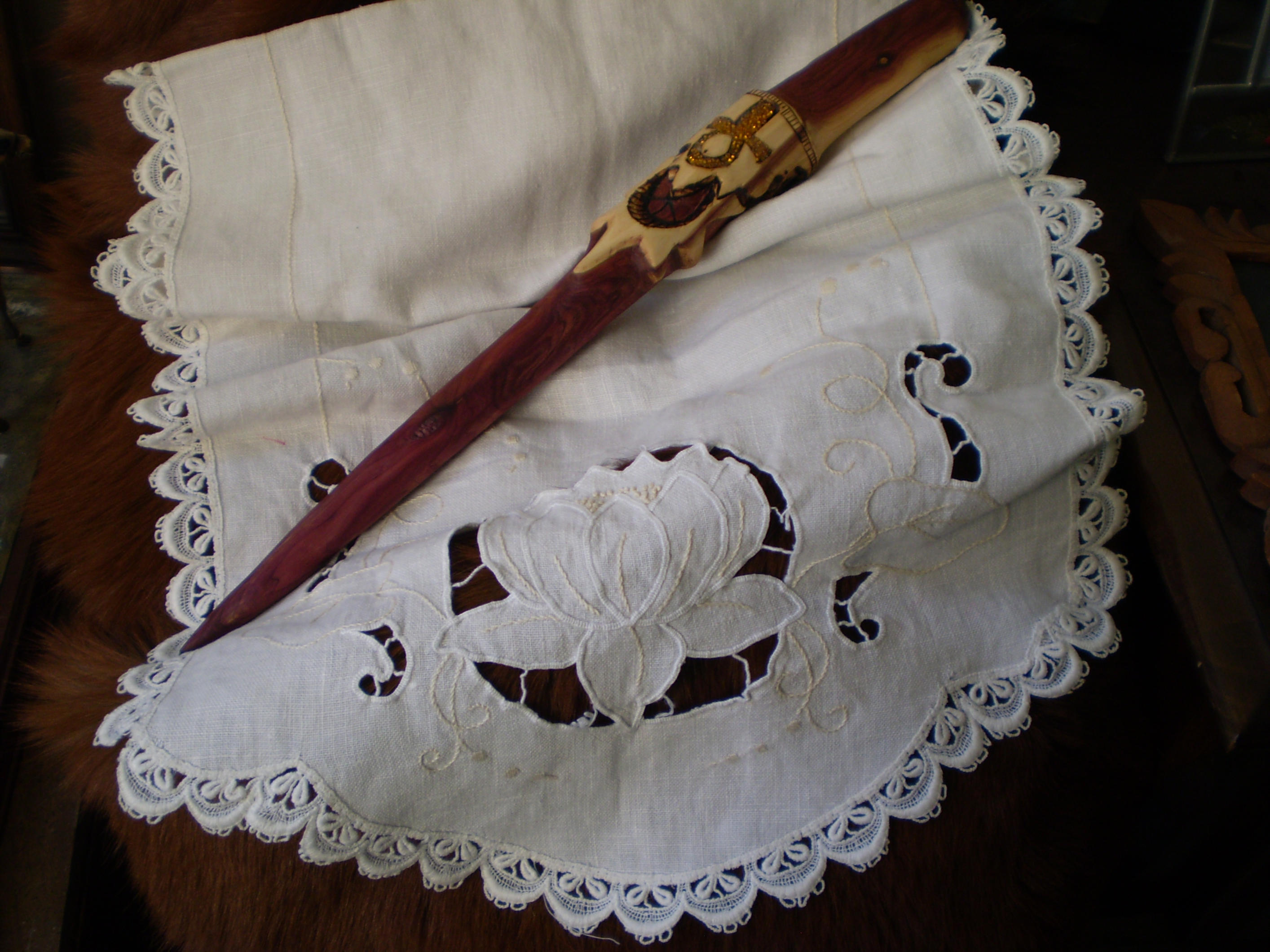 This is my new Ankh wand I carved out of a fallen cedar tree. I have it up for sale
here
. I put this up on deviantart again because of how pretty it looks with the lotus vintage table runner I just found yesterday. I am now wrapping the wand in the runner and it is going in the package as the wrapping for the ankh wand. It will make a lovely altar cloth for someone.
I just loved the contrast of the details against my horse hide vintage sleigh blanket (not for sale), the wood, the fabric. It all just made for a wonderful picture.
The wand is nearly 2 feet, lightweight despite being very substantial in the hand, and hand carved without lathe. Some of my chisel marks are visible through my sanding. I've wood burned, hand sanded with extra fine sandpaper, inlaid yellow glass beads into the Ankh with epoxy, and finished it all with orange oil and beeswax.
For this particular photo--I allow non-commercial use of it. You can put it up on graphic sites for myspace etc. However you MUST credit me back. This is my handiwork and I want my name out there. It's only right.

Orange oil and beeswax? That's a really interesting mixture for a finish. Do you make it yourself or is it a finish you can buy? If you make it yourself then that's especially cool! It must also smell really nice too, when it's applied.
Reply

I buy it. You can find it at any store like Lowes or Home Depot. It's made for preserving furniture and is amazing. I've noticed on a staff I did 2 years ago, that the color is getting deeper on the wood. It's only needing to be waxed again about once a year.
Reply

Lovely wand

Reply