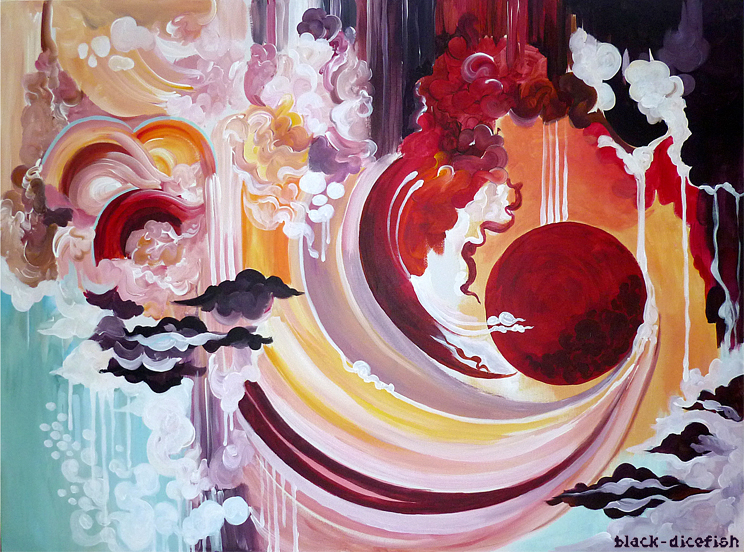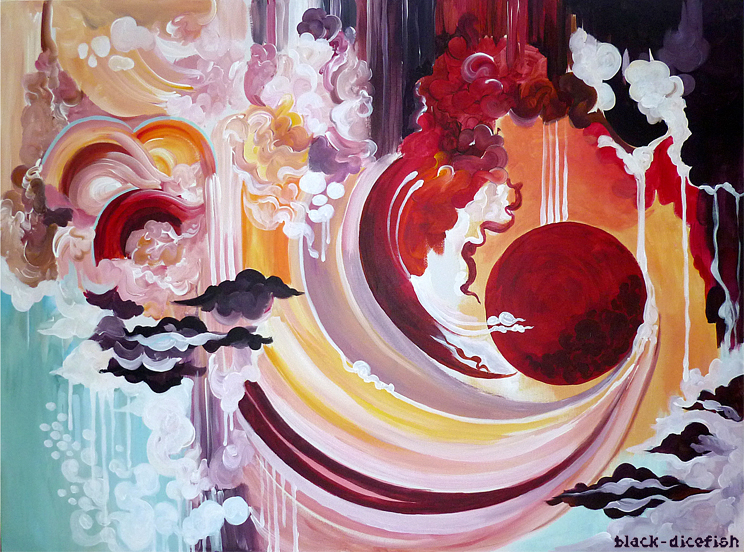 Watch
I like to paint these sorts of images too. My tradition art is quite different from my digital work. I like to show colour and expression because I have Synesthesia and most of my paintings involve it, you can read about it here ::::
[link]
The specific Synesthesia I have is seeing colours when I hear music and also for the letters of the alphabet. I've had it for as long as I can remember, I just never knew there was a term for it until I grew up!
I have many more paintings like this, some of them I've sold and kind of miss them

, but for the longest time I haven't displayed them on dA when everyones telling me I should.
Acrylics on canvas, 100cmx76cm. Done some time in the middle of 2010.