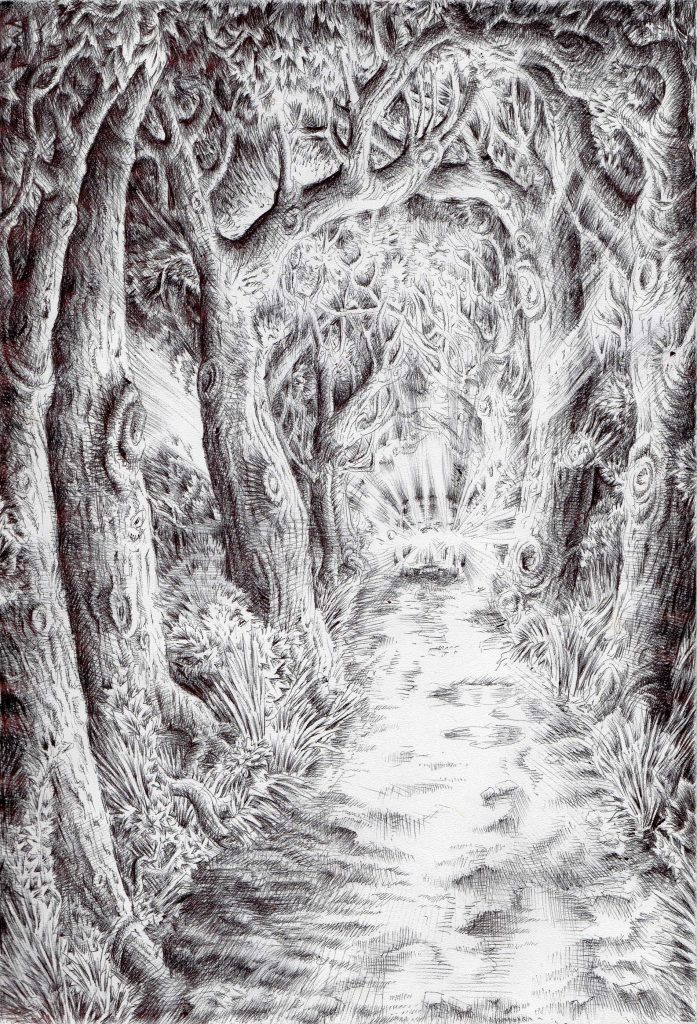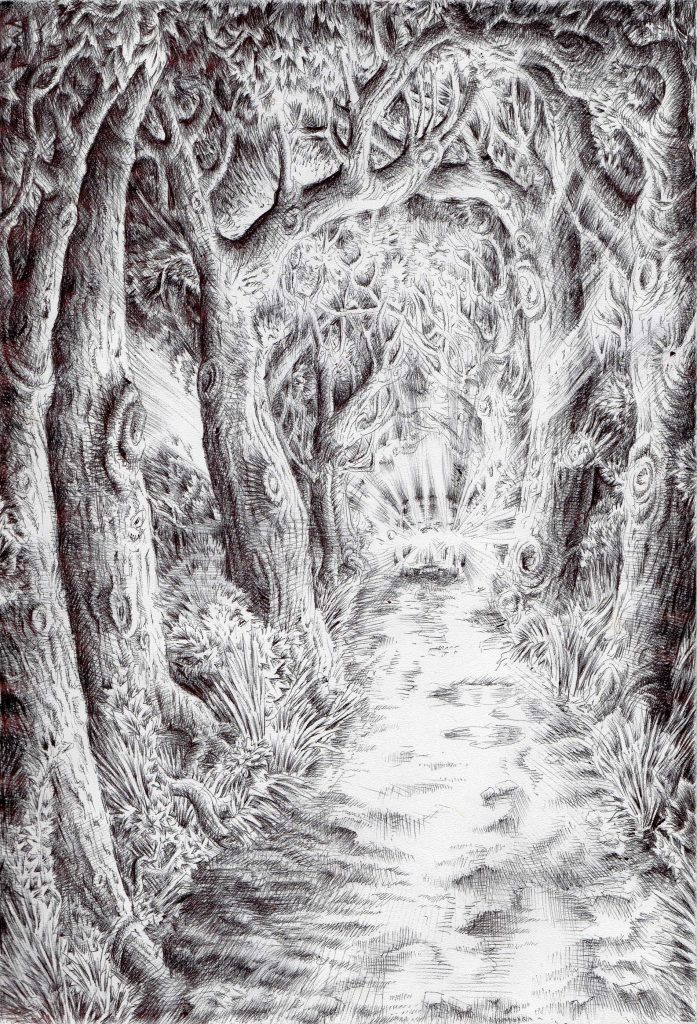 Stuart took a left turn down a twisty road, the sun was smothered by dark clouds as they continued onward.
These roads are bumpy," Melanie complained, as Stuart nodded.
"The island needs a lot of care and a lot of work," he explained, while driving on a dirt road that made its way through some forestation. The rain began to fall as Melanie peered into the forest; the sunlight tried to pierce through the thick clouds without success. Melanie was engrossed in the darkness within the forest. Suddenly the Rolls Royce began to splutter, then it jerked and stalled. Melanie noticed a shadow close to the edge of the forest, but within the blink of an eye it was gone.