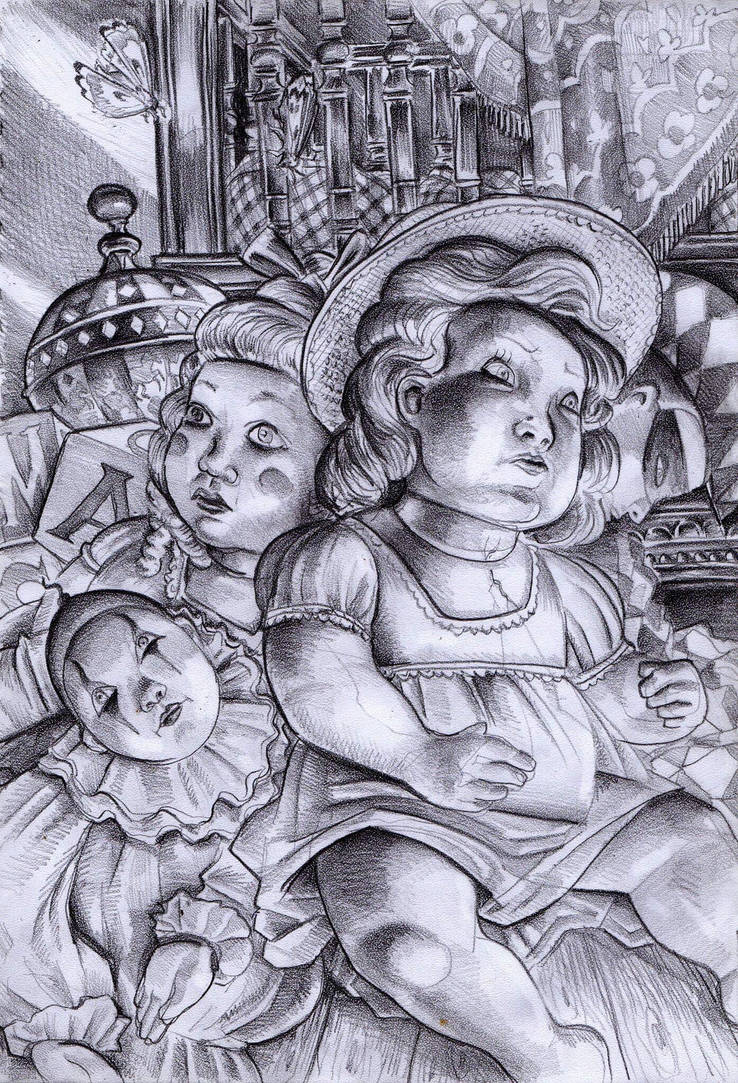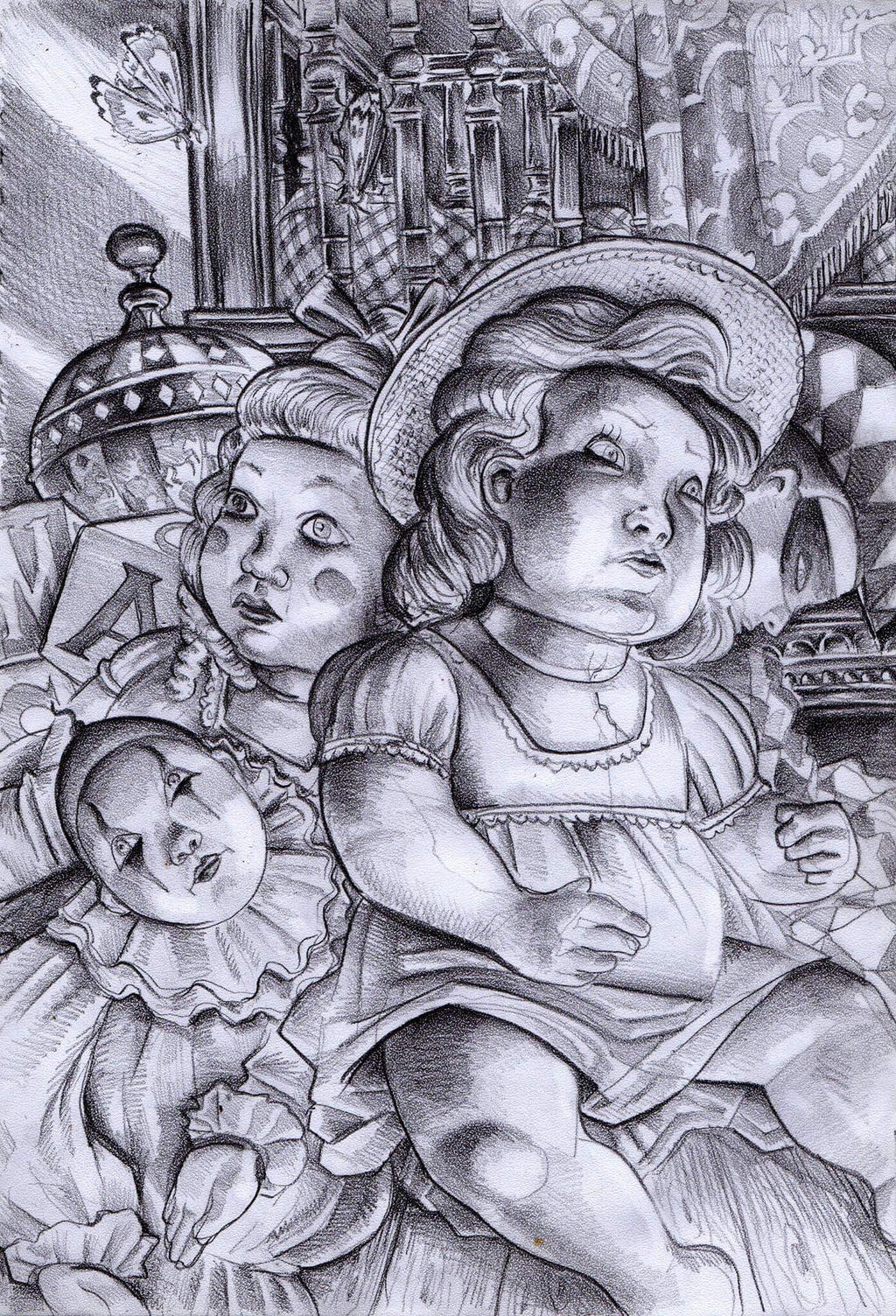 Watch
Dante cried out as something cold brushed against his leg. He could hear muffled giggles from behind the beds... he peered over the dusty bedspread and gasped as a myriad of dolls emerged from their hiding place.

Their glass eyes glistened while they stared at him. Their tiny feet clinked on the wooden floors as they jump off the bed..

Dante stared in horror as a much bigger rag doll emerged from the cupboard. Her buttoned eyes were huge, black and menacing. Her stitched smile revealed human teeth. She groaned loudly.. the dolls faces grew darker with every step they took forward, their eyes rolled back into their heads.

They giggled creeping towards Dante, one of the dolls threw a ball up at the light smashing it out of its socket plunging the room into darkness. Dante tried desperately to open the door. He could feel the dolls sinking their teeth into his legs and arms, sharp little bites like needles pierced his skin.