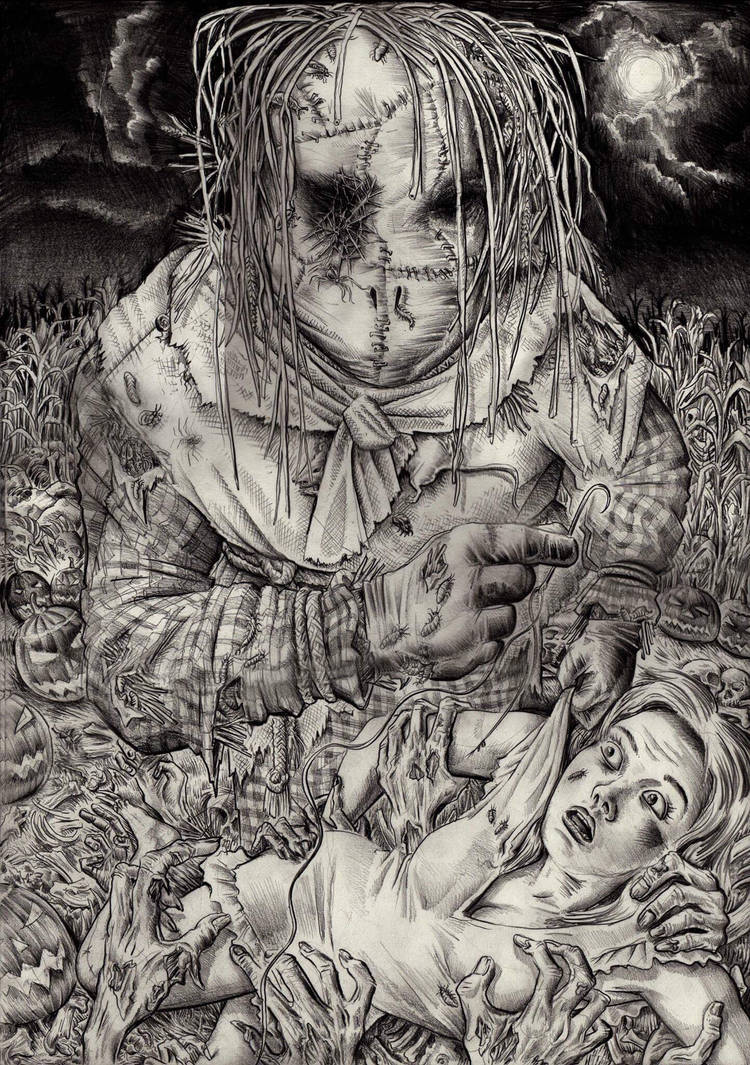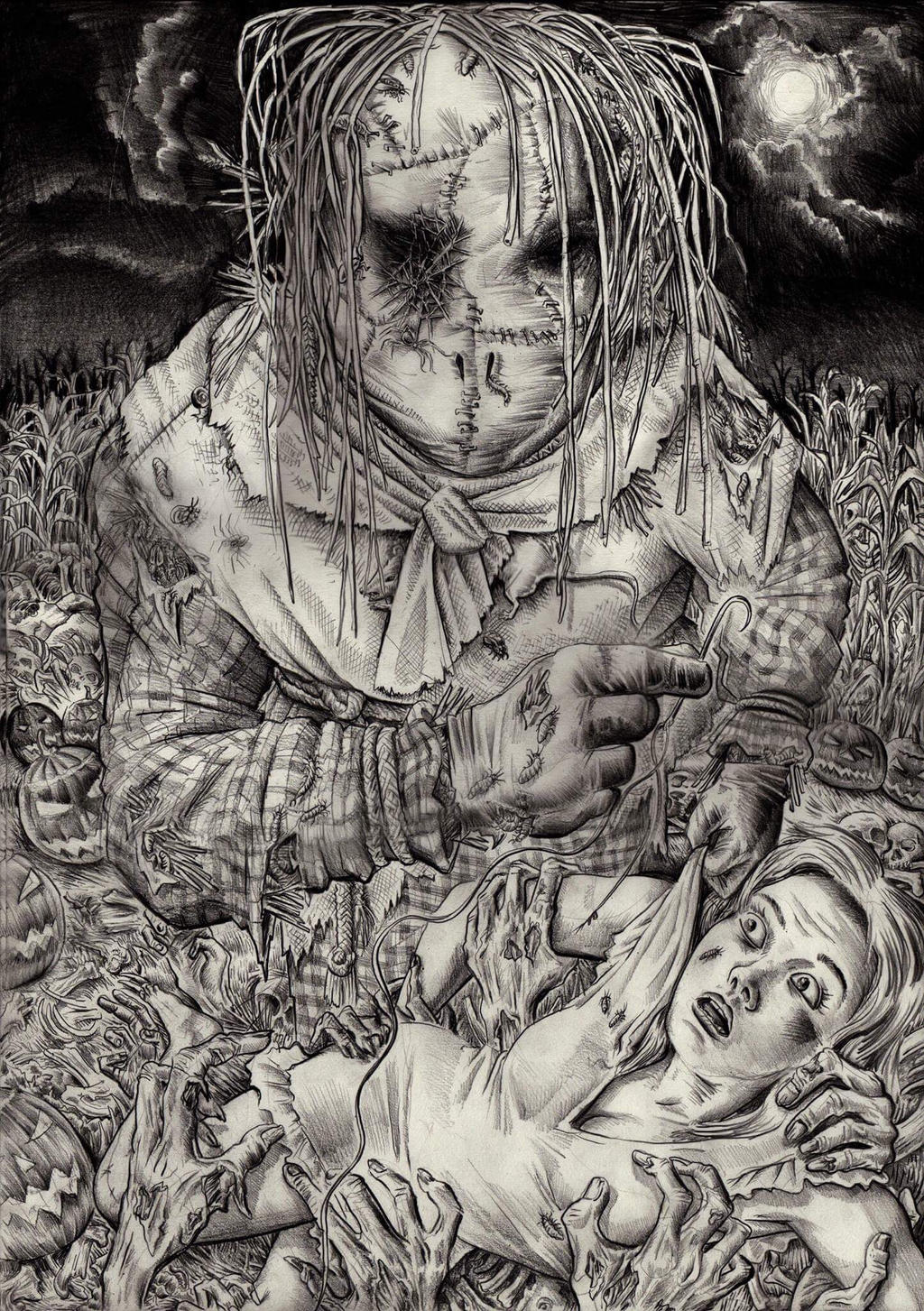 Watch
She stumbled into a part of the maze that was filled with pumpkins, all carved with grotesque faces.
They lay at the feet of a scarecrow, but a scarecrow like she had never seen. It was not placed up in a crucifying style to scare off birds but stood more on its own feet, Thana felt frightened, but she was drawn to it.
She moved in closer while the candles in the pumpkins flickered. Its face was sewn out of skin, most probably animal hide she thought. It had no mouth, just two deep set eyes, one that was filled with cobwebs and two slits for nostrils. Heavy staples that were now rusted were used to keep the leathery face together, it had no hat and the straw that came from its head gave it a more feminine look.
Thana looked closely at its tarnished tartan clothing, she squealed as a rat crawled out of its shirt. "I need to find my friends," she asserted before slowly retreating from the odd scarecrow.
welcometoblackmountain.com