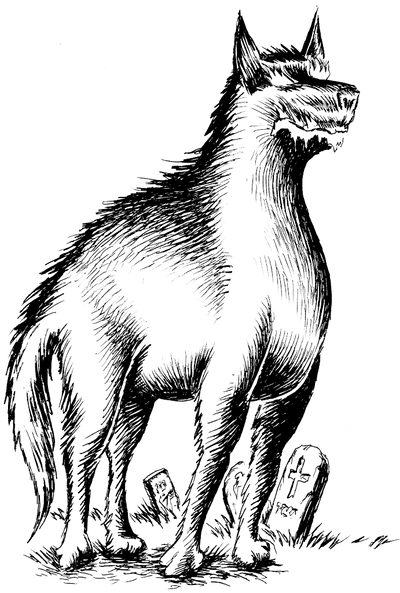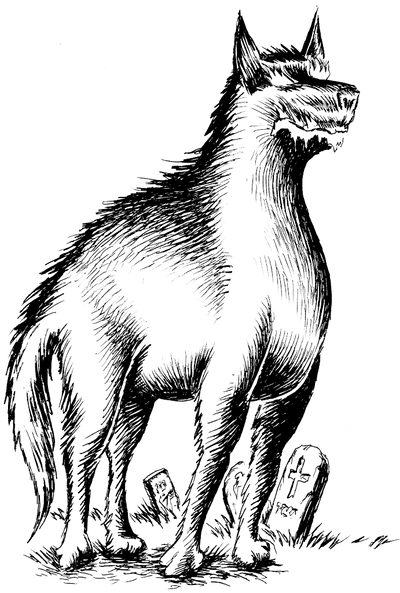 Watch
Catacombs run deep beneath the cursed soil of Black Mountain with many beasts lurking in the darkness.
The Barghest moves at an incredible speed with thrashing claws and a gnashing jaw... it snatches children from their beds, dragging their limp bodies into its lair it makes quick work of devouring them....
It's eyes are as black as it's pelt and staring into the soulless pair will wreak havoc on your mental state as it rapes your mind filling it with images of death, destruction and despair..
Some say they have heard the beast speak, calling to them while travelling at night... Legend speaks of it taking a human form...
Once it has marked you it will stop at nothing until it claims you, leaving sacrificial gifts on your doorstep or even in your home to let you know you are chosen... and that there is nothing you can do about it....
The Barghest seems to enjoy destroying its prey mentally before physically killing it. Prey when afraid may release a chemical in the body resulting in the meat being tougher and tasting different, a taste the Barghest clearly has become accustomed to.
But with this being Black Mountain there must be more to it than that.
The Barghest has been seen in Renshaw Forest as well as Black-Acre woods..
Maybe they aren't seeing the same one?
To read more about the Barghest and other creatures documented in the Islands bestiary follow the link below...
welcometoblackmountain.com/ext…
#welcometoblackmountain