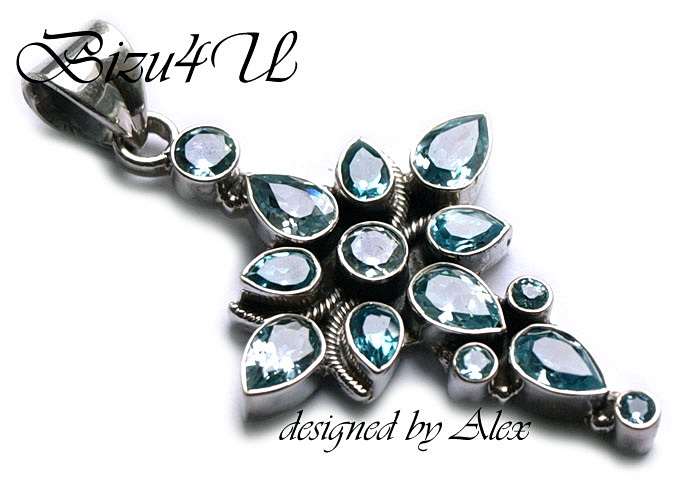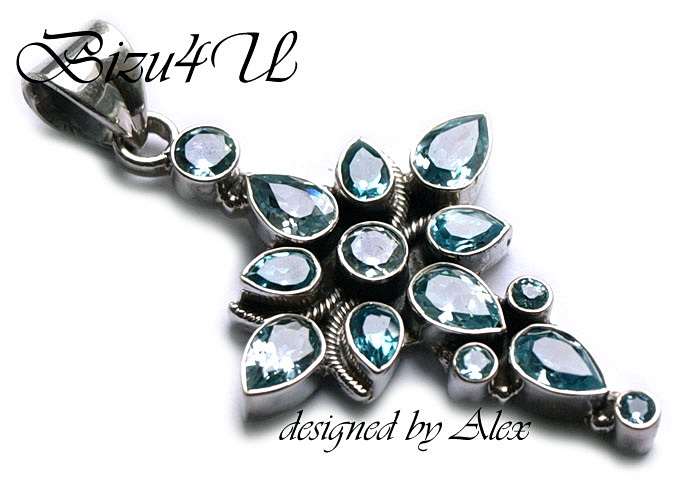 Watch
Wisior / pendant KRZYŻ 'ARTURIAŃSKI' Z AKWAMARYNAMI
WISIOR w całości wykonany ręcznie z oksydowanego srebra próby 925, inkrustowany pięknymi, szlifowanymi (także ręcznie) akwamarynami. Wisior został wykonany w odpowiedni sposób, by nie zgasić światła kamieni (pod spodem, na wysokości każdego kamienia znajdują się w srebrze specjalne otwory, by skierować tam światło potęgujące blask szlifowanych kamieni). Rzecz arcyciekawa o ciekawej formie, absolutny cud biżuteryjny.
Biżuteria jest bardzo efektowna, skomponowana unikatowo- kolor, jego nasycenie, szlif i kształt każdego z kamieni ma znaczenie w kompozycji, a całość przypomina królewską biżuterię koronacyjną.
Oto wymiary akwamarynów:
- o średnicy ok.0,5cm (centralny)
- o średnicy ok.0,4cm (mniejsze)
- 0,9cm/0,6cm (większe łezki)
- 0,7cm/0,5cm (mniejsze łezki)
Wymiary całego wisiora wraz z zawieszką licząc- ok.6cm/3,4cm. Waga wisiora- 14g.
--------------------------------------------------------------
Pendant- beautiful CROSS- hand-crafted by Alex- in fine silver 925, with faceted AQUAMARINES. Size of the whole pendant- ca.6cm/3,4cm . Total weight- 13g.
--------------------------------------------------------------
Więcej tutaj:
WISIOR- KRZYŻ 'ARTURIAŃSKI' Z AKWAMARYNAMI - z kolekcji Alexa