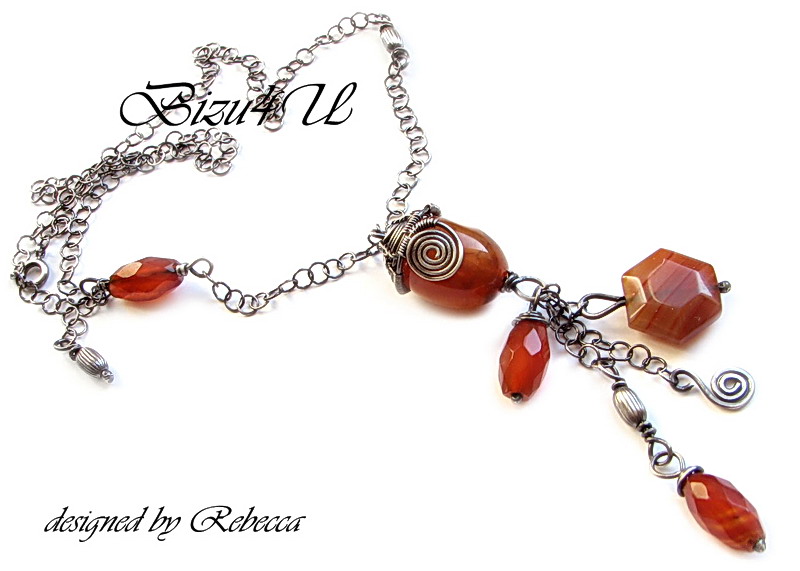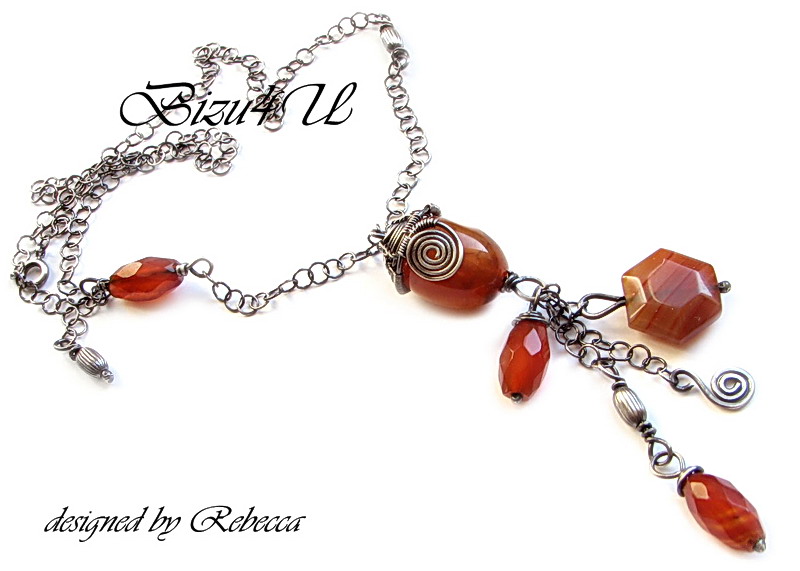 Watch
Naszyjnik / necklace ' PIELGRZYM'- MISTYKA
piękny, ultrawytworny naszyjnik wykonany niezwykłą- pracochłonną techniką wire wrapping- w skład którego weszły same najszlachetniejsze materiały: przepiękny agat płonący, karneole o różnych kształtach- oraz cała masa oksydowanego srebra próby 999, 930 i 925. Oksyda nadała naszyjnikowi pełen wyrazu charakter.
Agat- beczułka o wymiarach 2cm/1,5cm. Karneole- fasetowane o wymiarach 1,5cm/0,8cm, oraz sześciokąt o średnicy 1,5cm. Średnica ogniw łańcuszka- ok.0,3cm. Obwód naszyjnika jest dowolnie regulowany- zapięcie można zapiąć na każdym kółeczku łańcuszka. Największy możliwy obwód naszyjnika- ok.52cm. Wielkość wisiora z ogonem- ok.9cm/1,5cm. Rzecz jest niebywale piękna. Waga całości- 22g.
------------------------------------------------------------------------
Necklace- hand-crafted byRebecca- in fine silver 999/930/925, with fire agate (size 2cm/1,5cm), and carnelians (1,5cm/0,8cm, and diameter 1,5cm). Oxidized. The whole piece was hammered and hand-wrapped. Size of the central pendant- ca.9cm/1,5cm. Total length of the necklace: ca.52cm. Functional ring clasp allows any length adjustment. Total weight- 22g.
------------------------------------------------------------------------
Więcej tutaj:
NASZYJNIK ' PIELGRZYM'- z kolekcji Rebeki MISTYKA