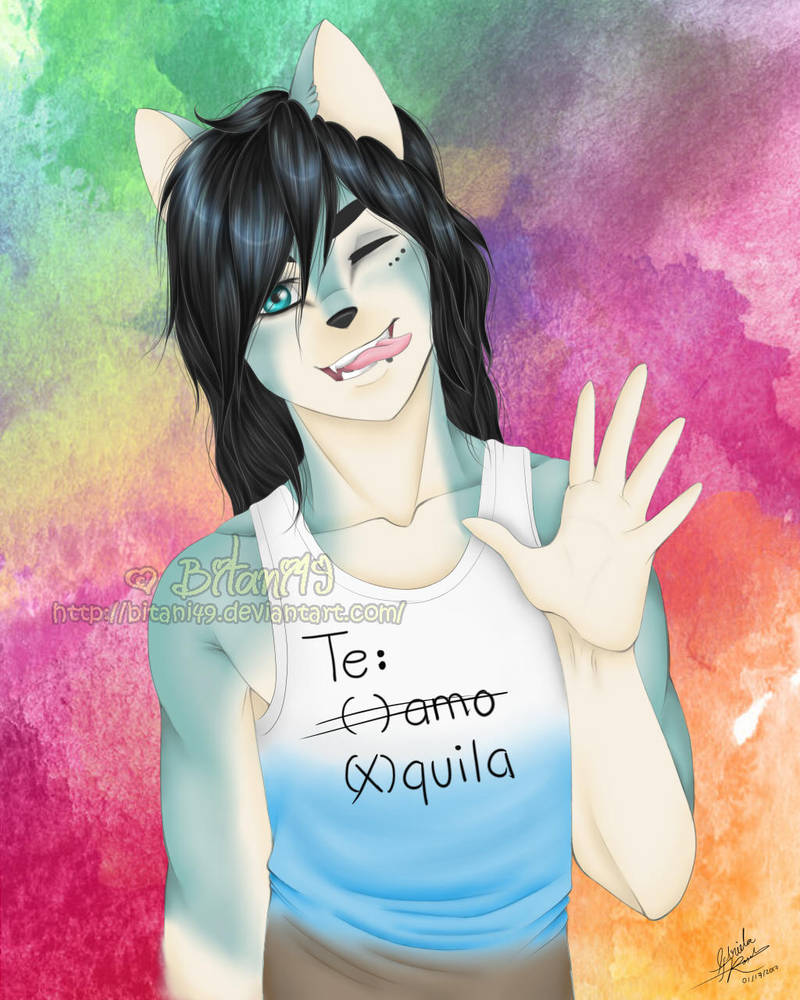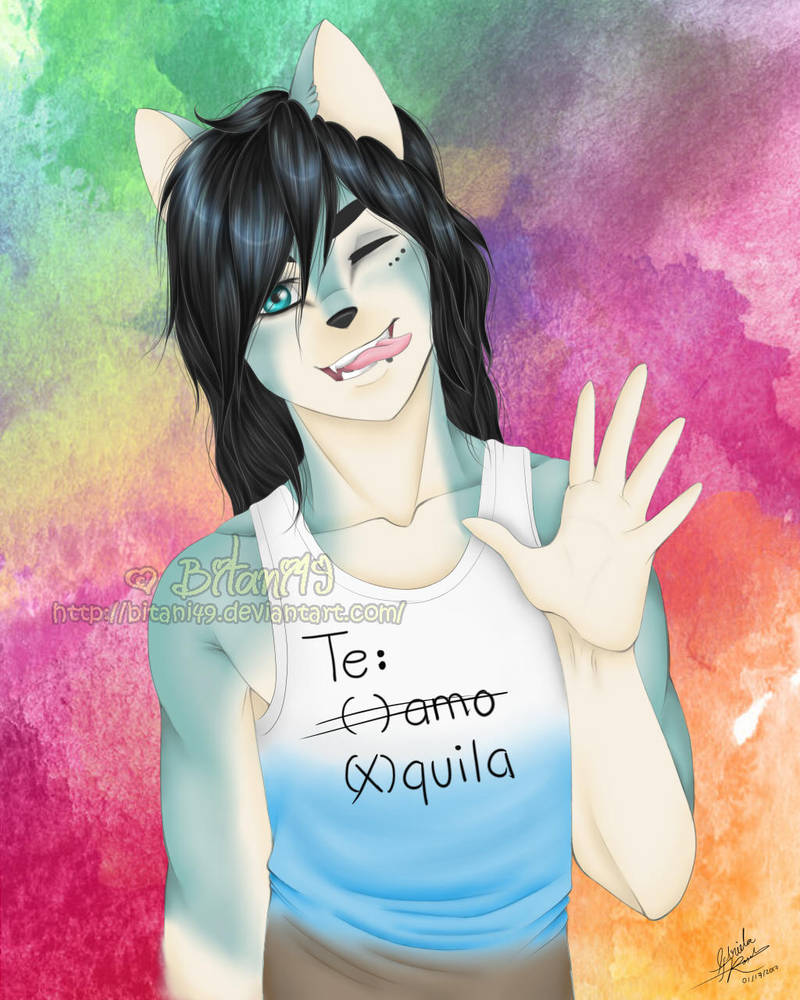 YOU MAY NOT USE, RECOLOR, REDISTRIBUTE, ALTER IN ANY WAY SHAPE OR FORM! MY ART IS NOT YOUR COLORING BOOK! ****Please do not re-upload****
Ahhhh <3 Happy happy birthday (more like super belated lmao)
I know I won't be able to draw all my babies at least once this year (AGAIN!!), but I'll give it a shot!
Here's the first birthday boy of the year:
Héctor!!! I am really in love with how I did his hair omg



I didn't do the background unfortunately, sorry ;-; </3 Hope ya'll enjoy! His actual birthday was on
January 6th, and he "turned" 27 years old according to the age I gave him in 2015 of 25 years xD

Comments are greatly appreciated <3



YOU MAY NOT USE, RECOLOR, REDISTRIBUTE, ALTER IN ANY WAY SHAPE OR FORM! MY ART IS NOT YOUR COLORING BOOK!
Credits
:
Héctor and Art © me


Background/Texture
Love-Kay
Abstract Colorful Watercolor Texture

wyh do i like this guy so much F///I
The picture looks so good you did an amazing job on him !
Also dat shirt i need it xDD I know i am way to late to comment but i felt like i have to speak up ;u;
Also the background is quite nicely and so colourful !!
I see progress in your art, keep drawing !! <33
I be looking forward to your next artwork c:
Reply

oh my gosh ;o; Hector has been getting too much
attention nowadays lmao

Ahh thank you so much! It makes me happy to hear
you like this jelly bean then ;u; I need his shirt as well D'x
Trust me, I've had at least a few more people say that as well

We should sell some of those! hahaha
Ahh thanks, I wish I could take the credit for the background, but
I unfortunately didn't make it <//3 I tagged the original owner
in the description :3 also thank you so much for the watch! ahhhh
I think I'm gonna cry ;u; <3
Reply

He is a cutie tho ;U;
Well he is pretty cool so yeah and the shirt is hnnnng i needs xDD
Omg yeah make a shop where we sell these shirts it would be great !QAQ
Awww i see but still a good choice you made when picking >u<
Nuuu don't cry ;U; you deserve it i wonder why i didn't hit that button already before !! You art is so cute and nice >u< <33
Reply

Reply

Your art work is amazing i love it, so much detail and inspiration! c: <33
Reply

ahhhhh thank you so much <33
Those kind words really mean a lot to me


I'm just so speechless right now ;w; <3
Seriously, thank you so much for taking the time to comment
and looking at my artwork c': Oh and thanks for the watch!!
Everything is greatly appreciated <33
Reply

Your welcome, i use to watch you on my old account c:
You've improved alot keep it up! ;v; <33
Reply

Aw, it feels so long since I've seen Hector in a drawing

Haha, I love his shirt

Reply

Goodness gracious thank you ;w; <3
I never thought people would actually be happy seeing him

So far, he's been getting lots of love, thanks

His tank top is quite hilarious

I'd love to have one ;AAAA;
Reply

Haha, I'm definitely glad to see him again

You're welcome, I'm glad he's getting plenty of love

Ah, me too! That's be awesome

Reply

we should make a shirt campaign to get them done! hahaha
the one I saw with the quote was just a white tshirt
with the text. So I decided to spice things up and make a colorful
tank top with the "quote"

Reply

me gustó como le coloreae el cabello. dime cual es tu secreto x3
Reply

Gracias! Pues, la verdad no tengo secreto alguno

Solo dire que trabaje una hora y treinta minutos en el puro cabello
y los ojos ;-; </3
Reply

Esta genial me gusta la expresion y los colores son suaves :3
Reply

Reply

YAY! this dude!
i like this dude! :3
Reply