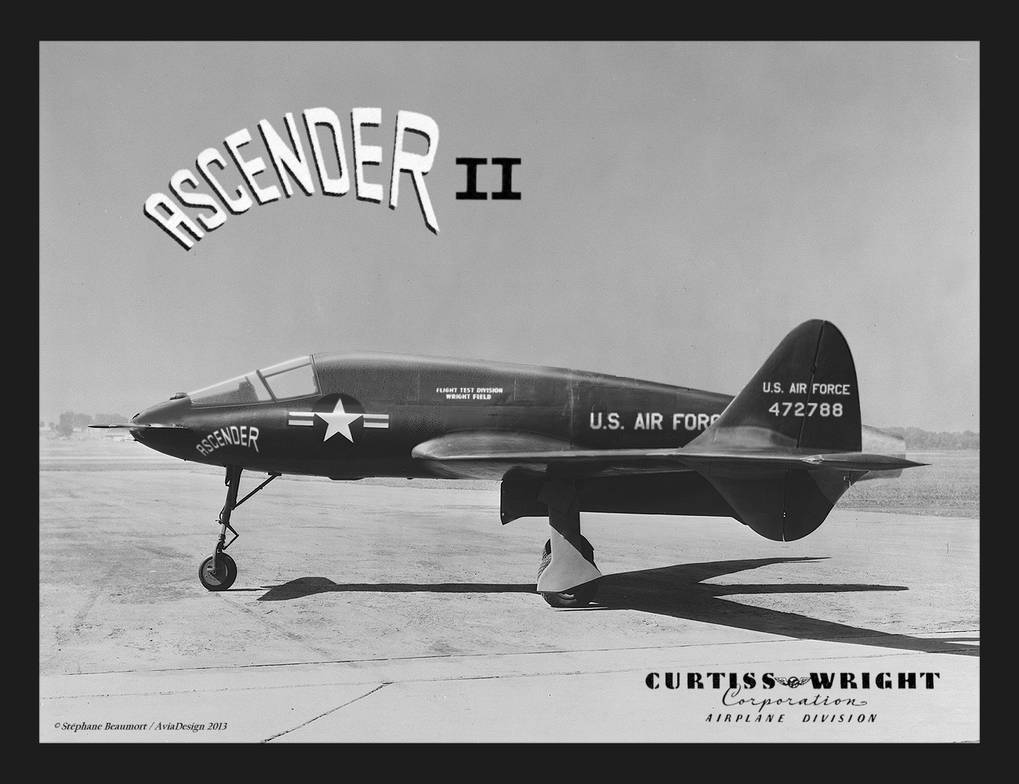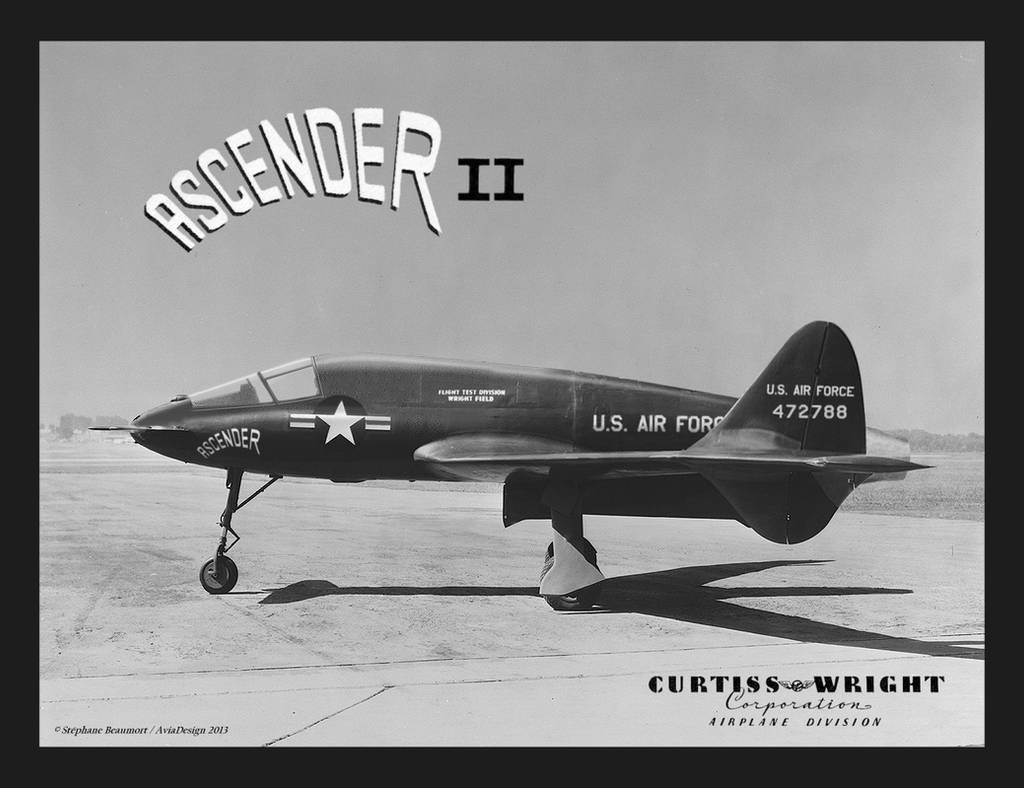 Watch
Gosh, this one took ages to complete! I actually started it in November 2010 but left it on the side as I couldn't seem to get it finished for some reason. Tried to go back to it in July 2011, quite unsuccessfully... And yet there wasn't much left to do, mostly the markings, jet exhaust, and a few things here and there, but sometimes the brain works in a strange way... Reopened the file a couple of times after that, then closed it... Anyway, today just felt right, so there you go!
The
XF-55J Ascender II
is a complete rework of the original XP-55
Ascender
prototype fighter. Actually if you compare this to the original photo that inspired it, you'll find there isn't much left from it!
© Stéphane Beaumort / AviaDesign 2013. This image depicts an imaginary model.
For more information on my works are created, join my Facebook group:
www.facebook.com/groups/181568…

Did you change the rudders shape?
Reply

If only Curtiss had built a variant of the Ascender
along these lines...

A vast improvement
on the original design!
Reply

If the development follows the typical canards of the time, yes a jet Ascender was surely in vision, as it was for Japan's Shinden and others.
Reply

I might have to work this into my "Alternate Curtiss History" timeline.
Reply