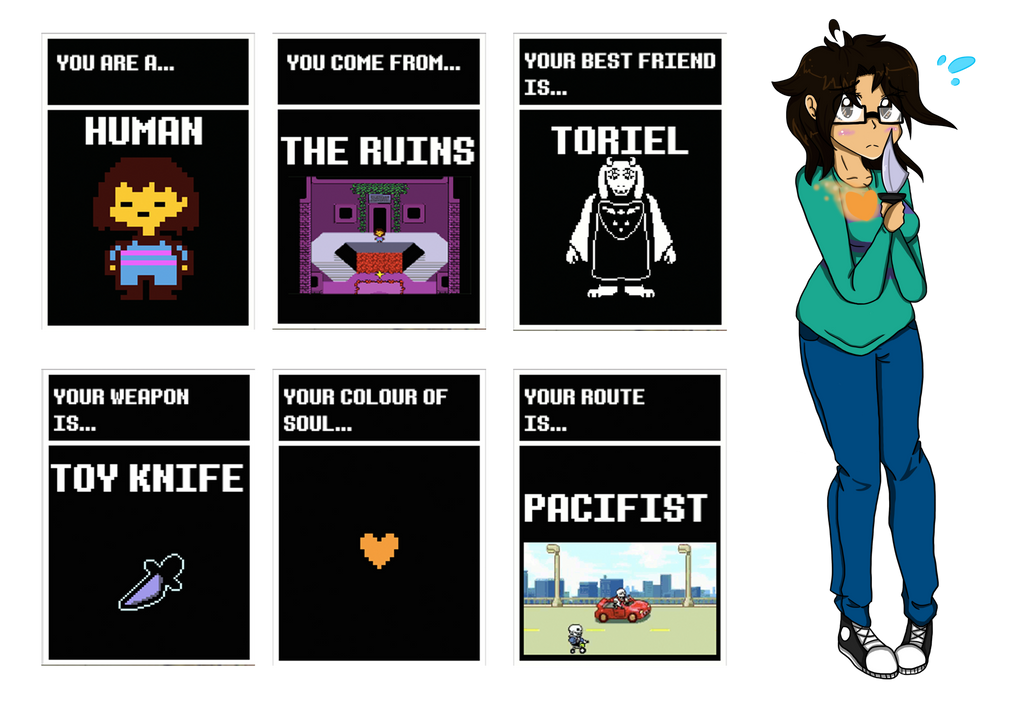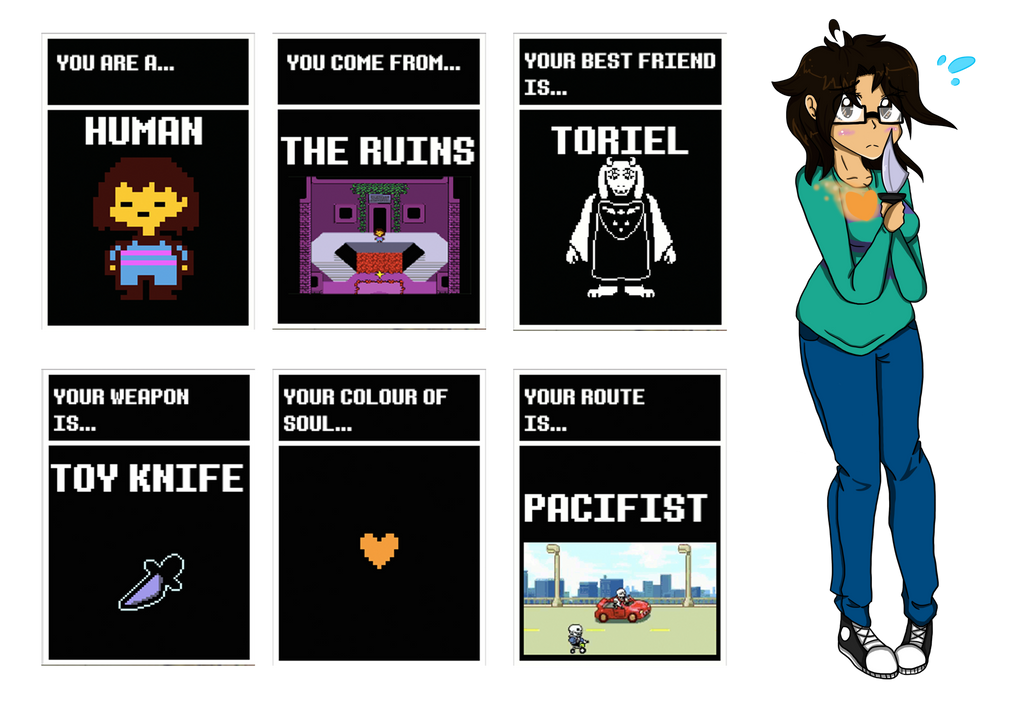 Watch
I found this Undertale Meme on tumblr:
lunar-pilot.tumblr.com/post/13…
I would honestly go the Pacifist route.

I'm such a wuss when it comes to killing things, even though I'm holding a toy knife. =3=
UNDERTALE FTW!
Undertale © Toby Fox
Art © me.

You and I have the same results!

Reply

Reply

You go to the tumblr link (its in the description), and you would see the generator.
Drag one of them and you will get your picture.
Reply

But how do you choose which one? They move so fast! Do you need a tumblr account?
Reply

No, you don't need an account.
Just grab the gif, drag it off and it shows your option.
Reply

..?
So you click on it and drag it, then what? how do you save it or open it in an art program to use it?
I am so sorry for this I just have no clue what I'm doing
Reply

Its ok.

Maybe it would be easier to screenshot your choice.

Reply

I'm sorry if i'm testing your patience but...
....?!
I have literally NO idea what I'm doing
Half of me just wants to copy the frames and use screenshots from the game for the slots.
(cause I don't think: Monster, Core, Flowey, Ballet Shoes, Purple, and Genocide line up)
Reply