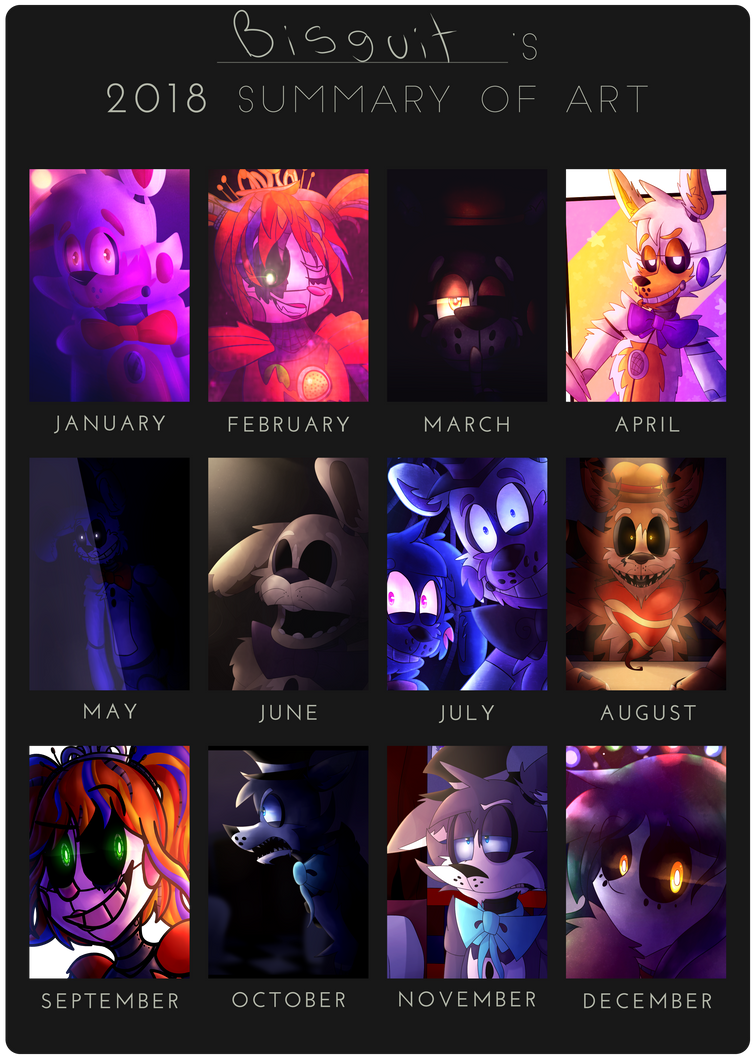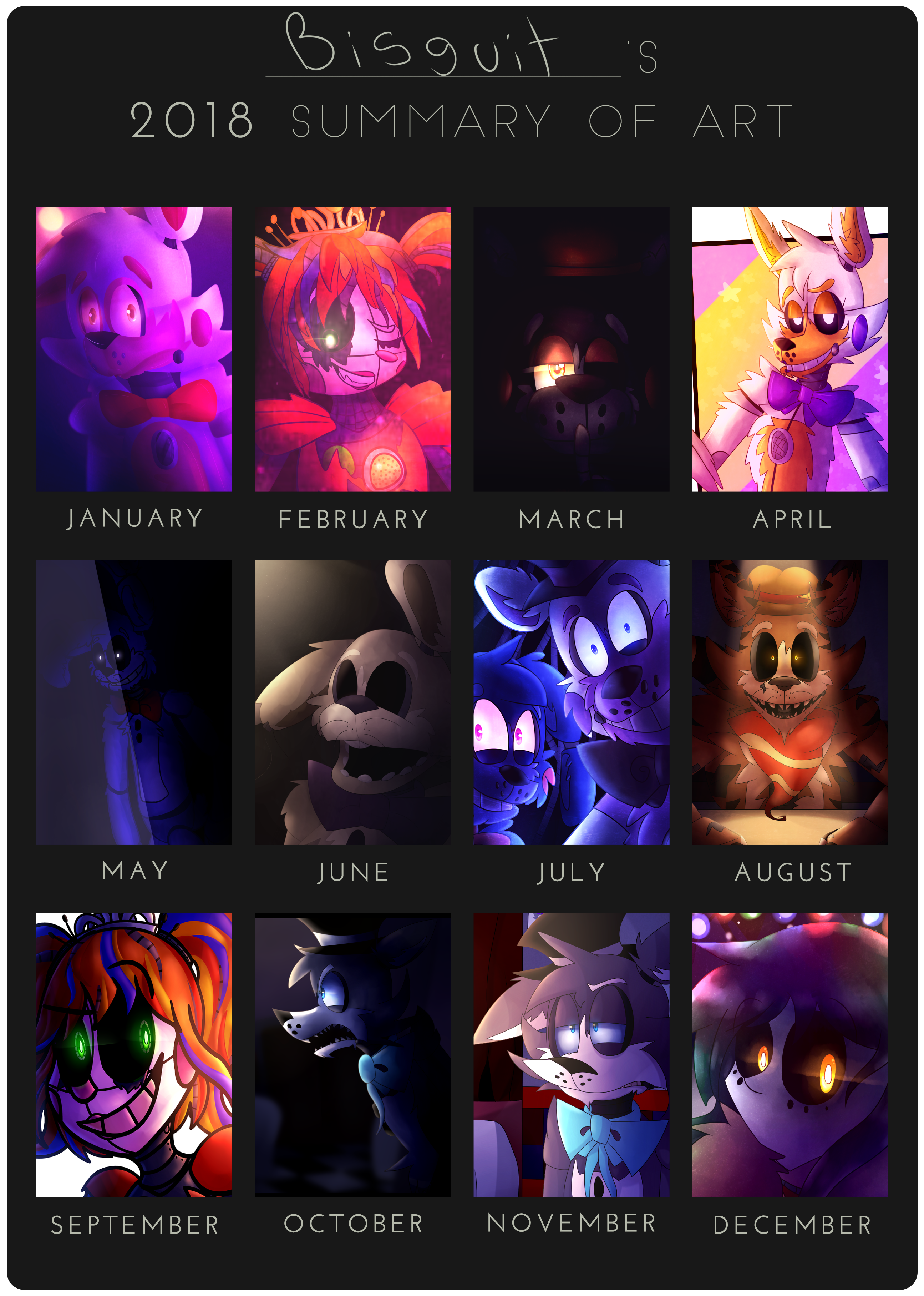 Watch
Oof
I don't think that I had improved a lot, but I'm happy with how is my art.
Edit: added description
--------------------------
And now, I'm going to talk about every drawing (this might be long)
Jaunary: Oh boi, that drawing SUCKS, atleast as a lineless style, on that month I tried to experiment with lineless art, the drawings of Neytirix inspired me to do this style.
February: This was a request that someone asked on youtube (yes, I had a youtube channel) and it took me a lot of time to finish it.
March: Here, I just wanted to make less colorful and a more "off tone"
April: Back to the colorful drawings, I also started making animatronics with more fluff . and I also changed my type of shading.
May: This month I didn't draw that much, so this is the "best" I had.
June: Again trying to make a more less colorful tone.
July: This one I actually was and still proud of it, it was the first time I took my time to put more detail on a drawing, here I took some time to make lighting on specific areas and reflections.
August: First I felt that I failed with this drawing...it didn't look how I expect it...but after some comments from some people, I actually felt better about it and the next day after doing it, I actually felt proud (idk, maybe I was tired and I thought it sucked)
September: This drawing was for a collab! this was the first time that I did a more thick lineart and I liked how it turned out.
October: I was experimenting with the shading and I tried to give it serious ambient.
November: I tried to make a different type of shading
December: Here I used another tool to make the blending with a texture that idk how is pronounced in english
-----------------
Her's the
template made by: DustBunnyThumper
2018 Summary of Art BLANK