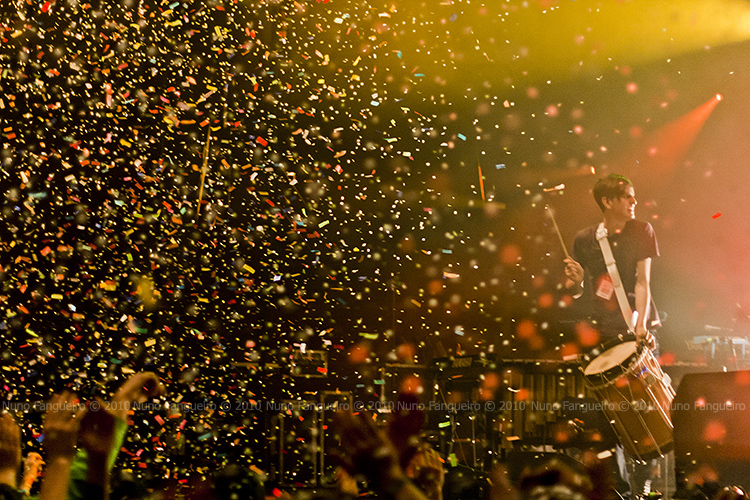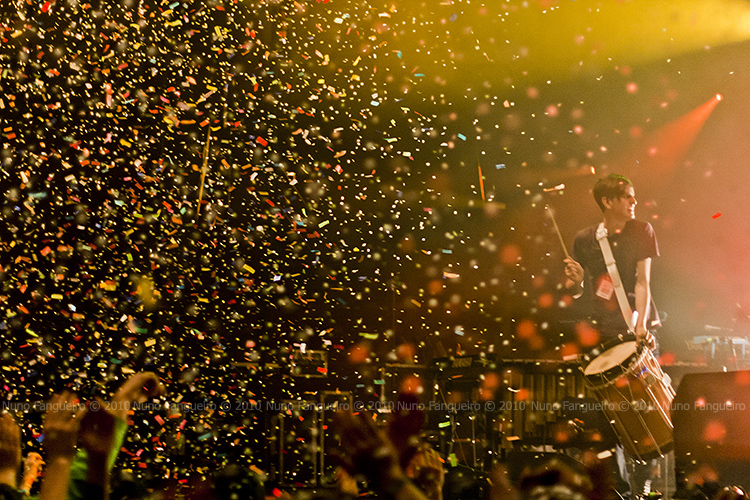 Watch
***UPDATE: COLOR CORRECTION & SIZE
PRINT ALSO UPDATED***

Sigur Rós @ Campo Pequeno Bullring - Lisbon 11-11-2008
One of the best shows I've ever seen!

Set List:
01 Svefn g englar
02 Ný batterí
03 Fljótavik
04 Við spilum endalaust
05 Hoppíolla
06 Með blóðnasir
07 Inní mér syngur vitleysingur
08 Sæglóur
09 E-bow
10 Festival
11 Hafsól
12 Gobbledigook
---
13 All alright
14 Glósóli
15 Popplagið

Video from this song, Gobbledigook, captured nearby where I took this photo: [link] Looks awesome!!


MY VERY FIRST DAILY DEVIATION!!!

A VERY SINCERE THANK YOU TO ~indikat FOR SUGGESTING AND FOR `estudio FOR FEATURING!

This photo won the Music contest in the

with 213 deviants votes!
THANKS TO ALL WHO VOTED FOR ME!





This photo is also featured on these journals:

Journal by ~PoisonGrl || Journal by ~Borboletra || Journal by ~moonlightinthesun
Thank you!


Copyright © 2008/10 Nuno Fangueiro. All rights reserved.
My images may not be reproduced in any form without my written permission.

Daily Deviation
Given 2009-10-17
Sigur Ros_1
by =
Birthmark
deserves some attention for its superb composition of framing the scene using such vibrant burst of colorful confetti.
[Photojournalism > Concerts & Musicians]
(
Suggested by indikat and Featured by evanhwong
)
Awesome. Simply awesome. This piece gives out a cheerful, enjoyable mode and makes one feel all warm inside.

I've always wanted to go to concerts and this just reaffirms what I've been missing out on.

This was a great photo oppourtunity as the confetti was falling. The way they contrast against the black of the picture and seems to make the area look very large.

The lighting does wonders for this shot as it illuminates the guy on the stage. This draws attention to him and what he is doing.

Finally, the hands in the bottom left corner just tie up this great piece.
The Artist thought this was FAIR
36 out of 38 deviants thought this was fair.