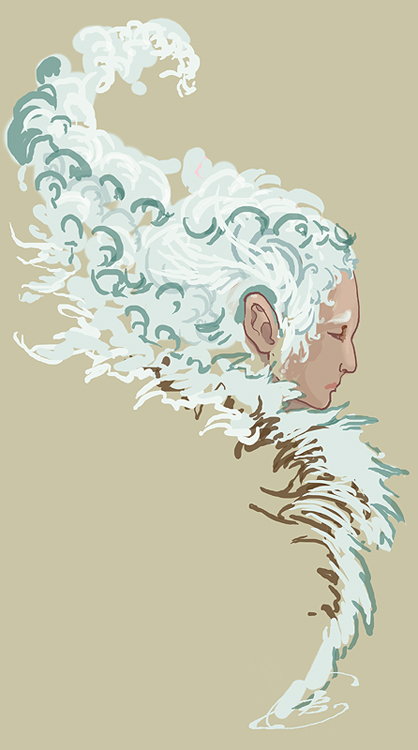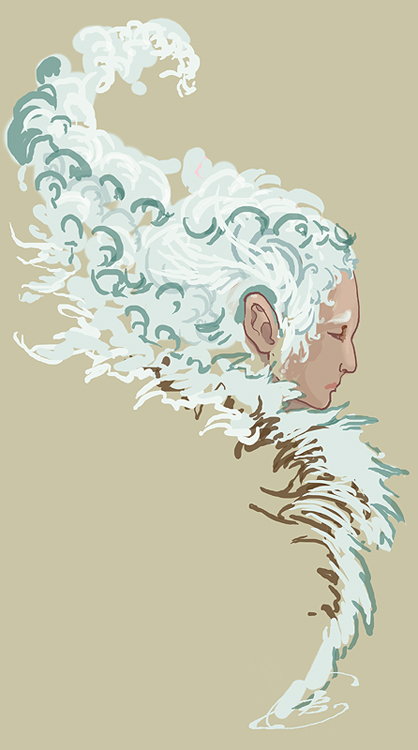 Watch
" Headdress" for Speedy du Jour at

20 Minutes
Much quicker than usual, but it's also very simple. And I actually managed to stop my natural inclination for refining. While it could do with some I'm sure, I have the feeling that I might run the risk of ruining something else in the process. Though in thumb form I must admit the wig is not as it's best.
And it's actually my second go for this sdj because when there was only 10 minutes left on the first of the 30 permissible it was obvious it would not get done in time.
Memo to self: Remember to submit it to group this time

Tools:
Adobe Photoshop CS5 and Wacom

Nice and graphic--very cool!

Reply

This is so beautiful! I love the way you transitioned the soft, cloud-like strokes into the sharper lines of the feathers at the bottom. It's amazing how much texture is conveyed through such simple shapes! Also, you used my very favorite color palette- blues and browns. Gorgeous work!

Reply

The way you say it makes it all sound so intentional, rather than my more meandering approach

Thank you very much the lovely comment

Reply