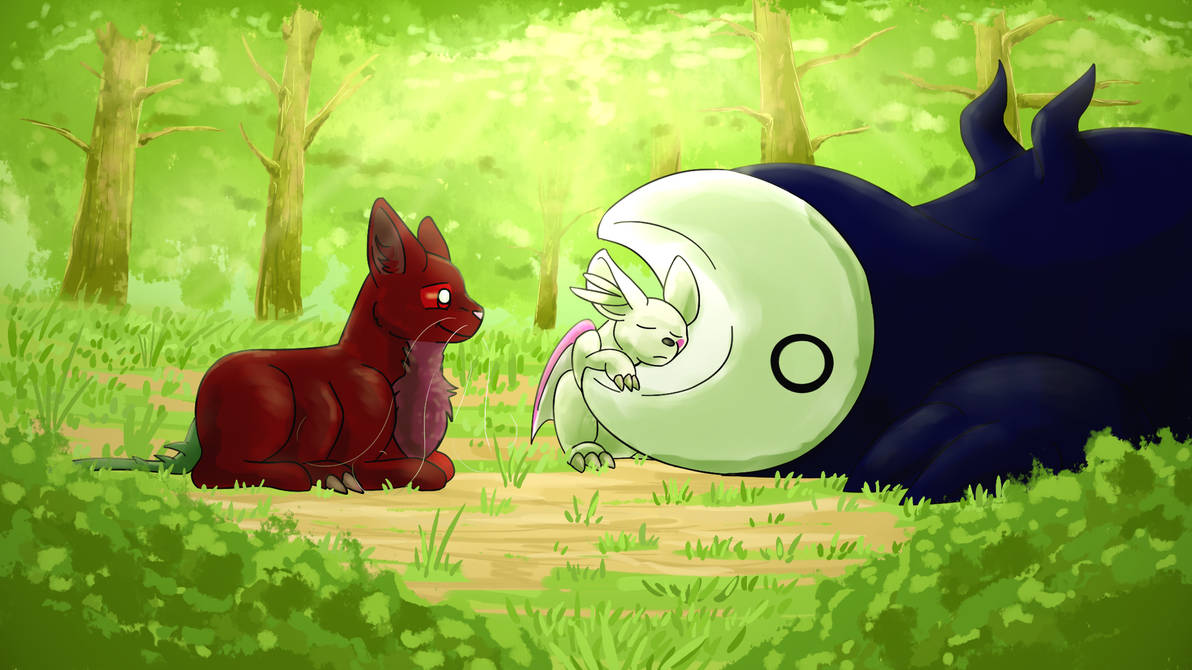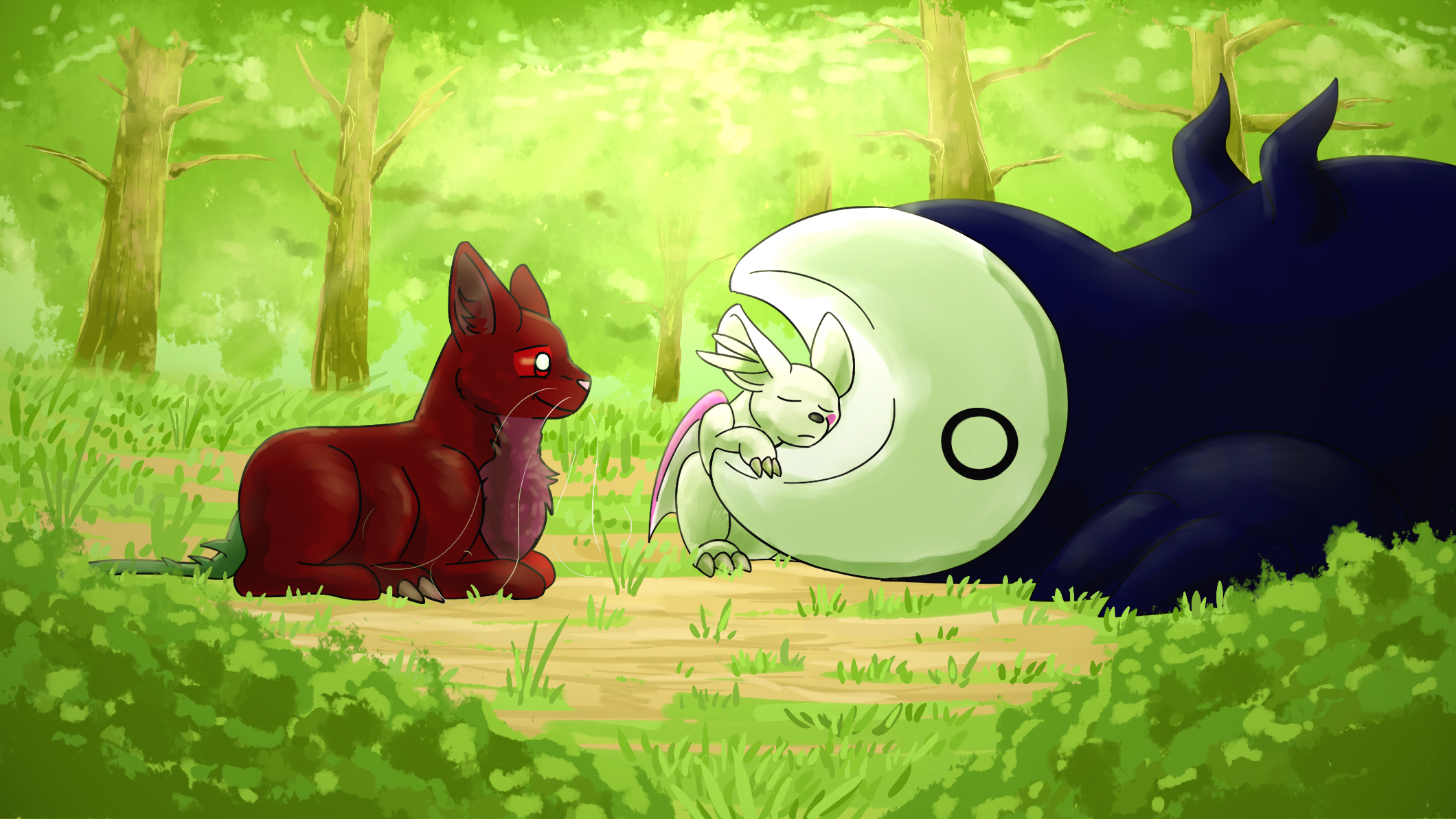 Watch
this is my new youtube banner by the way :>
I still struggle with grass as you can see and the colors are kind of a mess lmao

You call this a 'struggle'? Man, this GRASS looks very soft and good, I would say natural. Idk what reference you used to draw all the bg and enviroment stuff around, but you used it good (IF you used it, that's the thing). It also gives me a good feeling how the forests are so Leafy that you cannot see the bits of sky, it's all green. My favorite way to draw forests. And of course the drawing is adorable; With lighting and how nicely you draw the animals.
Reply

aaaahhh omg thanks, always pumped when you comment!!!
I don't know, it looks kinda wrong and yes I didn't looked up any reference. Just tried to draw stuff that look right? Like for me, it doesn't make much sense when you can see the sky in the middle of a thick forest, so I added some sunlight from above~ But I could be wrong, I don't look enough up to references haha xD
Reply

dsuhsfhgsy don't be pumped about my comments man aaaa;;; I am easily excited x)

I don't wanna sound subjective here though, but I am honestly impressed that you've drawn such a nice and even realistic enviroment without looking at any reference! This is a good job!
And yes... yes it doesn't make sense, does it. I used to walk in the thick forests a lot as a child. Always just Leaves above.
Reply
You posted so much good shiz of Albmander while i was away at camp aaaaaaaaaaa *0*
Reply

Aw das sieht fantastisch aus!!
Reply

Very beautiful youtube banner I'll say
: D
Look at these cute bois
Reply