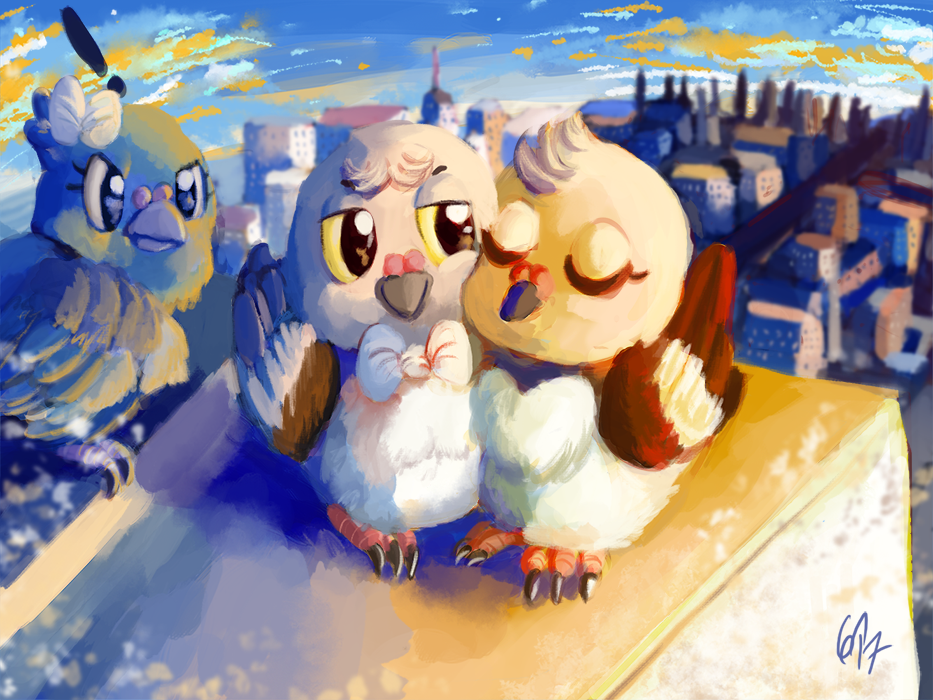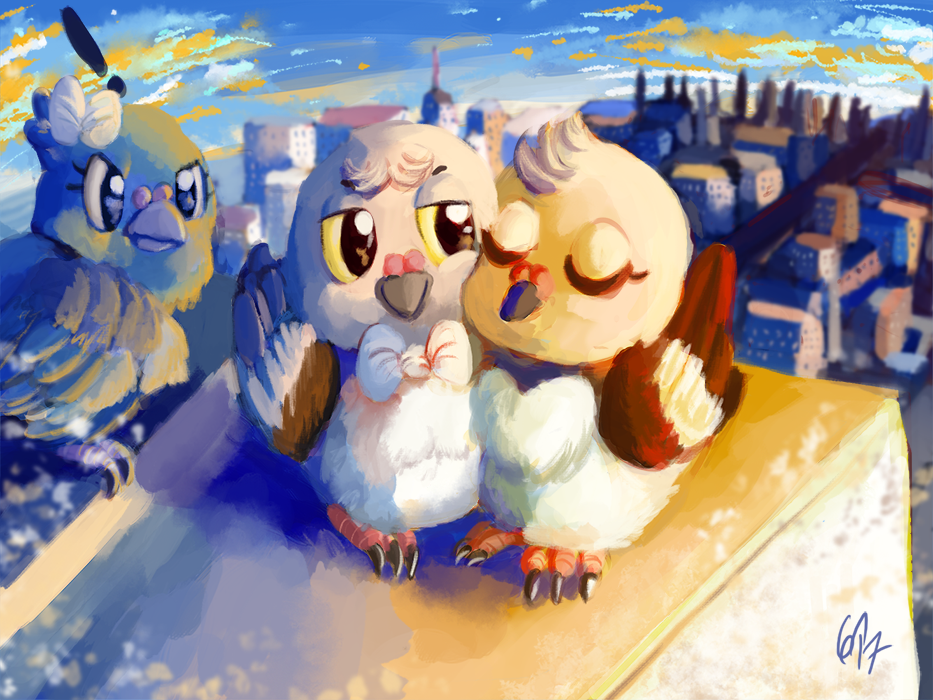 Watch
They say pigeons are loyal to their mates but I dunno, I've seen some sneaky pigeons with a couple of "friends" at a time....
I tried working with color temperature and value in this piece. Did I do it? I DUNNO
Once a month, I post a poll with a choice of Pokemon after a theme, and then I draw the winning Pokemon! You can see the next poll here!
Past winners are here: Monthly Pokepainting Poll!

Pokémon (c) Gamefreak
artwork (c) birdmir

Your painting skills make me want to cry...;o;
It's just so beautiful! How do you make them look so cute and fluffy??? ahhhhh *cries*
Reply

TvT you're too nice! A lot of hanging around birds and just painting round shapes, that's all!
Reply

Reply

Reply