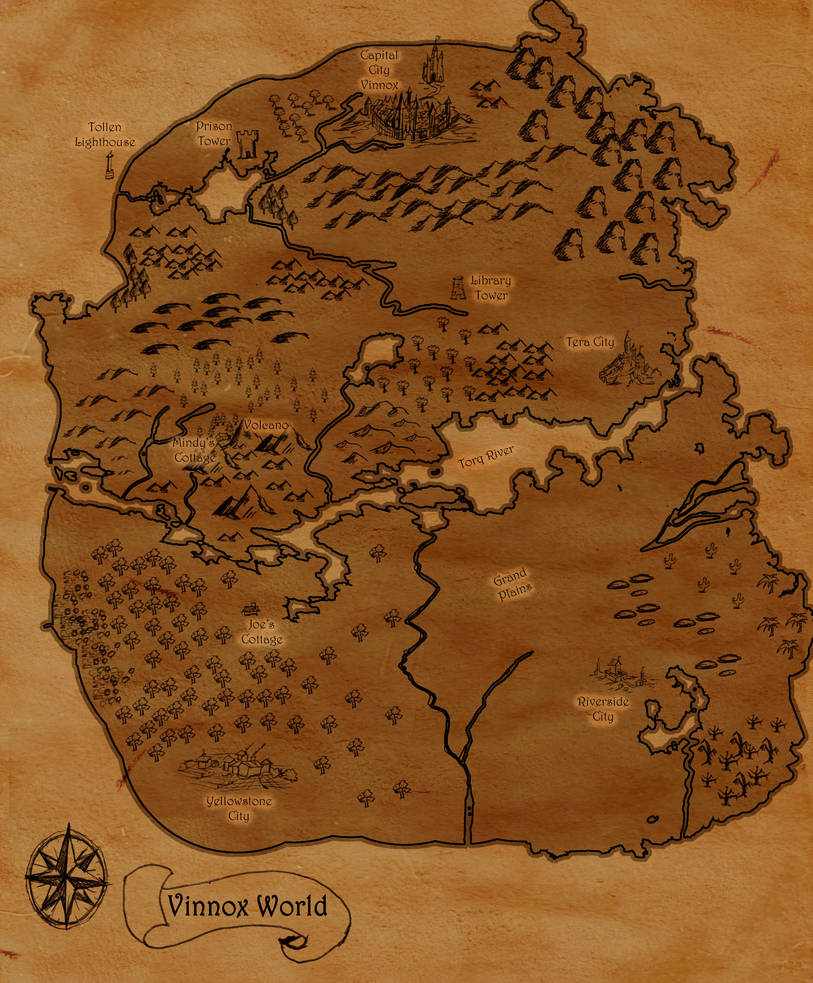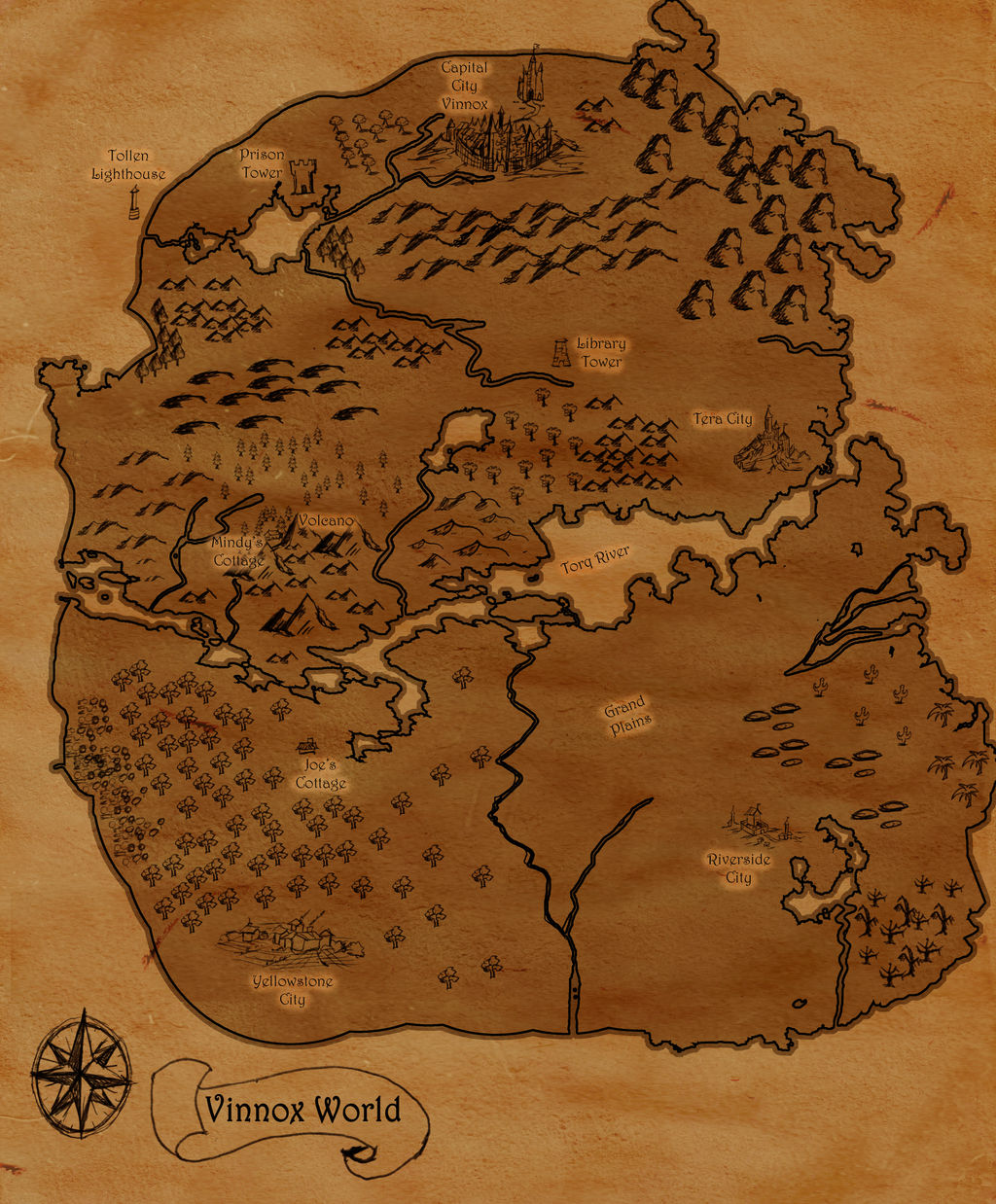 Watch
In my journal I mentioned something about putting my story out here. I'm not sure how long it'll take me to finish it up and start putting up chapters, but I'd figure it'd be a good idea to start getting everyone acquainted with the world.
So, here is the world map.
BIG thanks to this:
Here are the characters for this story:
Enjoy!
It's so pretty and mappy!
Reply

you drew this yourself? wow this is really good, it looks like a map you'd see in a fantasy game or movie. awesome job.

Reply

Mostly. I used a brush pack for the landmarks and cities.
But thank you! I was hoping to give it that look since the story takes place in a fantasy game.

Reply

wow...this os very well made. ^^
Reply