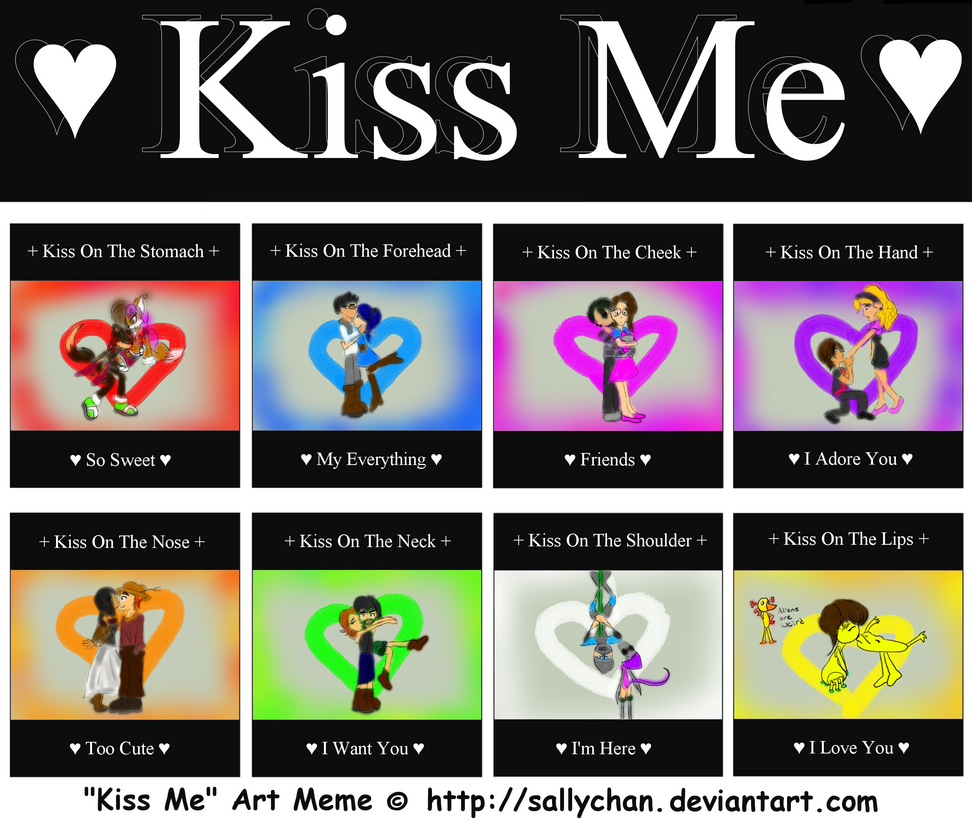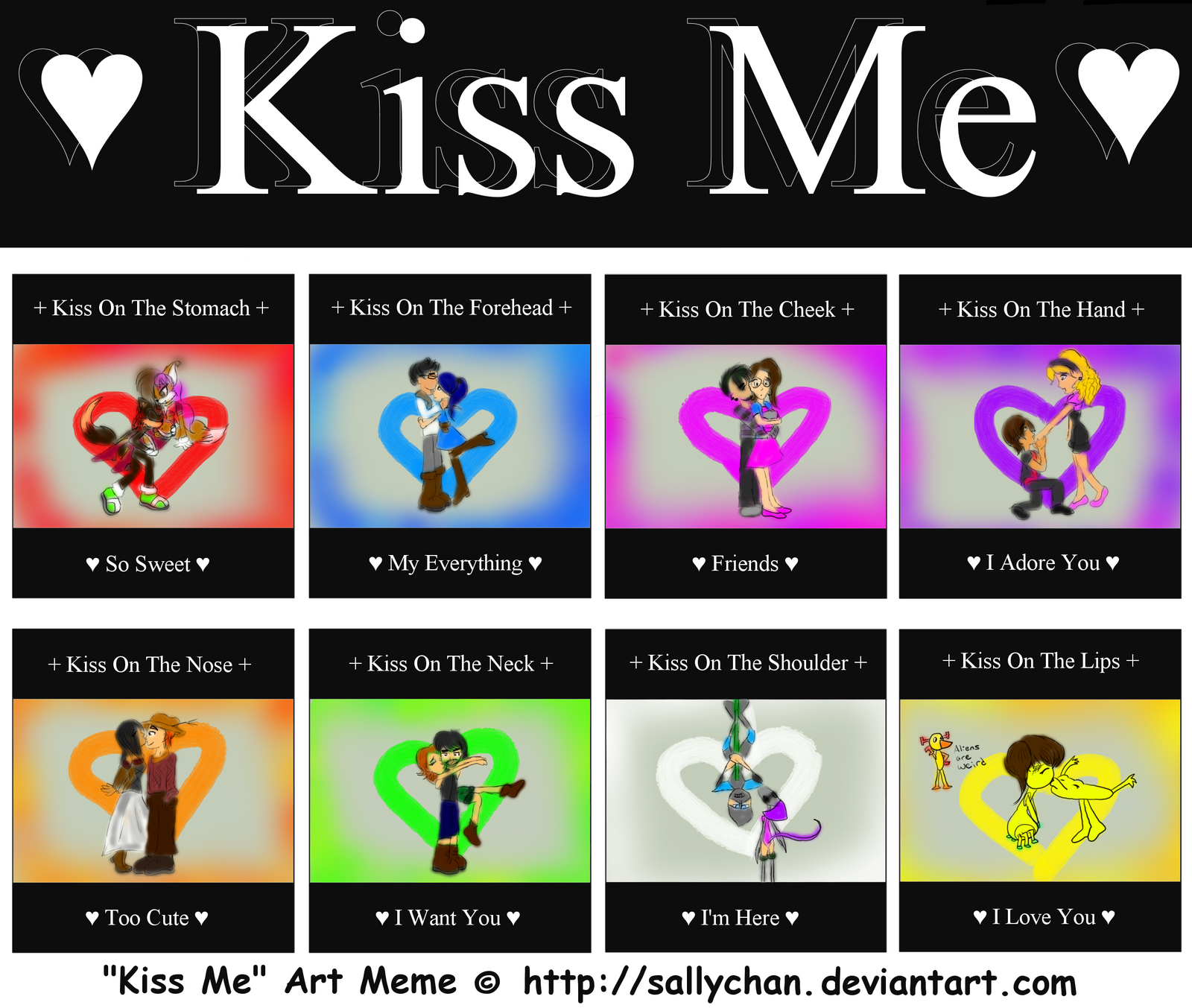 Watch
Meme number 2.
And it has the laziest coloring, but hey. It turned out cool.
Can't see the picture?
CLICK DA DOWNLOAD BUTTON OF DOOM
Original:
This time, I used my OCs from my many stories.
Here are the couples:
Kiss on the Stomach: S.A. and Biplane
Kiss on the Forehead: Dane and Riva
Kiss on the Cheek: Zack and Kinny
Kiss on the Hand: Arnold and Arianna
Kiss on the Nose: Marty and Tia
Kiss on the Neck: Matt and Cataline
Kiss on the Shoulder: Jon and Clara
Kiss on the Lips: Pancake and Corny (yes...they are aliens. Yes...it is disturbing. I blame my brothers.

)
Enjoy!


Thank you for doing this! Very colorful


Reply

you know what would be cool. if you made a video of all the couples you like together.
Reply

Reply

ah more of this, this is another nice drawing. im surprised it is this small its sorta hard to make out the characters. i recognized Biplane.
Reply